Winter is Coming: How to Find the Warmest Boots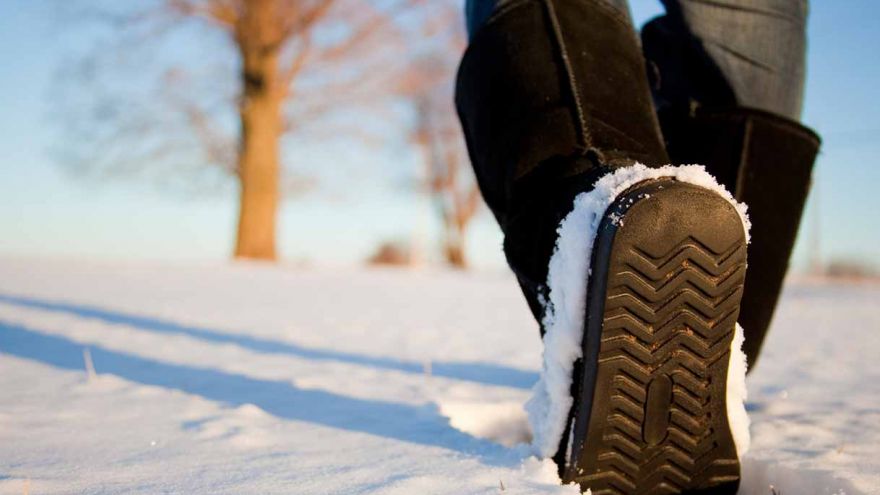 Winter is Coming: How to Find the Warmest Boots
www.walkjogrun.net
With winter just around the corner now is a great time to start thinking about how to keep your feet warm this winter. There are many strategies you can take and things you can do, but not much is going to top simply having a solid pair of boots.
All boots are not created equal, however. This article will discuss the characteristics to look for, with the stated goal of finding the warmest boots possible. There are no product recommendations here just an informational guide to help you make the best choice possible.
What to Look For

So what exactly should you look for in a pair of boots? Well, everyone's answer might be alittle different, but we're willing to be two things definitely on your list are:
They have good traction and eliminate the chance of you slipping and falling in icy conditions

They are insulated to make sure your feet stay warm
So based on that, you might be led to believe finding warm boots is as easy as going to your local retailer and asking or popping onto Amazon and searching "insulated boots". You can certainly do that but the catch is to truly find the warmest type of boots you need to understand the insulation a little bit (and a few other things).
Features

Thinsulate – This is a branded material consisting of thin, highly insulating fabric made from polypropylene fibers that provides warmth by trapping air molecules between its fibers. Thinsulate™ can be found in gloves, sleeping bag and any type of outdoor apparel really. This synthetic insulator offers firm protection from cold and it doesn't add much bulk to your boots.
PrimaLoft – Those familiar with the brand NorthFace will also probably know something about Primaloft. Another synthetic fiber style insulation, PrimaLoft was developed originally in the 1980s for military use, and was used commercially for the first time ten years later by L.L. Bean. Manufacturers started using it for footwear in the early 2000s and have never looked back. This material is often referred to as "synthetic down" because it is designed to mimic the most advantageous features of down insulation. You can get PrimaLoft wet, dry it out and it will retain its performance level. Compare that will down, which if soaked, is pretty well ruined.
GoreTex – GoreTex? Insulation? What? We'll forgive you for a little bit of confusion here because GoreTex isn't insulation in the way that Thinsulate is, but it can have a profound impact on keeping your feet warm inside yours boots. GoreTex makes waterproof liners/coating/membranes, which are all made of polytetrafluoroethylene (PTFE). This layer of protection is invaluable to the warmth of your feet for obvious reasons. It keeps the water out.
Removable Wool/Felt Liners – Removable wool and felt liners are an oldschool method of insulating boots. Sorel is a brand well known for this approach, but it's also used by many other companies. This thoroughly road tested method of insulation has been around for decades, and is an easy, lightweight solution. One big perk of the removable liner is that they (obviously) can be removed for air drying and for washing. Maintain the hygiene of these liners is much easier than other boots.
So, this is a primary step in finding the warmest boots — make sure that the insulation material is of a good quality. Cheap boots generally cut corners on the insulation material, and your feet end up picking up the bill.
Obviously the other major component is find a pair that are waterproof or highly water resistant. There isn't anything that can detract from a warm pair of boots faster than letting some water trickle or seep in.
Sizing

Another critical step to keeping your feet warm is sizing. This may sound blindingly obvious but it bares repeating. Don't be tempted by a flashy pair of boots that just don't fit right, if they're even a little bit off, ditch them
Boots that don't fit you properly affect thermoregulation in two ways.
If they are too tight in essentially any part of the foot there is the possibility that your boots will affect the circulation level in your feet. Generally speaking if your circulation level is impeded your feet are going to get colder. This is the best explanation we could muster, a truly scientific one is above our pay grade : )

If your boots are too loose they are going to leave open channels for air to flow through. You want to stop cold air from circulating in your boots and having them fit properly is step one.
Rating

Another way to make sure you find the warmest winter boots is too simply take the shortcut provided to you by manufacturers who have added a temperature rating to each boot.
Again, to use Sorel as an example they rate their Caribou winter boots as being capable of maintaining heat in temperatures reaching as low as -40 degrees Fahrenheit. Now there may be some obvious bias in play here, but in a number of cases these rating can be pretty accurate. After all these companies have to stand behind their claims.
If it's time for you to go out a pick up a new pair of warm boots paying attention to some of the things we've mentioned can serve you extremely well. The good news is that with the dramatic proliferation in types of boots (and technologies utilized in them) you will be spoiled for options. Be sure to shop around, don't settle for the first pair you come upon. Giving your boots a little bit of careful thought greatly ups your chances of having toasty warm feet all winter long.
Most Read