Best Marathon Shoes Reviewed and Tested for Performance
When it comes to a marathon runner they want to be able to have their mind, and body in a good place. These runners have trained for quite some time, and they want to be able to go the distance. There are many things that a marathon runner has to take into account when they are training.
Our Top Picks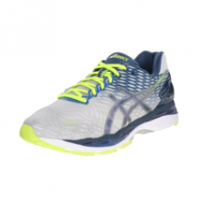 ASICS GEL Nimbus 18

Our rating
FluidFit upper
Price:

See Here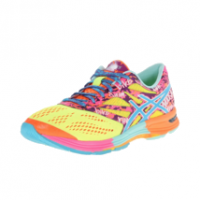 ASICS GEL-Noosa Tri

Our rating
GEL cushioning
Price:

See Here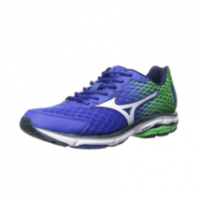 Mizuno Wave Rider 18

Our rating
Mesh upper
Price:

See Here


They want to be sure that they are training all of the muscles in their body. They want to be sure that they are increasing their stamina, and they want to be sure that they are strong and ready for the long haul. One thing that is very important to runners is to find the best marathon shoes. Many people do not realize how important the right shoe is, but the reality is that it is one of the most important things when it comes to running.
Each and every runner is different as to what things that they will be looking for in a shoe. There are many stores that specialize in running shoes, and they can help a person to see what they're running pattern is and help them to find a shoe that will stabilize them or help them with underpronation or overpronation. In reality when it comes to shoe comfort, it depends on each and every individual. Even though the type of shoe that each person desires can be up to their own discretion, there are a few shoes that offer key features for any individual.
12 Best Marathon Shoes

1. The ASICS Men's GEL-Nimbus 18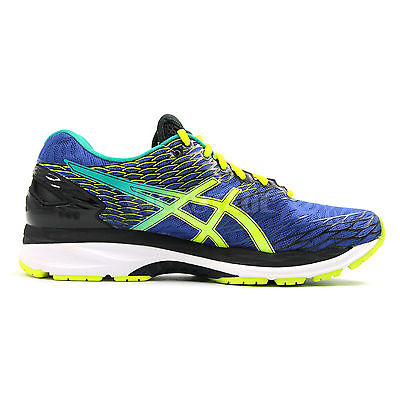 This is a running shoe that is made from man-made materials. It is important and has a rubber sole.
Expand to see more
The heel on the shoe measures approximately 1.75 inches. It has a fluid fit upper flex that goes in both directions and it has a fluid ride midsole that gives a person bounce back cushioning. It has a gel cushioning system both in the front and the back of the foot and it has guidance lines with flex grooves.This shoe is very unique, because it is it gives a person a very large amount of cushioning when it comes to a long distance run. It has a gel Nimbus made for a man's foot so that it helps a person have a soft ride for a long endurance run. Whether a runner is neutral, an underpronator or an overpronator, this shoe will work best for any of their feet, this shoe offers a man shock absorption and in that way, it will take away the wear and tear on their joints and muscles.
2. The ASICS GEL-Noosa Tri 9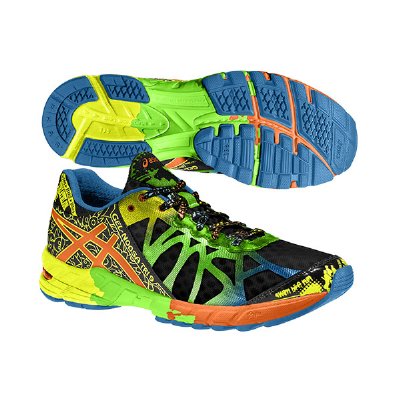 This is a shoe made from synthetic fibers. It has a dual made support system and it has a sock liner for drainage after a swim and guidance line flat grooves, making it the ultimate running shoe for any woman.
Expand to see more
Not only are the colors bold, bright, and beautiful, but it has amazing features. It has the open mesh upper and sock liners that are proliferated in order to make the shoe more breathable.

It has seamless materials which will really reduce the amount of irritation and friction that can cause pain to the foot. Many women have found this shoe to be an amazing shoe when it comes to race day. This shoe has a design that mimics the tissues in the human foot and it creates tension as the foot propels. The shoe is glow-in-the-dark so it can be bright at both and day and night times.

Even though each marathon runner has to choose the shoe that is going to be best for their foot, there are certain characteristics that certain shoes can possess that would make them wonderful choices for a long distance run. There are many different things that a person has to take into account when they are going to run a marathon, and pain on their joints and foot should not be one of them.

Since that is the case a person does well to do their research and purchase a good running shoe that will enable them to go the distance.

These make the difference between having a pleasant run and feeling like your legs are going to explode. When running, the main stress is put on the ankles and knees, which means that having the best shoes is super important for your joints.

Whether it's just a normal run or a marathon, we have selected the top 10 best options to make your choice easier.
3. Mizuno Men's Wave Rider 18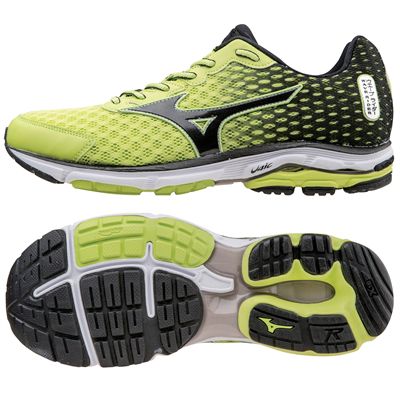 The Mizuno Men's Wave Rider 18 is an amazing piece of marathon shoes.
Expand to see more
This marathon shoe is one of the best and here is why. First of all, it is built for the neutral to the underpronator who requires enhanced cushioning. They have a flexible and soft mesh upper, along with a secure midfoot wrap to ensure a great fit. The very design of the shoe makes it feel like a natural extension of the foot. It has a lightly padded tongue and collar to make you feel like you are running on a cloud, along with a premium sock liner which supplies rebound and resiliency with every strike of the foot.

These are one of the best choices due to the fact that they are refined with a toe-spring which promotes an effortless and overall smooth ride.

Mizuno as a company has assured its part in the modern sports world by making the entire world its stage for activities. The shoes they make are durable, and their motto is guided by the ideal of true sportsmanship. Running in these shoes is effortless and your feet will thank you. The high quality gear and shoes that Mizuno produce are used by athletes all around the world in order to secure their best performance.
4. Mizuno Men's Wave Inspire 11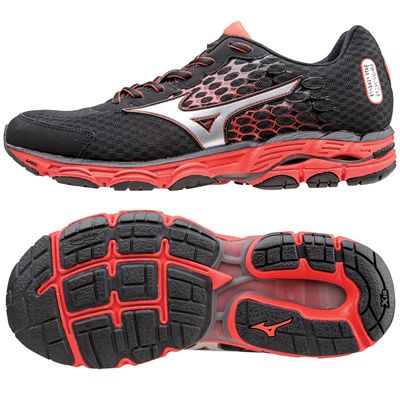 Ever since the start of the Mizuno Company one hundred years ago, they have longed to create an exciting world of sport.
Expand to see more
The shoes they make inspire people to run and do physical activities. That's how good they are, and Mizuno Men's Wave Inspire 11 is not an exception. The best thing about these shoes is that they are man made, without mistake. They have a synthetic sole which is specifically designed to make you feel light whilst running. As well as the synthetic sole, these shoes have a 1.75 inch heel. The shoes enclose the foot perfectly and endorse a perfect platform on which to run on, everywhere you go.

The thing that separates Mizuno's 11's from the other models is the upper. It simply feels amazing when these shoes fit perfectly and lock your feet without feeling tight. Another thing that they have added is softer cushioning, along with making the sock liners from different, lighter foam.

These shoes look great and feel great, and they keep getting better and better. They will give you all the support you need without making you feel heavy at all. Another great thing about them is that you can wear them comfortably throughout the day, even if you are not running. Their modern, futuristic look is strongly supported with the new things implemented, making them one of the best.
5. ASICS Men's GEL-Noosa Tri 10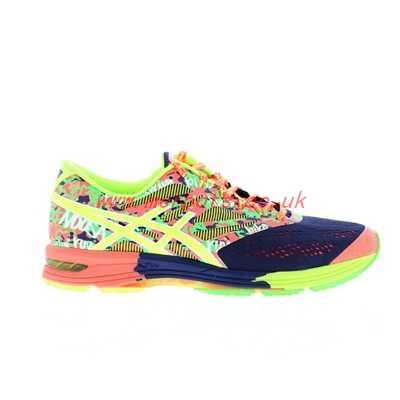 The Asics Men's GEL-Noosa Tri 10 is a shoe you need when you want to pick up the pace.
Expand to see more
These shoes are the tenth generation of the GEL Noosa Tri series and they are making runners go crazy after them. Marathon runners and casual runners savor the new speedy upgrades that these shoes bring to the table. One of the speedy upgrades is the Propulsion Trusstic which has been assembled in the midsole in order to ensure a speedy toe off. The design has been technically engineered to prevent forefoot blistering and irritation. As well as that, the perforated sock liner optimizes moisture draining and prevents forefoot irritation for even the wettest transitions.

The things that make the Asics GEL-Noosa Tri 10's stand out from the crowd are: rear foot and forefoot GEL cushioning, dynamic DuoMax support system and wet grip outsole. These three factors make the GEL-Noosa Tri 10's to provide the ultimate in shock absorption whilst easing the blow of the steps upon impact, they increase stability and support while reducing overall weight and enhance traction on both wet and dry surfaces.

As you are running in these marathon shoes, you will feel that the ride is quick and responsive, while the shoes maintain their sturdiness and make you feel lighter than air. If you want to pick up the pace with your running then these shoes will be your favorite pair.
6. Mizuno Women's Wave Legend 3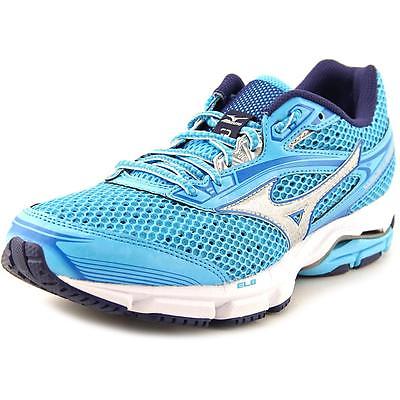 The Mizuno Women's Wave Legend 3 Running shoes are exactly what they say they are, legendary.
Expand to see more
Once these shoes entered the market they became the best selling and ultimate best marathon shoes for women. They immediately earned their name's reputation as legendary and have continued to carry on that legacy. The Mizuno Wave Legends have been calibrated for cushioning and impeccable comfort. These shoes are a perfect go-to shoe for everyday training and running with an adaptive, smooth, balanced and fantastic ride.

Mizuno's performance just shines through the competition. By creating a legendary pair of marathon shoes, they have secured their place in the marathon business and the overall running business. The Wave Legends are super comfortable and have pretty, vibrant colors. You will be surprised when you put them on and you feel the ventilation flow through your feet. They adapt to your feet and you can actually feel a breeze flow through your feet when it's windy.These shoes are a must for all women who want to enter the realm of marathon running.
7. ASICS Men's 33 DFA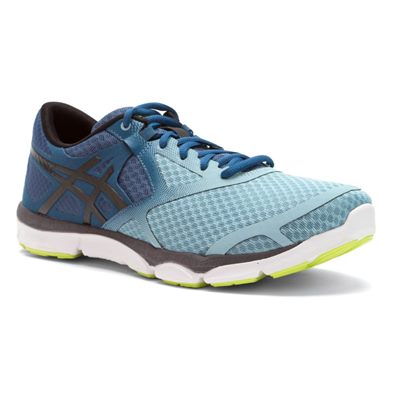 The Asics Men's 33 DFA Running Marathon shoes are designed to encompass the feeling of a
barefoot like run
.
Expand to see more
The meaning of the number 33 in this shoe series is related to all of the 33 joints in the foot. All of these joints will have something to be excited about when wearing these shoes. You can hit the streets or hit a marathon while wearing these without having to watch your every step. They have a low profile outsole which creates excellent ground feel, gait efficiency and flexibility. When you put them on, you will feel that they are barely there. They are super light and super durable. Thanks to the new design and technological advancement, you will feel optimum heel support and plenty of room for your toes.

The seamless construction of the Asics 33 DFA running shoe is renowned in the world of running as well as in all other disciplines. The extreme cushioning provides a feather like feeling when running, no matter how long the distance is. If you like to feel lighter than air, then these shoes were forged to fit you.

8. Adidas Performance Men's Marathon 10 M USA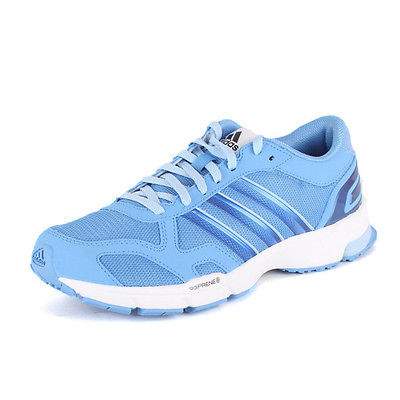 Expand to see more
These are the best option to keep you going and push you to the extreme. They incorporated the latest of the Adidas Performance technology to push you past the competition. When you put your foot inside these shoes you will feel the adiPRENE. It is a symbol of the Adidas Performance Marathon 10s and it has a distinct role. The adiPRENE makes you go the distance and maintains propulsion as well as adding high wear durability.
Your feet will always be dry when finishing a long run in these shoes. These are definitely the best pair to wear if you don't want any
blisters
or soreness due to the shoes. Once put on, they fit like a glove. They won't show any signs of wear even after hundreds and hundreds of miles. The Adidas Performance Marathon 10 running shoes are surprisingly light and they are rightfully placed as one of the best ones on the market.
9. Mizuno Men's Wave Sayonara 3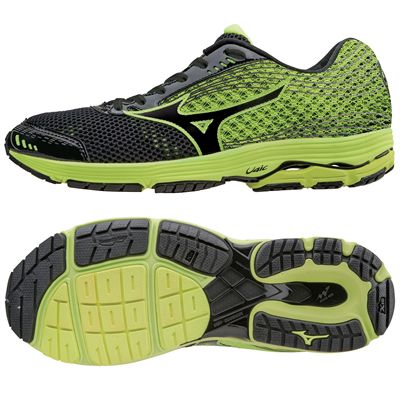 The Mizuno Men's Wave Sayonara 3 are going to change your marathon running game.
Expand to see more
They are constructed with an ultra light material and remarkable cushioning. The Mizuno Wave Sayonara 3s are perfect for pushing personal limits and breaking them. Personal records will be broken, and new ones must be set when buying these shoes. Be it training or competition, this shoe offers exceptional impact absorption while maintaining a neutral gait. Combining blown rubber and carbon rubber, the outsole provides miles of confident running whilst maintaining stability, flexibility and blending traction.

These shoes will keep you at the top of your game no matter the sport or the conditions. It has great top of the shoe air flow and makes them a superior option when choosing to run a race.

10. Adidas Performance Men's Marathon 10 NG M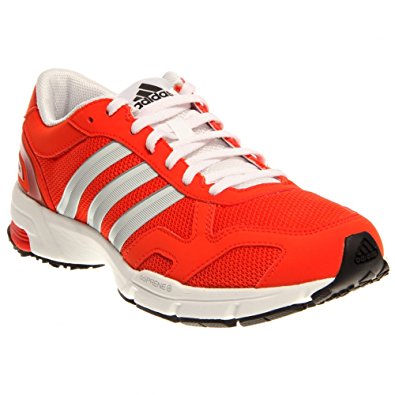 Updated adizero last and modern toolings have combined their resources in order to create the Adidas Performance Men's Marathon 10 NG M.
Expand to see more
These shoes have achieved
maximum ventilation performance
due to their futuristic air mesh upper. Durability is unquestionable thanks to the Adiwear outsole and the cushioning is out of this world. The cushioning of the Adidas Marathon 10 NG M's is derived from molded ethylene vinyl acetate and makes it the lightest shoe of all.
The duel layer adilite sock liner is there to ensure step in comfort. These shoes are hard to find due to their more casual and traditional style. But, don't be fooled, the appearance has nothing to do with their performance. They are an excellent product which can adapt to your feet and they promote flexibility as well as comfort.
11. ASICS Women's GEL-Cumulus 17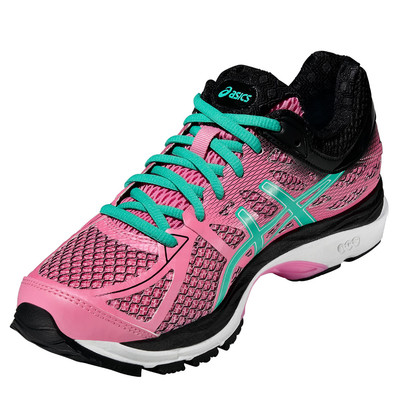 These shoes are from the seventeenth version of their series.
Expand to see more
The GEL-Cumulus series is award winning and has recently undergone a drastic makeover. The modern makeover has included a new FluidRide midsole and ample forefoot and rear foot GEL cushioning units. By using geometry, the midsole now have a seamless construction and provide symmetry in your running. Underpronators to mild overpronators are enjoying the smart ride and comfortable fit of the Asics GEL-Cumulus shoes.
Running in these is like running on air. The Cumulus has extra support to keep your feet from rolling and it works perfectly. The
insoles
might need to be changed depending on your feet and medical problems, but, apart from that, these shoes are worth every penny spent on them. These shoes eliminate the pain in your joints when you run and also eliminate the bouncy feeling of a run. Shoe companies always strive to reach perfection and these shoes are quite close to it. They have great color combinations which can be combined by your taste and preferences. They are indeed a very comfortable, light weight runner.
12. ASICS Men's GEL Nimbus 17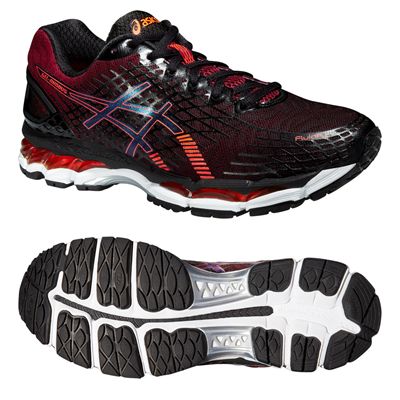 The Asics Men's GEL Nimbus 17s are something you should definitely be prepared for.
Expand to see more
They are revolutionary and are raising the stakes at the marathon table. The GEL Nimbus is ultra compact and super light weight. It sheds serious weight from the shoe and makes it feel like an extension of your foot. That's how you know when sporting equipment is of high quality. Their new forefoot and rear foot systems have improved the already comfortable and opulent ride.
The
enhanced cushioning and support
from their ComforDry X40 sock liner and Guidance Trusstic assist marathon runners in ways you wouldn't have even imagined. Running efficiency and performance are drastically going to increase when you begin to use these shoes.
These shoes alleviate knee pressure and are not as dense as ordinary running shoes. They don't have any friction points as other shoes and support the correct form when running. Back pain and knee pain will be something out of a fairy tale when you begin to use these shoes. They are comfortable both in the uppers and in the lowers and can be used for running on all terrains.
These are certainly one of the best marathon running shoes present on the market today.