5 Gym Bag Essentials For Women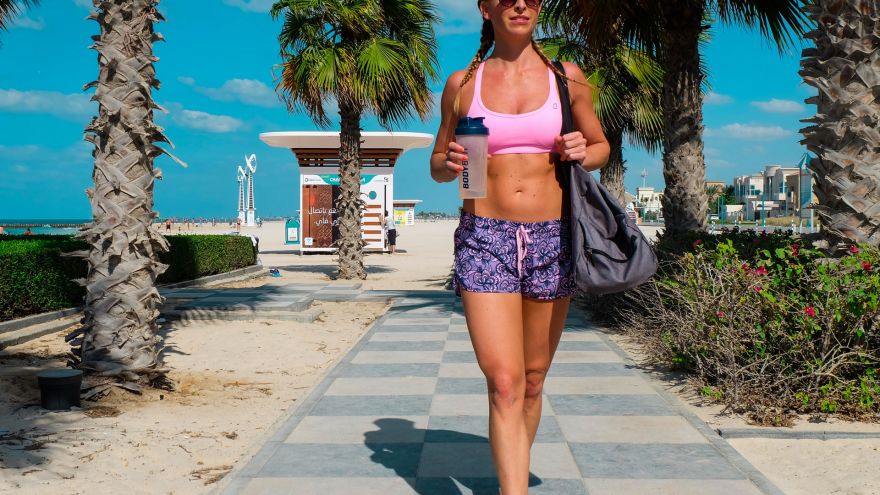 5 Gym Bag Essentials For Women
www.walkjogrun.net
It's that time of the day again. Some dread it, others forward to it. It's gym time. You might be heading in for leg day, a round of cardio, or some hot yoga. But no matter what your deal is, one thing is certain. A well-packed gym bag is an absolute must. We've put together a checklist of absolute essentials for your next trip to the gym. They might not make your workout any easier. But having everything on-hand will make sure you get yourself off the couch and into the gym.


S'well Water Bottle via Amazon
Water Bottle
Hydration is an essential part of any exercise plan.  Unfortunately, water is easy to forget when you really get into the groove of things. That's where a high-quality water bottle comes in handy. And we're talking about a sturdy reusable bottle, not some piece of "disposable" plastic. Not only will this help the environment but it will save you money in the long run as well. There are so many great options available now. They come in glass, metal, and even wood. Some have caps, others have straws. And most of them look absolutely stylish in the cupholder on your treadmill!

Beats by Dre PowerBeats3 via Amazon
Headphones
No workout is complete without a great playlist to boost your energy and hype you up. So make sure you have quality headphones that will stay in place. That way your focus is 100% on your workout. The size and shape of the headphones are completely up to you. Just be sure they aren't in your way when you're hitting the weight machines.

HyperGo Body Wipes via Amazon
Face & Body Wipes
You're going to be a sweaty mess at the end of any intense workout. And you might not always have the luxury of waiting until you get home to clean up. You may not love the idea of showering at your gym, either. And that's ok! You can turn to face and body wipes instead. They give you the option to freshen up the worst spots with a quick swipe. It won't make you feel as clean as a shower, of course. But it will definitely make you feel a little bit better!

Fresh Shirt
If you have plans right after the gym, a change of clothes can come in handy. But not everyone wants to carry around a full change of clothes. If this sounds like you, stay in your workout bottoms and just change into a fresh shit. It's not an ideal solution, especially if you have big plans for the day. But it's a quick fix that will hold you over until you can get home.

Apple Watch Series 4 via Amazon
Smartwatch
You don't want to spend your time at the gym playing around on your devices. But if you pre-set a playlist and focus on your workout without checking Instagram or taking a selfie, the Apple Watch can be a great tool. It plays music, which is often crucial to a good workout.  But it does more than that. It also supports your fitness goals.
It can track your steps, heart rate, and level of movement. Some even come with built-in workouts. And most modern smartwatches sync with your phone to provide even more benefits. Smartwatches also present less of a distraction than carrying your phone with you. So long as you ignore the social media notifications, anyway!
The Bottom Line
Going to the gym is enough of a pain. So getting there and realizing you forgot important things can make the entire experience a dark spot on your day. The best way to avoid this is to keep your gym bag packed with all your essentials. You may have to add in items now and then, like a yoga mat if you're heading to a class. But you can pack your gym bag ahead of time and have it ready to go at a moment's notice!
Most Read