Great Fictional Characters and the Footwear That Would've Made Them More Epic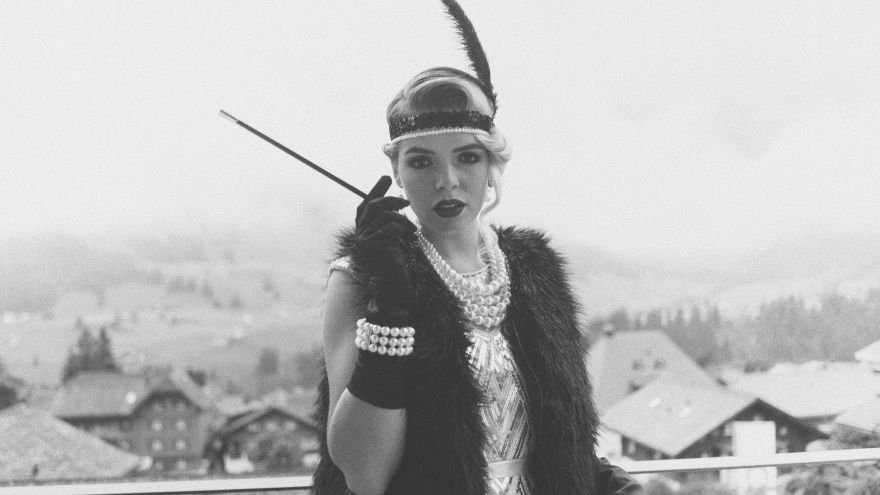 Great Fictional Characters and the Footwear That Would've Made Them More Epic
www.walkjogrun.net
When Ernest Hemingway wrote The Old Man and the Sea, imagine if he had pictured the old man with a pair of Skechers Flagship boat shoes. With a low heel for natural foot angles and an energy return footbed, he would've landed that fish on page two. That would've made your high school book report a helluva lot easier.
The Great Gatsby knew how to dress, so he'd need a pair of shoes that screamed style. A pair of Bruno Marc Florence wing tips would be just the thing for the roaring twenties parties he threw. With their sturdy construction, flexibility and comfort, he might be relaxed enough to notice that someone's trying to kill him.
Atticus Finch from To Kill a Mockingbird was a lawyer with Southern charm. A pair of Frye Sam's with full grain leather upper and elastic gores would only add to that charm. With shoes like that, he might've actually swayed the jury or at least convinced the town they should kick up their shoe game.
Huckleberry Finn didn't really wear shoes, but if he did, he would've probably gotten a good sneaker. A good pair of New Balance MW411v2's with mesh uppers and removable foam insert would've made walking around and riding the Mississippi a lot more comfortable.
Mark Renton in Trainspotting shouldn't get nice shoes, because he'd probably just end up selling them for more heroin. What he really needs is a nice foot massager when he's sitting around enjoying his drugs. The Theraflow Dual doesn't require wires and has an easy use design that'll work even when you're high as a kite.
Holly Golightly from Breakfast at Tiffany's needs a high class shoe. When you're running around Manhattan going to parties, you can't just wear bread bags on your feet. You need a pair of Dolce & Gabbana Peep Toe's with suede accents and leather uppers. At least, that's probably the shoe she should pick when one of her sugar daddies buys them for her.
Sherlock Holmes was the world's greatest detective. His amazing brain probably would've deduced that he needed a good running shoe to get around London faster. The Mizuno Wave Rider 21's have an INTERCOOL System with supportive and breathable mesh. It's elementary that he would've picked them and probably the same for Watson.
Snowball from Animal Farm may have been an allegory for Leon Trotsky, but with better shoes he might've won the barnyard revolution. With a couple of pairs of My Busy Dog Water Resistant Dog Boots, Snowball would've enjoyed perfect fit velcros and quality fabric construction. And if he was smart enough to wear these, he might've been smart enough to abandon Communism.
Philip Marlowe from the Big Sleep is the classic, manly detective. A good flatfoot needs a good flat shoe like the Sperry Bluefish. They're water and stain resistant, so blood won't get on them and with great traction, he'll get around so well he'll have time to solve a third murder.
Holden Caufield from The Catcher in the Rye isn't going to wear shoes worn by some phony. Although, maybe if he lightened up a little and did some exercise he wouldn't be such a downer. He could've taken a spin class and worn a pair of Pearl Izumi Select RD IV's with firm plate and aggressive styling. At the very least, maybe so many people would've have shot other people after reading the story
Most Read