Former Trump Officials and the Shoes They Should've Worn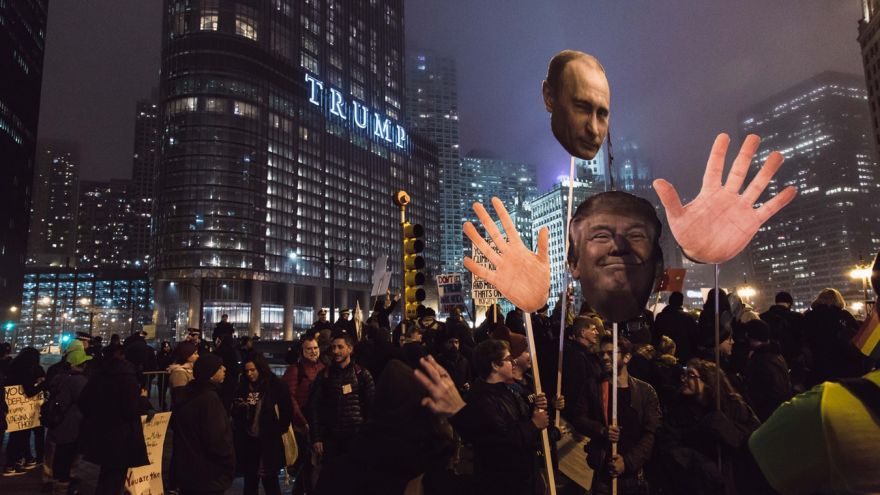 Former Trump Officials and the Shoes They Should've Worn
www.walkjogrun.net
The Trump Administration goes through people faster than illegal immigrants crossing the Southern border, but those officials had better shoes they might've been able to stand their ground against the Orange Man. Here now are ten former Trump Administration Officials and the shoes they should've been wearing.

Chris Christie:
AKA: The Jersey Blob, the former governor got jettisoned from the campaign like a hobo being kicked off a moving train car. If only he'd been wearing Merrell Jungle Mocs. With their high comfortability and proper alignment support, Governor McFatty would've landed on his feet no problem.

Reince Priebus:
Priebus was in the White House for such a short amount of time, he really needed a shoe with good traction so he didn't end up face first on the White House lawn. A pair of Nike Wildhorse 4's with their blister free design and removable insole would've helped so that the door didn't hit his ass on the way out.

Nikki Haley:
When you go from being a government warmonger to a mouthpiece for the military-industrial complex, you're going to wade through a lot of b.s. Fortunately for Ms. Haley, there are MuckBoots from Arctic Sport. The rubber sole for traction, combined with the waterproofing and 5mm Neoprene means that no matter how deep it gets, her feet will stay warm and dry.

John Kelly:
While John Kelly hasn't left yet, he's going to a need a sturdy shoe when the Trumpster kicks him out so he can land on his feet. The Timberland Pro Titan is a great pair of work boots whether the general ends up working in a car wash or a gardening center after the leaving the White House.

Sean Spicer:
Spicer's even temperament in front of the cameras kept him on the Trump team for a while, but one can only spin so much before you get dizzy. Perhaps a pair of Merrell Moab 2 Ventilators would've helped Sean stand steady in the face of endless contradictory tweets. And with toe bumper protection and breathable mesh lining, he would've been cool under the pressure from reporters.

Sarah Huckabee Sanders:
When you're the White House Press Secretary, it can be tough dealing with reporters. Sarah should've put on a pair of Columbia Ice Maiden II's with Techlite Insulation and removable inner bootie. Because when you're snowing the reporters as much as she did, it's going to get deep.

Carl Icahn:
When you appoint another billionaire to oversee regulatory reform, what could possibly go wrong? An appointment as transparent as this deserves a shoe just as transparent. How about the Clarks Leisa Lacole sandals? With great foot feel and adjustable straps, you'll be able to see more of your foot than whatever it was Trump was doing to the laws and regulations that restrain big business!

Steve Bannon:
The king of the alt-right can't buy just two right shoes, but he could buy the next best thing: a pair of New Balance 608v4's for wide feet. The thick cushioning and sporty design make you so comfortable, you might even forget about all the authoritarian ideas you want to help impose upon the U.S.

H.R. McMaster:
The fiery four-star general, apparently didn't like to be "treated like a three star". But he'd have five stars worth of comfort wearing a pair of Skechers USA Fray Cotton flipflops with a foam base and frayed edges. It's the perfect thing to wear now that he's teaching on campus and probably trying to learn to hacky a sack.
Anthony Scaramucci:
The "Mooch" didn't last long with his big mouth and short fuse. Maybe if he had been wearing a pair of Futuro Restoring socks with graduated compression and good calf height, he would've been more chill and less a pill. But like everyone on this list, he didn't do much for Trump unemployment numbers.
Written by Tony DiGerolamo
Copyright 2019
Most Read