How To Find The Best Shoes For Any Activity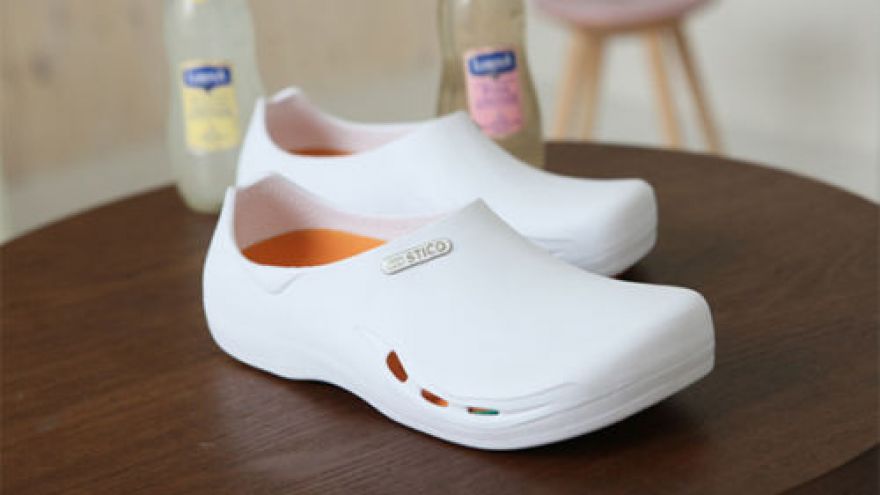 How To Find The Best Shoes For Any Activity
www.walkjogrun.net
A job in the service industry is rewarding and fulfilling. Nurses care for their patients day in and day out as if they were part of their own family. Other health care professionals like radiologists, phlebotomists and dental hygienists attend to their patients and other on-the-job demands all day long. Massage therapists and physical therapists spend their hours taking away sometimes chronic and debilitating pain. All of these professionals have people's lives and well-being in their hands.
In addition, wait staff and bartenders are charged with making the dining out experience comfortable and delightful for their customers. Chefs and line cooks spend long hours on their feet laboring over savory meals and succulent desserts that will please and delight restaurant patrons. Who knows what kind of day or week a specific customer has had? The serving profession holds a lot in its hands, but it doesn't come without hardship.

A life as a nurse or in the service industry means being on your feet all day. Some nurses have double 12-hour shifts scheduled back to back, and there are generally minimal breaks. That's almost a full day of standing and walking. The result of jobs like these is often pain. There's pain in the feet, in the ankles, the knees, hips and back. Getting home everyday after work and soaking your swollen and bruised feet for two hours is not the answer. Having the right shoes is the answer, and that's why we've developed this guide.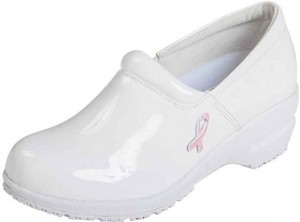 There are two main parts to this guide. One section is called "How to choose the best shoes for nurses," and it aptly discusses the ins and outs of choosing the best possible nursing shoes for your feet. This section is full of advice on locating the absolute best shoe for your particular nursing duties. Learn how important ample cushioning is and the difference between arch heights and toe box widths. You'll also get specific recommendations on the top shoes for nurses. Try the Dansko Women's Professional Tooled Clog for comfort as well as cool style or the Nurse Mates Women's Dove Awareness Slip-On for a classic and professional look.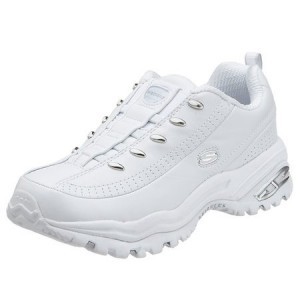 Remember, the nursing profession employs the majority of people who stand and walk constantly on the job. Nurses are generally taking care of multiple patients at once, so they are constantly walking up and down hospital halls and in and out of patients' rooms. Even nurses at doctors' offices need to be on their feet with new patient appointments all day long.
But this site is not only for nurses. Workers in the food service industry like servers, bartenders, line cooks, chefs, restaurant managers, dishwashers and even mountain bikers need quality shoes as well. Servers are constantly running between their tables, and kitchen staffs have to deal with wet and oily kitchen floors most of the time. They need comfortable, sturdy and safe shoes for the job. Finally, other people who work all day will benefit from this site as well. Massage therapists, hair stylists, teachers, laboratory workers, physical therapists and childcare workers are constantly on their feet.
Make sure to take ample time when purchasing your work shoes. Don't rush this process. Read over what our site has to offer, and compare and contrast your favorite shoe options. We know you'll be sure to find the perfect pair of comfortable, stylish and long-lasting shoes for your demanding job.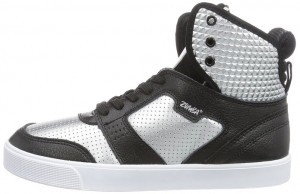 Next, we got a great guide on how to choose the best zumba shoes for your Zumba class. If you are into Zumba, you should definitely check out our guide.

Do you cook food on a regular basis? Are you a housewife or a chef at a restaurant? Read our in-depth review guide on how to find the best kitchen shoes.
Most Read