Fast Food Icons and the Footwear That Would Make Them Faster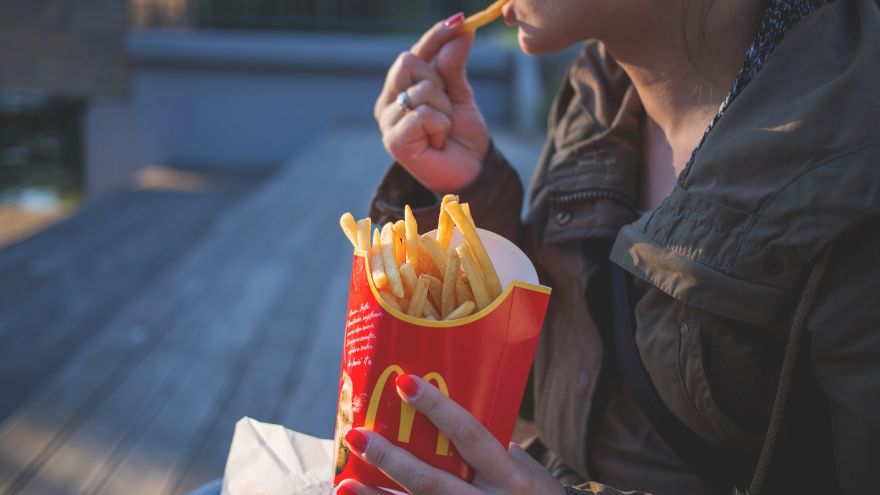 Fast Food Icons and the Footwear That Would Make Them Faster
www.walkjogrun.net
The Hamburglar from McDonald's needs a shoe that makes him fast and quiet. He'll definitely be able to do both in a pair of Bondi 5's that ensure proper gait and come with a breathable mesh. Then he can sneak home and grow fat on all his ill-gotten gain.
Wendy from Wendy's is just a kid with ponytails. She's going to need a sneaker so she can run and play, assuming her heart doesn't give out from too much grease. Under Armour Primed 2 have mesh uppers and rubber outsoles so that Wendy can run and keep her balance, even when holding a milkshake in either hand.
The Colonel from KFC is going to need a good shoe so that the myriad of comedians and characters playing him still enjoy the gig. A pair of Viotti Oxfords with satin panels and a variety of colors is just the thing. Now the chicken will keep flowing no matter who is in charge.
Jack from Jack in the Box can pop up anywhere. He needs a good shoe so he can keep jumping and not hurt his knees. The Champion Gusto sneaker for cheerleaders features breathable mesh, memory foam insole and a flat base so you can do all your popping up.
The King from Burger King is alternatively funny and creepy at the same time. Either way, he's going to need a shoe that keeps him from slipping in that back kitchen. The Merrell Jungle Moc slip resistant shoe with great arch support and a knobby bottom will keep the king on his feet even during a court coup.
Caesar from Little Caesar has to watch his back too. He needs a fast shoe in case they try to assassinate him again. Brooks Glycerin 17 have asymmetrical treads and a rubber sole that make Caesar fast. After all, when all you can say is "Pizza-pizza!" it's going to be tough to call for help if someone tries to kill you.
The Big Boy from Bob's Big Boy can eat a lot of burgers. But with that big belly, he probably needs a pair of Brooks Ghost 11 for heavy runners with stretch mesh uppers and segmented flexible outsole. And being fat isn't so bad because no one wants to eat at Bob's Emaciated Boy Burgers.
Gino the Genie from Gino's is actually no more, but the franchise was actually the first to have a toppings bar for your burger. Gino probably needed a pair of Adidas NMD R1's to replace those curly toed shoes. They have durable knit uppers and can be worn without socks, but in a restaurant they can't be worn without hairnets.
Roy Rogers from Roy Rogers was an actual real guy. There's only one kind of shoe Roy needed, a pair of Ariat Rambler cowboy boots with composite forked shank and full grain leather uppers. Of course, Roy didn't cook the food, that's what he trained his horse, Trigger, to do.
Nordic Woodcut Girl of Starbucks doesn't have a name, but she probably has feet. The Queen of Caffeine needs to be wearing something elegant like a pair of Top Moda Hy-5's with T-strap and crochet detail. Then you can properly bow down before your ruler, coffee junkies.
Most Read