Family Guy Characters That Would Be Better With Shoes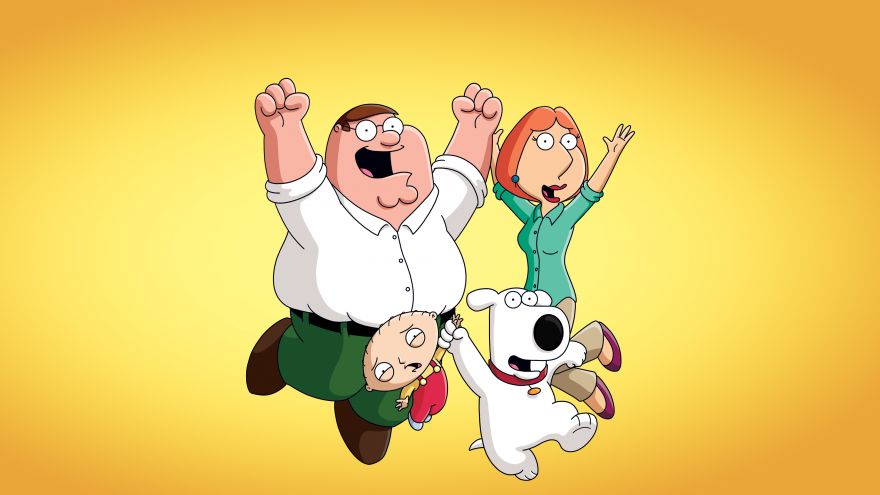 Family Guy Characters That Would Be Better With Shoes
www.walkjogrun.net

Joe: Sure, Joe can't walk. But at least he can look good every time the guys make a handicapped joke at his expense. With a pair of Converse All-Star Lows, his useless feet will enjoy a breathable canvas design and moisture wicking insole.

Chris: As a high schooler, Chris definitely needs a good pair of shoes so he doesn't get laughed at. A pair of Brooks Ghost 11's for heavy runners with segmented flexible outsoles could finally make him the cool kid or at least the kid that doesn't constantly pick his nose and sound like Seth Green.

Brian: Although not a big fan of shoes, Brian does live in the cold and rainy northeast.
He's probably going to have to get himself a pair of My Busy Dog Water Resistant boots. I mean, who does he have to hump to get some weather resistant footwear, huh?

Stewie: If there's one member of the Griffin family that demands to be in style, it's the baby. If he's going to take over the world, he's going to need a shoe that supports and fits his tiny, tyrannical feet. The UGG Bailey Bow II's are water and stain resistant, so even when he finally kills Lois he'll be able to wash the blood right off.
Peter: Peter's not the brightest guy in the world, so he's going to need a pair of shoes that fit the active lifestyle of an idiot-on-the-go. Not even Peter can wreck a pair of Merrel Jungle Mocs. They'll keep his feet dry and give him good traction even when fighting a giant chicken or avoiding office co-workers.

Meg: As a former foot fetish model, Meg needs some really high boots so her feet don't get recognized on the street. And even though no one likes Meg, we put her on the list because we felt sorry for her. Now we kind of regret it, but she won't regret wearing Kaitlyn Pan Lowland thigh highs with cushioned insoles.

Greased Up Deaf Guy: If you're going to keep running away from people trying to catch you, you need a great running shoe. With a pair of Free RN Flyknits from Nike, no one's going to catch him. And he's going to have great toe support while getting away.

Cleveland: Cleveland needs a good shoe if he ever walks away from Family Guy and gets his own show again. Maybe with a pair of VS Athletics II's, his next spin-off might actually be on better…footing!

Quagmire: As the town pervert, Quagmire gets into a lot of trouble. He needs a good shoe to run away from jealous boyfriends and cops. But the shoe also has to be Giggity and there's nothing more Giggity than a pair of Nike Wildhorse 4's.
Written by Tony DiGerolamo
Copyright 2019
Most Read