6 Easy Ways To Clean Leather Shoes at Home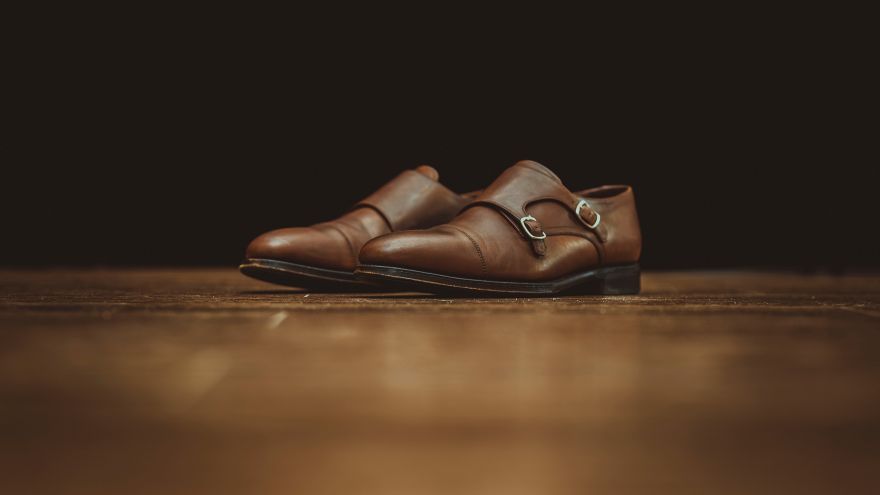 6 Easy Ways To Clean Leather Shoes at Home
www.walkjogrun.net
We have sooo many articles on great leather shoes, so it's about time I talk about how to clean them! Leather cleaning supplies are absolutely wonderful and do a great job of shining up your favorite pair. Generally speaking, when you're buying leather shoes you're doing so for a professional reason. Patent leather is a popular choice for pumps in the office, and loafers are fantastic for professional wear that's still comfortable. You absolutely don't want to turn up to the office in shoes that scream "unkempt", especially if you're showing up for an interview.


Even if you're just looking to add some texture to your daily street fashion, you need to make sure you care for your sneakers. It's not just about looks! It's about upkeep and making sure you extend the life of your purchase. I firmly believe in caring for your stuff, regardless of how much you spent on it. The consumer mentality of the United States (where I specifically live) is out of control, and downright unbelievable. We need to stop having the mindset that we can just "buy another pair"… We need to just take good care of what we've got! There's a reason why landfills are so full, and humans are it.

Leather is, in particular, prone to early wear and can go from gorgeous to ungainly pretty quickly… Daily wear definitely doesn't help, and exposure to the sun is always a problem. It's because of this that I want to show you some ways to clean your leather shoes that don't involve fancy kits or expensive polishes. Leather care can be pretty off-putting because of all the options available, and all the brands on the market. Special tools can make your head spin, especially for newcomers. You don't need to spend a pretty penny to get some fantastic results. So, let's get to it so you can get cleanin'!
Leather Care Is Essential
So, what makes cleaning leather so important? It's a great question, especially since I'm harping on it so much. Cleaning leather is about so much more than looks, although that is, of course, a large part of it. Keeping your shoes clean means less wear and tear, which means an extended life. This is great if you've dropped a good amount on your shoe, and if they're genuine leather that's probably the case!

There are some reasons that are particularly important to understand, and pretty unique to leather. I'm going to run down the specifics below!
Cracking: If your leather isn't properly conditioned, it will crack. This is pretty extreme and takes a lot of time to happen, but it

does

happen. Cracking is the worst thing that can happen, honestly, since it looks horrible and basically the point of no return for leather.

Creasing: This is another issue with leather that is not being properly conditioned. Conditioning is so, so important to the health of this material! Creasing looks messy, and is something nobody wants to have happen to them. It's not a good look for your furniture, bags, or car seats… and it's just as awful on shoes.
Cleanliness: Making sure you have a clean environment for your feet isn't really unique to leather, but it's important to mention. After all, having clean shoes means a world of a difference! Also, I mean both the inside and the outside of the shoes in question! Keeping the outside generally clean is really important, too, for their health and longevity.
Aesthetics: There's nothing I love more than a shiny leather sneaker. You can easily class up any outfit by just adding a bright focal point. Cleaning your leather properly means giving it that unique shine the material can bring to the table. The entire point of leather is how flashy it is, so make sure you take proper care to ensure that shine.
Ways to clean leather at home
So, that being said, I'm fairly certain you understand how important keeping leather cleaned and conditioned is. Now I'm going to lay out some cheap, easy ways to keep your look on point. As always, make sure to try this on a small, inconspicuous area first to make sure it doesn't affect your leather negatively. This is an important step no matter what if you're introducing something new to a material. Also, make sure to use a soft cloth in order to get rid of dust and other debris.
Vaseline

This is a common household product that most people will have laying around somewhere. If not, it's pretty cheap to pick some up! If you're only using it for your footwear, then pick up a small, travel-size container. You can find those in the travel section of the cosmetics/beauty aisle in any store. I go to Walmart or Target… or, when I'm feeling lazy (which is pretty much all the time), I just order it right from Amazon.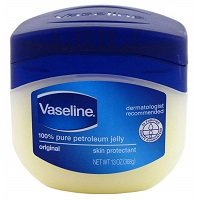 What It's Good For: Vaseline is great for adding back some shine to the material. This is a great way to get them back to the condition you bought them in (or, pretty close, anyway). You can also use Vaseline to help condition the leather, and keep it from creasing or cracking.
How To Use It: Use a soft cloth to gently buff it into the material. Make sure not to leave any excess vaseline behind! Use very small amounts at a time.
Hair Conditioner

Bet you didn't know about this one! Hair conditioner is absolutely something you have (if you don't, how?! what?!). This is a cheap way to keep your kicks looking fresh and ready for anything.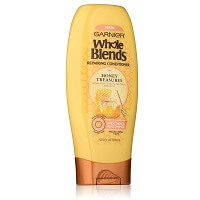 Garnier Whole Blends
Price:

See Here


What It's Good For: Hair conditioner works on leather the same way it does on hair. It provides a great conditioning and adds a little bit of shine, as well. I love this method because it's so easy to just get a dab of conditioner out of your shower, and go to work!
How To Use It: Take a cloth and put a dab of conditioner on it. Use the cloth to gently buff the conditioner on all of the leather, and presto! Just make sure, again, to always remove excess conditioner.
Olive Oil

Who doesn't love an oil olive drizzle over some bread, with a thick slice of mozzarella? I'm getting hungry just thinking about it. This is a great tool for cooking (and snacking!)… and it turns out it's also great for leather care.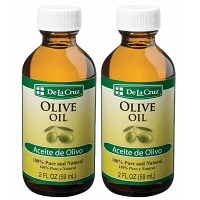 De La Cruz Olive Oil
Price:

See Here


What It's Good For: It works a treat to condition your leather!
How To Use It: Buff it into the material, and voila! You have a beautiful, shiny shoe once more. Use as little olive oil as possible, and only add small amounts at a time.
Banana Peel

As it turns out, bananas aren't just good for classic comedy acts, or as a tasty snack on the go. They can be used pretty easily to make sure your loafers are looking their best! And, hey, they provide a yummy bite to eat before you start working for, like, energy or whatever.
Unfortunately, I couldn't find a deal online… and even if I did, you may not want to trust online bananas!
What It's Good For: Banana peels are fantastic to clean and shine old shoes. Although it sounds weird, it totally works. So, next time you're having your mid-morning munch at your desk, try shining up your shoes real quick!
How To Use It: You use the inner part of the peel and just buff it around in circles. Use a cloth to get rid of spare bits of peel!
Soap and water

Obviously, this is the best way to actually clean your shoes. Before you condition your leather, you should absolutely clean it first. It gives you a great base and ensures you aren't buffing harmful debris into the leather.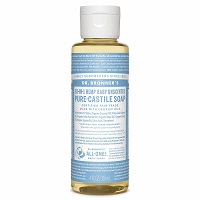 Dr. Bronner's Castile Soap
Price:

See Here


What It's Good For: Soap and water has been around forever, and is pretty popular for cleaning all across the board. That's with good reason! It works, and it's quick, and it's easy.
How To Use It: Make a mixture of soapy water, with a small amount of soap. Wring out the cloth, and use it to softly clean away the mess. Use another damp cloth to clean away the soap, and then dry it off with a dry cloth.
Baking Soda And Peroxide

These two ingredients can be found in most people's bathrooms, and baking supplies. They're great for many uses, and one of those is cleaning up your loafers and patent leather pumps!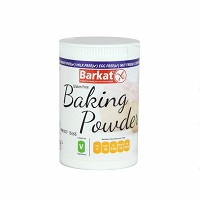 Barkat Baking Soda
Price:

See Here


What It's Good For: This is a great mixture for all-purpose cleaning. It won't really add much shine, but it'll keep your shoes squeaky clean!
How To Use It: Mix baking soda and peroxide together in equal parts. It'll make a nice, thick paste that you'll use to gently brush your shoes with. A toothbrush is a great way to apply the mixture and rub it in!
How To Clean Leather Shoes

Now that we've gone over the different products you can use, we're going to run down how to go about cleaning them. This will be rehashing some of the above information, but it's important to read. I'm going to give you some tips so you can extend the life of your shoes, and avoid accidentally harming the material.
Take Out The Laces: Make sure you remove the laces. This will help you get to every nook and cranny. This will also help you avoid introducing the cleaning products to the laces which can make them grimy.
Remove Loose Debris: Always go over your shoe with a microfiber cloth to get rid of loose dust and debris. If you skip this step you can actually end up harming the leather. Buffing dust or dirt into your shoe is never a good idea!
Use An Above Method: Of course, you'll now follow the directions listed above! I suggest using soap and water first and then following up with a conditioning method, and then olive oil for shine.
Don't Forget The Sole: There's one last piece we're missing! And that, of course, is the sole. You can use a toothbrush to remove dirt and debris from the sole, and soap with water to give it a quick clean.
So, you're getting ready for a big interview, right? You look in your closet and get all of your dry-cleaned clothes together. You've picked out an understated charcoal suit with a stunning magenta tie. You look crisp, clean, and ready to take on the big boss.

But then, you see the state of your favorite loafers.
They're dusty, dull, and just not interview ready. So, what do you do? You're on limited time, and you don't have time to go over them with a professional kit. Basically, you're limited to what you can do from your car or the subway. Well, after reading the article above you know exactly what to do! Eat a banana, and give them a go-over while you're getting ready in the morning. Use some olive oil, and boom. You're good to go! Avoid the office mishaps and always be prepared.

Keeping leather clean and conditioned is important for several reasons. To recap: it makes you look good, it extends the life of your footwear, and staves off the awful effects of unkempt leather. Cracking and creasing can absolutely be avoided and with minimal effort! Don't feel like you need to eventually put up with that awful wear and tear. Even minimal effort put forward can bring your shoes back to life! Like I said earlier, you can even give them a quick clean-up at your desk with a banana peel. Of course, all shoes will eventually run their course. At some point, you will absolutely need to replace your shoes.
No worries on that end, however, because here at NicerShoes we have you covered. We have several lists of the best shoes around, and a complete breakdown of why each pair is great. We also have some single reviews on sneakers that are gorgeous, and totally what you need to take your outfit to the next level. So, always make sure to check out our lists when you need to find your next favorite pair of shoes.
Most Read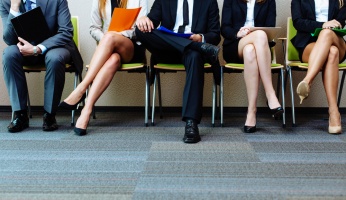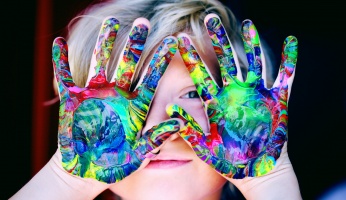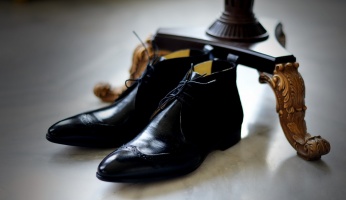 Subscribe to our Newsletter