Characters in the Walking Dead that Would Still be Alive with Better Shoes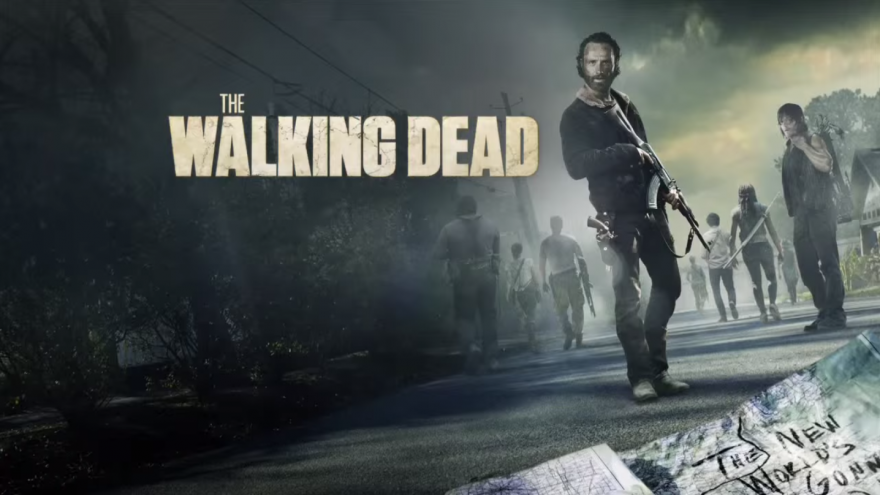 Characters in the Walking Dead that Would Still be Alive with Better Shoes
www.walkjogrun.net

T-Dog got cornered in the prison by walkers, but a pair of Mizuno Wave Rider 21's with no break in period would've given him that important extra step. When battling the walkers, you need every step you can get.

Dale was an older guy from the early seasons. If only he had stolen a pair of Timberland Icon 3-Eye, the perfect shoe for standing all day, he might have had the energy to run away from the zombies in time. Plus with their rubber lug outsole and premium leather upper, even if he still died, someone could've gotten a nice pair of shoes afterward.

Andrea was pretty kick ass in the show. She probably would've kicked way more undead ass had she been wearing a pair of Ryno Gear Coolmaxcombat boots with moisture wicking lining. If you're going to stomp some zombie heads, you need a boot like this with good shock absorption.

Hershel was the doctor of the group and before he lost his head to the Governor, he should've been wearing a pair of slip resistant Skechers McAllens. With their stylish look, memory foam and cushioning support, he might've ducked in time before the Governor beheaded him.

The Governor could've used a better pair of sneakers as well. When you're a psychotic demagogue with a severed zombie head collection and a zombie daughter, you need a breathable shoe. Because, let's face it, your daughter sure doesn't!

Jesus was a guy that was fast on his feet. He would've been faster with a pair of Zhuanglin Aquas. The Solyte, energy-return midsole would've given him that extra edge so he didn't have to die like his Biblical namesake. Remember, it never hurts to have a great sneaker when the dead rise. Even the real Jesus knew that.

Carl was already at a disadvantage with only one eye. A pair of Danner Tachyon boots with quick drying synthetic uppers and quick lace closure, might've kept him alive past season nine. Plus the boots would've went along with the cowboy hat.

Sophia was probably too young to survive the zombie apocalypse. Maybe with a pair of Under Armour Primed 2 for girls, she could've used their rubber outsole and antimicrobial footbed to outrun the undead and saved us all from that creepy reveal on the show.

Tyreese was in the mix for a long time before he got bit. Maybe it wasn't just good shoes— Maybe he needed a pair of Thorlos Light Hiking Socks. With their low profile toe seam and ventilation panels, he might've avoided getting bit in the arm long enough to find arm pads or other protection. How long do you have to live with zombies to figure that one out?

Glenn's gruesome death at the hands of Negan could've been avoided if he just stayed away from Negan. Puma evoSPEED NETFIT Sprint running sneakers could've taken him away. With their 8-spike outsole and ortholite insole— Good luck catching Glenn, Negan. You jerk.
Written by Tony DiGerolamo
Copyright 2019
Most Read