Best Trail Shoes for Men Reviewed & Rated
last updated:
Mar 19, 2019
It's easy to fall in love with trail running, and once you do, that bond runs very deep. It's an entirely new level of running that provides a great thrill. With trail running, you get intense hills, winding and sometimes narrow trail and a variety of terrain. With that comes rocks, branches, roots and soft spots that can threaten your ankles and knock you off your feet if you're not careful. All of the new variables in trail running require a shoe that will get you through your run. After you check out our top 10 list, make sure you go through our Criteria section to understand how we came up with our top contenders. Happy hunting!
In a Hurry? The test winner after 6 hrs of research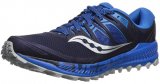 Saucony Peregrine ISO
Why is it better?
ISOFIT Dynamic upper
4mm Drop
EVERUN Responsive Cushioning
Abrasion-Resistant Outsole
For Trail and Grass
In a
Hurry? Editors choice: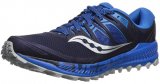 Test Winner: Saucony Peregrine ISO

5
Researched Sources
8,700
Reviews Considered
6
Hours Researching
10
Products Evaluated
Comfort
Drop
Traction
Fit
Style
By Default
Criteria Used for Evaluation


Comfort
There are a variety of different levels of cushioning available in trail shoes, everything from the next-to-nothing barefoot to the pillowy heights of maximum cushion. The level of midsole padding that works best for you is a matter of personal preference but the following descriptions can help you choose the option that's going to feel right.
Maximum: This type of trail shoe provides tonnes of cushion at the midsole. Many feel that maximum cushioning puts less impact pressure on your joints which means you will be less tired after a long run.
Minimal: Minimal cushioning allows for a better feel of the trail but still offers some midsole padding.
Moderate: Moderately padded trail shoes are the standard edition trail shoe. They offer just enough cushion to allow for a comfortable trail run without any feel of the terrain below.
Barefoot: Barefoot trail shoes offer zero padding at the midsole and allow for a natural feel when running.
Shoe Last: Shoes are constructed around the structure of an inanimate foot form called a 'last.' There are different models of lasts and buying a shoe that's constructed from a last similar to your own foot structure will help you select a shoe that best suits your foot shape.


Drop
The difference in height from the heel to toe of a shoe is called the drop, which can range anywhere from 0mm up to 12mm. Barefoot style trail shoes would have a 0mm drop, whereas maximum cushioned shoes would have a 10 to 12mm drop. The standard drop height is generally around the 10mm mark.
The lower the heel drop is the more it will encourage the wearer to strike at the forefoot, in contrast, a higher drop encourages a heel strike. Many believe that striking at the heel is unnatural and increases the risk of running-related injury, though there is no concrete evidence to back this theory up.
Nevertheless, the drop of a shoe supports the wearer's stability when in motion and improper drop can result in foot injury or slipping; dangerous things when trail running! By assessing the drop on each of our products, we arrived at a score for each. A higher score on this criterion means that the product has a natural drop that supports the wearer and protects the foot.


Traction
Last but certainly not least, overall traction and grip are super important off-road. The key is to not only get a shoe with the right type of tread for the terrain you'll be running, but also one that lasts as long as expected.
Think about sharp rocks, wet conditions, mud, hills, dry and loose surfaces. All of these affects the sole and tread differently, especially when it comes to maintaining stability and a confident grip on the trail.
The threading that leads to traction is located on the outsole, or more simply, the sole of the shoe. The sole makes direct contact with the ground and therefore supports the entire foot and body when in motion. Needless to say, a poorly-constructed outsole will lead to discomfort, slipping and foot or other bodily injury.
A higher score on this criterion means you get a shoe with great traction that will support you and your foot while in motion.


Fit
Finding the perfect fit for your new pair of trail shoes is essential. Without a proper fit, you are more likely to injury yourself or experience discomfort. With so many brands and styles of shoes on the market today, how can you ensure your next trail shoe will fit you just right?
We've spent hours of research to determine which of our top 10 trail shoes are truest-to-size, so that you can be confident in your purchase. We considered important factors, like type of shoe, the materials it is made of, the intended purpose of the shoe and brand reputation, to accurately assess whether or not the shoe was true-to-size. If it wasn't, it didn't make our list.
When evaluating the shoes on our list, we also considered thousands of reviews by wearers and buyers. From people with wide feet to those with high-arches, we aggregated everyone's opinion and included it in our overall score.
If a product on our list scores high in this criterion, it means it experiences a strong trueness-to-size.


Style
Style is a subjective term; however, in our "style" criterion, we collected the opinions on thousands of buyers from across the globe to bring you what most people judge as the hottest trail shoes in town. Along with unparalleled functionality, style can make a good pair of shoes look great.
Although everyone's tastes are different, there are common things among all stylish shoes, be it clean lines, rich colors, a seamless construction or even cool patterns. By delving deep into each of the top 10 products on our list, we flushed out the key factors that give each of the recommendations on our list their appeal.
Knowing that comfort, functionality and quality construction are all important factors, style as well can help you love your shoes just a bit more. Remember, however, that you are a unique buyer and you should go for the pair of trail shoes that suits you. Any of the products on our list is a great choice. Happy trailing.
Expert Interviews & Opinions
Most Important Criteria
(According to our experts opinion)
Experts Opinion
Editors Opinion
Users Opinion
By Default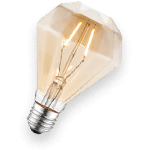 Know the area.
Even if you've never run a trail, try to know as much about the area and terrain as possible. Hills, rocky trails, thick mud, and broken trails can change your run, and not in your favor, unless you have the right shoes with the right grip.
Waterproof or not?
Whether you spend the extra coin on a Gore-Tex or other type of waterproofing material, find out if it is even necessary. If you live in a rainy or damp area, well go for it.
Other Factors to Consider


Terrain
Not just any running shoe is made for the trail, it must be durable and lightweight while adequately protecting and cushioning your foot from the hazards of the terrain. Trail shoes for men fall into three categories depending on the type of terrain you intend to use them on.
Light Trail
Light trail shoes are best worn on fairly even and uniform surfaces like gravel paths or grassy hillsides. This type of trail shoe is most similar to traditional running shoes in both weight and build. Light trail shoe features include:
Lightweight design makes it easy to keep up a faster pace
Soles with a shallow lug pattern to provide better grip on packed soil
Moderate protection from hazards of the trail like rocks and sticks
Rugged Trail
This type of trail shoe is designed for running on hiking trail terrain. Some of the characteristic features of rugged trail shoes are;
Thick multi-directional lugs that offer grip on soft muddy trails
Supportive uppers
Resilient midsoles to protect feet during hard landings on rocks or other hazards of the terrain
Tough outer construction to protect against the brush
Off-Trail
Off-trail shoes are made for those who fear no terrain and include all the features of a rugged trail shoe plus some additional;
Even more resilient materials like PU midsoles versus EVA.
More waterproof materials
Once you've hit that trail, take a mental note of the terrain you run on, how many hills you run, and your typical climate. These things will tell you all you need to know about what you need from a trail running shoe. Slip on a pair of shoes from this recommended list and find you can run faster, more comfortably, and with the support you need.


Bottom Line
The bottom line of our guide is that any of the ten products featured on our list would be an asset in your trail-running arsenal. From step counters to water bottles, a good pair of trail shoes will augment performance, enhance comfort and stability and keep your feet healthy while preventing bodily injury.
Depending on your preferences or needs, you may wish to go deeper into our Criteria section, instead of just trusting our overall top scores. Some criteria may be more important to you, while others may not matter much at all. By considering each criterion individually, you can use the scores to find the perfect pair for you.
But you won't know until you try. Find a pair on our list you love and click "buy"!
Frequently Asked Questions
q:

I want to switch to barefoot style footwear. Do I need time to adjust?

a:

Yes, your body has become accustomed to the drop height you are most used to wearing. If you try to switch from a traditional height to a barefoot style, you will experience muscle fatigue, along with joint and tendon discomfort.

It is best to slowly transition to allow your body time to adjust. Generally, you should attempt to lower your drop by one to two millimeters every five to eight weeks.
q:

Do barefoot designs prevent injuries?

a:

Although there is no conclusive evidence behind this theory, many believe that barefoot, or minimalistic running is better for your body overall. There are several reasons that running in minimalist shoes is arguably better for you; one reason is that traditional shoes with tonnes of padding force the wearer to strike with their heel, which is unnatural. A heel strike can increase your chance of ankle sprains, impair balance, and possibly cause other leg and foot injuries, whereas a mid, or forefoot strike is more natural.

Runners who train in barefoot running shoes can increase their oxygen intake by up to 2%, this is desirable because it means that your body takes the oxygen it consumes and directs it to your muscles, which enables you to run faster.

Additionally, running in barefoot style shoes reduces the risk of injury to the Achilles tendon and possible calf strain. The risk for developing these types of injuries increases with the height of a shoes heel drop.
q:

How do I know what amount of padding is right for me?

a:

This will depend on the type of foot arch you have. Generally, there are three types of arch;

Normal: Medium arches are considered to be 'normal'. With this arch, the foot will tend to land on the outer heel and then roll inwards to absorb shock. This type of arch will benefit from the added cushion, shock-absorption, and support.

High: High arches are either flexible or rigid, a flexible high arch will tend to overpronate and a rigid one will under-pronate. The best type of cushion for high arches is an orthotic or therapeutic type of cushion which will help to fill in the arch cavity. This will help to correct alignment and relieve shock-absorption.

Flat: Flat arches are low and extremely flexible with a tendency to roll inwards too much. Both barefoot shoes, as well as shoes with a specific level of cushion, can help correct the alignment of your body and prevent injuries.
q:

Are these meant for running or hiking?

a:

There are trail shoes which are designed for hiking or running specifically. Trail running shoes will be much lighter and more flexible, whereas trail shoes designed for hiking are traditionally more of a boot and are much heavier.

It's a matter of personal preference if you decided to hike in trail running shoes, however, running in trail hiking boots will prove difficult because of the bulky design of the boot. There is no reason why hiking in a trail running shoe would prove to be difficult, after all, they are designed for the terrain of the trail.
q:

How do I care for my off-road running footwear?

a:

Our best advice would be to consult with the manufacturer directly. Often, reputable brands will have care guides to each of their products available online for anyone to download. Depending on the material and construction of the shoe, there will be different directions for cleaning and maintaining, so it is always best to consult with the manufacturer before taking action.