Best Sneaker Heels Reviewed For Poppin' Style Reviewed
last updated:
Mar 22, 2019
These clever little sneakers first broke onto the fashion scene back in 2012, and in only a few years this brand was able to leave a remarkable trace on the fashion scene. The year that saw Parisian designer Isabel Marant's models strut their stuff down the catwalk wearing a stunning semblance of the classic sneaker, only to find out that it had been re-worked in a big way. They're great for date nights, casual strolls, or just for hanging out with your friends at the mall. Many dancers wear this style of footwear, especially for hip-hop and other urban styles of dance because they're very visually appealing while also offering a good level of comfort and versatility.
This is the best product on our list that is currently in stock:

Hurriman High Heel
Why is it better?
3" Wedge Heel
Athletic Side Logo
Lace-Up
Canvas Upper
In a
Hurry? Editors choice:

Test Winner: Hurriman High Heel

4
Researched Sources
4368
Reviews Considered
11
Hours Researching
10
Products Evaluated
Style
Brand
Comfort
Heel
Value
By Default
Top 10 Picks



2.5" Hidden Heel
1/2" Platform
Rubber Sole
Non-Functional Zipper Detail
Top Moda's Peter is an 80's-inspired pair that packs an edgy punch! It features a retro vibe that's accentuated by its non-functional side zipper accent and statement frontal lace closure. Peter's available in four colorways: black, white, beige, and tan, so you'll have no trouble matching this athletic pump with all of your favorite outfits. Its hidden 2.5-inch wedge pumps gives you the kind of lift you're looking for but is still easy enough to walk in.
Top Moda is a luxury fashion designer who retails their stunning looks for less. With this label you're able to get the hottest trends for a fraction of the price so you'll have more money in your wallet and a hot looking pair of shoes on your feet, could we ask for anything more?!
 
Moda's Peter is a great looking alternative to the traditional high heel that boasts an athletic build and old-school vibe that ladies can't get enough of! This shoe is perfect for parties, get-togethers, and more, thanks to its streetwear-chic looks and ultra-comforting foot feel.
2

. Cambridge Select Zipper



Metallic Side Zipper
Frontal Lace Closure
2.5" Hidden Wedge
9 Colorways
This pair of lace-up wedge sneakers from Cambridge Select is a flirty and feminine choice that boasts an edgy allure. Choose from nine available colorways including black, red, and tan, to name a few. This pair is super easy to match with nearly any outfit thanks to its multiple colorways and gorgeous visuals that will leave you wanting more.
Cambridge Select is an innovative leader in the world of fashionable footwear who hails from Boston, MA. Their unique designs are both visually appealing and versatile at the same time so functionality is never sacrificed in the name of beauty.
 
Accentuated by its frontal lace closure and metallic side zipper detailing, this pair was made for life in the fast lane. It's both versatile and flattering thanks to its 2.5-inch hidden wedge heel that helps to elongate the appearance of the legs for a stunning finish.



Metallic Branded Hardware
2 Colorways
Rubber Sole
3" Hidden Wedge
Michael Kors retro-inspired Nikko high-top is a blast from the past. It offers a modernized silhouette that still oozes 1980's glam-queen. This pair is available in two colorways: black or red, so you can go ahead and effortlessly match them with anything in your wardrobe and still look incredible. This style looks amazing thanks to its contrast branded hardware that comes to a shiny metallic finish and its unique perforated panels that pull off a slightly edgy vibe that wearers can't get enough of.
Michael Kors is an American designer and multinational fashion company who are world renowned for their high-end and luxurious designs. With over 500 retail stores and over 1500 in-store boutiques that carry Kors products, this is a name that's climbed the ladder to the top of the fashion industry.
 
Nikko's padded collar helps to make this pair all the more comforting, while its three-inch hidden wedge adds some serious lift to your look, without making it too difficult to walk. Oprah Winfrey named this shoe as one of her favorite things back in 2016 and it's still just as in-demand as ever.



5" Shaft
2.5" Hidden Wedge
Rubber Sole
Metallic Logo Detailing
Bebe's Carrier Walking Shoe is a hot looking pair that is perfect for practically any occasion. It boasts a hook and loop strap closure for a more secure fit, which nicely tucks away the laces, for a polished finish wearers love. The Carrier's metallic logo detailing and accentuated collar make this shoe an ideal choice to pair with skinnies or a short skirt, while also adding a luxurious vibe.
Bebe is a must-have when it comes to chic designers! They offer contemporary looks that draw in onlookers and incorporate just the right amount of attitude into every pair they make. Bebe's first boutique opened in 1976 in San Francisco and has since grown to become one of the leading fashion labels in the world.
 
The Carrier comes in two colorways: black and white, which are both so easy to match with practically any colored apparel. Its 2.5-inch hidden wedge and five-inch shaft make this high-top design a go-to for athletic ladies and women who simply enjoy looking fashionable too.



Full-Length Front Lacing
Slender Curves
4" Hidden Wedge
Rubber Sole
Adidas' Stan Smith is a unique pair with a sexy silhouette! Its full-grain leather upper is made to last and won't rip under heavy wear and tear so you can enjoy this pair for longer. Full frontal laces allow for a snug fit and ensure that your shoes won't flop around so you won't have to worry while you're out and about. This pair has a slender structure that wearers love and is sure to look amazing with nearly any outfit you choose.
Adidas was started in a tiny town in Bavaria, Germany back in the early 1900's and has since grown to become one of the most recognized names in athletic apparel. This brand has revolutionized sportswear, while at the same time, has also become known as one of the more fashionable labels on the market. Adidas in noted for their well-made products and trendy designs that have propelled this brand straight to the top.
 
The Stan Smith's elegant curves and perforated side stripes make for an alluring look that ladies adore. Its hidden nearly four-inch hidden wedge provides some serious lift but isn't too hard to walk in thanks to this pairs sporty structure that's super comfortable.



Dual Hook & Loop
Rubber Sole
100% Leather
High-Top
PUMA's My/66 is just too cool! It offers a perforated toe and 1.25" hidden wedge pumps that give you a nice lift without being difficult to walk in. This high-top is streetwear-approved and features statement frontal lacing along with dual hook-and-loop closures. These are the perfect choice for almost every occasion and will keep you riding in comfort while looking as hot as ever.
PUMA has been a front-runner in the world of athletic fashions for 70 years. This is a brand that continues to be a leader in footwear innovations and is considered to be one of the more fashionable labels to produce athletic footwear. Seating alongside greats like Nike and Adidas, PUMA is an established and trusted designer.
 
The My/66 boasts an upper unit that is made from 100% leather and a non-slip rubber sole. A triple-padded collar provides additional ankle support and lessens the instance of blisters and other friction-related concerns so you can feel as comfortable as possible. Go ahead and hit the streets in style or groove to the latest tunes up on the dancefloor, because this pair was made to move!



Side Zipper Details
Front Lace Closure
Rubber Sole
Synthetic Upper
Aldo's Kaia is a beautiful pair of hidden wedge sneakers that comes in four colorways including white, silver, pink, and black. This pair is made from synthetic materials that are breathable and lightweight for an all-around comforting experience. Its cute puffy collar and side zipper detailing makes this a trendy choice of footwear, while its front lace closure system ensures your shoes stay exactly where you want them to.
Aldo has been making shoes for over 40-years and is a constant game-changer when it comes to trendy designs. Ladies everywhere turn to Aldo for fashion-forward and versatile pairs that are perfect for almost any occasion. These shoes are well-made and offer stunning appearances which are what keeps wearers coming back for more.
 
Kaia is a sporty yet sexy pair that looks like a fashion shoe but wears like an athletic! This option is perfect for most occasions and is a great choice for casual get-togethers, date nights, and more.



Adjustable Buckle
Front Laces
Cut-Out Heel
Peep-Toe
Ochenta's Canvas stiletto is a stunning pair that's oh-so-cute! It's available in eight colorways including pink, white, red, and black. This pairs peep-toe design and cut-out pump make this the ideal choice for those warm summer days and add a certain fineness to its design. Go ahead and show off your brand new pedicure while wearing a pair of these gorgeous wedge sneakers that are sure to look great with practically everything you own!
These heels are made from breathable canvas and offer a non-slip rubber sole for more secured steps. A 3.14-inch wedge heel gives you the kind of added lift that you've been looking for but is still easy enough to walk on thanks to its wedge structure.
 
This pairs front lace-up design ensures that your shoes will stay perfectly in place all throughout the day and won't flop around. Its multitude of colorways allow for effortless style and will look great with so many styles of clothing. This is a shoe that will fast become your go-to favorite for most any occasion.



3" Wedge Heel
Athletic Side Logo
Lace-Up
Canvas Upper
Hurriman stiletto is a fashionable and athletic-inspired pair that boasts a super-cute baseball-look upper. It's stared logo patch at the sides is reminiscent of the Dallas Cowboys star-studded team emblem and adds a sporty feel to this sultry pair. It's available in three easily matchable colorways: black, white, and red, so you can wear them with practically anything you own and still look amazing!
Hurriman is a global designer who concerns over appearances and quality productions. Their fashionable looks sell for a fraction of the more expensive versions but deliver the same level of style as all the rest. This pair is a testament to the sheer stylishness of their products.
 
Their High Heel is a comforting and airy pair that features a long-lasting canvas upper unit and non-slip rubber sole for safer footfalls. Its three-inch wedge heel isn't hidden like most on the list but it certainly delivers a look that wearers love! These shoes are perfect for summer days spent out in the sun or for cruising the fashion strip in style! They can even be worn for special occasions like birthdays, weddings, and more!



Metallic Detailing
Rubber Sole
Front Laces
Quilted Upper
This pair from EpicStep is truly a stunning option. Its quilted upper makes for a high-end look that ladies love while its leather upper unit keeps your feet cool and comfortable. This hidden heel features metallic detailing and a frontal lace closure system for a fashionable demeanor that's ready for any occasion. While they sport a less-than-hidden wedge pump, they're still a super-cute pair of sneakers that are sure to become your go-to favorite.
EpicStep is all about designing high-end looks that retail for less! Their hot looks come at an affordable selling price which is what makes this brand a must-have for stylish ladies looking to save a few bucks here and there.
 
You'll love the way this quilted pair looks and feels, especially since it's so easy to match with nearly any outfit! Go ahead and hit the downtown strip or head out for an intimate night for two in a pair of these, because their on-trend looks are sure to impress.
Criteria Used for Evaluation


Style
When it comes to urban streetwear, hidden wedge sneakers are a must! These unique pairs are designed with a totally divine vibe that ladies adore and the best part is that they look amazing with practically any outfit. Try matching them with your favorite skinnies or a cute denim skirt for a low-key look that's always on-trend, or a pair of itty-bitty shorts for a super-sexy combination.
 
There are lots of different factors that contribute to the overall style that these pairs deliver. Aspects like accessories, pumps, materials, and color scheme, are all big parts of its end result.
 
When it comes to accessories, this style of footwear is at the top of its game! Statement laces, decorative zippers, metallic hardware (think shiny golds and sparkling silvers), and bold logo's that stand out from the rest. You will often see frontal lace-up closures met with decorative side zippers that aren't even functional but are simply a cool looking addition. Many of these pairs are adorned with rhinestones or glitter for a glamorous look that dazzles during the day and night.
 
The pump is one of the most important parts (even though it's hidden) because this is the centerpiece to each pairs uniqueness. Sneaker pumps most often have a concealed wedge heel which makes them easier to walk in and still allows for comfortable wear. Some will have a higher height while others will keep it lower, around 1.25 to 2-inch mark. What size of heel you want is really up to you! It's important that you take into consideration how easy you'll be able to walk and how enjoyable it will be to wear.
 
Color is another big 'style' aspect that can really affect how well a pair is received. Metallics like gold, silver, and rose tones are a great choice that will look great with nearly any other color. While neutral shades like grey, white, and black are always a safe bet too. Pastel pink is another very popular choice for ladies and is considered to be dainty and feminine. Black is a great shade that really highlights any metallic accessories or hardware that a pair has!


Brand
The brand name behind the design is a big part of this style of footwear. Labels like Nike, Adidas, PUMA, and Cambridge select, are all sought after designers the consumers are proud to wear.
When it comes to streetwear, a large influential factor are celebrities, rap stars, and singers, we continually see up on stage and on television wearing the latest trend-setting designs. Consumers flock to purchase the latest celebrity looks and are always on the hunt for designs inspired by the brands that the rich and famous adore.
When it comes to branding there's more to it than just the name behind the label. More often than not, more well-known brands produce higher quality products that are going to last you longer. Better materials, careful craftsmanship, and having to live up to expectations, are all reasons that these labels often make better quality items.


Comfort
When it comes to comfort these shoes have got it going on! They wear just like a pair of sneakers and deliver the kind of all-day comfort that your feet will thank you for. Despite their outwardly athletic appearance, these sexy shoes actually provide quite the added lift as their heel height is usually over two-inches tall. There are a few aspects to take into consideration when you're choosing a pair that will affect its overall comfort including; breathability, heel height, and various construction elements.
 
Airflow is a big factor that contributes to the comfort of a shoe! If there isn't proper ventilation your feet are going to sweat and sweaty feet quickly turn to smelly ones and can even ruin your favorite pair of shoes. Certain materials are more breathable than others like leather or canvas, which allow for good circulation inside of the shoe and around your skin. The leather will also wick excess moisture away from your foot and push it towards the outer material helping to prevent a build-up of excess sweat and eliminating odor-causing bacteria. It's best to avoid heavy fabrics that will smother your skin and prevent air from flowing inside of the shoe.
 
Certain design factors can possibly make your shoe more uncomfortable which should be avoided. It's important to inspect the seams around the inside of the shoe. If you feel any that are sticking out it might be best to avoid this pair because these seams can rub against your skin causing painful friction points and blisters. It's also important that the cuff not be too rigid because if it's not padded and is made with a hard material it will rub and cause a blister. It's also important that the toe and heel areas have adequate room because squeezing your feet into a pair that's too narrow is going to get pretty painful.
 
The height of the heel is really dependent on the wearer. Some ladies are accustomed to wearing sky-high heels and are able to walk just fine in something four-inches or higher. Whereas, other ladies find it troubling to walk in a pair that's over two-inches. Just remember to stay within your limits and be realistic about what you're comfortable wearing.


Heel
The heel is one of the most important aspects of these pairs (despite it being hidden). This style of footwear has what's called a 'hidden' wedge heel tucked away inside. This is what allows for the sneaker-like appearance with the added height of a high heel and is perfect for athletic ladies who enjoy wearing pumps every now and then.
 
The height of the heel is an important aspect. Usually, it will be between one and four-inches and will always have a wedge shape. This design allows for easier walking than a thin heel would because the wedge block gives you a wider platform to step down on and is more natural overall.
 
The heel area of the shoe will often have decorative detailing that further distracts from the hidden wedge itself. Rhinestones, crystal gemstones, studs, and other accents are commonly placed along the exterior of the heel and add a glamorous look to these shoes.
 
The wedge block itself can also be shaped, like with Adidas' Stan Smith, so that it has a unique silhouette. This can add an air of elegance to this style of footwear and makes for a more original design.


Value
No one wants to fork over a ton of cash for a pair of shoes, especially a poorly made pair that isn't going to last more than a few wears without ripping somewhere along the seam. The pairs on this list were chosen, in part, for their affordability and the value that they offer. In order for a shoe to be truly valuable, it's going to need to offer more than just a hefty price tag! True value comes from the quality of its construction.
 
If a shoe is fashionable, people rush out to buy a pair because of its appearance alone, which is going to end up causing all sorts of problems down the road. Shoes should be well made if they're going to be truly valuable because if they're poorly made they're more likely to fall apart much faster. This will end up being quite costly and leaving you without a good pair of shoes for your feet. This is why it's always important to think about how well a shoe is made before you buy it.
 
A valuable pair of footwear is also going to make the day to day motions feel all the more enjoyable by keeping you comfortable and well supported. You really can't put a price on comfort which is why it's such a contributing factor in its appraisal. Good support, a cushioned footbed, and a lugged outsole are all features to consider before making your selection if you're looking to feel good in the pair of shoes you're wearing.
Expert Interviews & Opinions
Most Important Criteria
(According to our experts opinion)
Experts Opinion
Editors Opinion
Users Opinion
By Default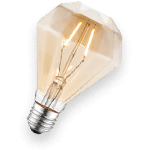 Salvatore Ferragamo
Coming about in the late 1930's, wedged shoes were created by Salvatore Ferragamo in Italy. Originally they were designed for women, but by the 1970's wedged shoes were popular among women as well as men.
Sneakin' Around
So where did the term "sneaker" come from? Surprisingly, the word was coined in the 1800s and was used to describe a special type of shoe worn by police officers. These sneakers were extremely quiet on the pavement, allowing police to "sneak" up on a suspect.
Other Factors to Consider


Accessories
These shoes often have accessories and detailing that makes them unique. We often see things like non-functional zippers that strictly add to its appearance or statement frontal lacing that's offset by one, or more, hook and loop closures.
 
Another big thing with these shoes is statement hardware, often it's metallic in color which really helps it to pop. We see a lot of silver and gold tones that really add to the luxe appearance that these shoes deliver. This includes everything from zippers to logo plates and often includes the eyelets.
 
When it comes to displaying the branding, metallic plaques are a popular way to go and they really make these shoes stand out from the rest. Wearers love the luxurious look that's added to the sneaker style, it really adds some flair to these pairs.
 
Rhinestones, studs, and crystal gemstones are another accessory often seen. They're commonly placed along the exterior heel area to further conceal the hidden wedge, though they can be placed anywhere and will still look amazing.


Bottom Line
This style of footwear is one of the cutest around! The athletic vibe and comfort of a sneaker, mixed with the height of a high-heel, does it get any better?! Us ladies know how hard it can be finding a pair of pumps that aren't going to shred our feet by the end of the day, but these pairs are designed to wear like an old pair of sneakers. The comfort is incredible and the trendy appearance is even better.
There are tons of different styles and designs available including options which have a hidden wedge heel, as well as, ones that have a not so hidden heel. Practically all of these designs will have a wedge-shape rather than a thinner one because this makes walking so much easier. A thin heel doesn't offer enough of a platform to step down on to and can make walking feel unnatural, whereas, a wedge heel is easier to walk on.
The great thing about these shoes is the sheer variety of styles available. You've got some pairs that are modeled after athletic logos and others that are studded for an edgy vibe. Gemstones, rhinestones, metallic hardware, and so much more! The possibilities are endless. These shoes are very fashionable and will often have flashy detailing that helps them to stand out from the crowd, so to speak.
This style of footwear is very urban-chic and is totally streetwear approved! These looks can be seen in music videos and are often worn by celebrities, singers, and rap stars alike.
Frequently Asked Questions
q:

What looks good with this style of footwear?

a:

Skinny or fitted jeans and pants look amazing with these styles. You can also try a fitted pair of leather pants on for size! Tight short skirts look great too, though flowing skirts should be avoided. For tops, try to keep it simple! Don't go for anything fancy because it just won't mesh with the vibe of the sneakers. Plain colors are great!
q:

Are they comfortable?

a:

Sneakers are one of the most comfortable styles of shoe you could own! Undoubtedly, a heel that's modeled after this kind of footwear is going to be far more comforting than any other pair of pumps! What makes them so darn easy to wear and walk in is that wedge-shaped heel that they have. You see, a thin heel doesn't allow for a wide enough platform to step down on, whereas, as wedge does. So you get an easy-to-walk-in and all-around comfortable style of heel with these pairs.
q:

Can I wear them to work?

a:

It really depends on what kind of an environment you work in. If you're working at a professional or office environment then you won't want to wear these. Even though they're considered to be a high heel, they're still styled after a sneaker so the appearance just doesn't fit well with an office space. If you work at a more low-key place then these would be fine.