Best Plastic and Glass Food Storage Containers Reviewed & Rated
last updated:
Sep 23, 2019
Food storage containers are some of the essentials that should be in every kitchen. They come in handy when you want to pack some snacks, a light lunch, for meal prep, and when you have leftovers that you don't want to throw away. However, if you are a foodie, then the best use for your container would be to preserve some seasonal, market-fresh produce.
Regardless of how you plan to utilize your containers, the fact is that they won't be of much use to you if they are of low quality. You'll end up dealing with leaks, and throwing away food because the containers do not have airtight lids.
This buying guide consists of high-quality options that will not lead to such disappointments. They are also made of safe materials and will serve you for the longest time.
In a Hurry? The test winner after 9 hrs of research

Rubbermaid
Why is it better?
BPA free
Leak-proof
Easy to stack
In a
Hurry? Editors choice:

Test Winner: Rubbermaid

5
Researched Sources
12000
Reviews Considered
9
Hours Researching
10
Products Evaluated
Materials
Size
Use
Style
Safety Hazards
By Default
10 Top-Rated Meal Prep Containers





BPA free
Leak-proof
Easy to stack
Lid not microwave friendly
The Rubbermaid food storage containers stand out because their lids have unique features. They snap easily to the containers base and on to other lids as well. Because of this, your cabinets will look more organized and neater than they've ever been. They will provide you with convenient space-saving storage, since you will also be able to lock in all the same-sized containers.
You can use them in your freezer, dishwasher, or microwave. However, you should make sure that the lids are off, if you're planning to microwave some food. Not all the covers are compatible with microwaves. As mentioned earlier, containers of the same size nestle well on top of each other. That's why they'll also come in handy when creating compact and stable storage in your freezer.
The lids close tightly thanks to their rubberized seals, ensuring your food remains fresher for longer. You also won't have to worry about any leaking. This feature makes it possible for people to carry their meals to and from various locations.
Thanks to the value they offer, these products are incredibly popular and easy to find in nearly every department store. The 42-piece set is usually adequate for most families and has a lot more to offer compared to other competing brands.



Stackable
Lockdown lids
Leak-proof
Even though Popit! has been around for a relatively short time, it has sold over a million meal prep containers online. It's evident that the brand's products are successful, without even considering any offline sales. This high figure just goes to show how consumers have bought into their quality.
Not only can you store food using these containers, but also liquids and other stuff in your house, workshop, or office. Their airtight locking lids ensure that delicate ingredients remain fresh for longer, compared to those of other brands. Even though their pricing is on the higher side, you will still have saved a lot of money by not throwing away left overs and other fresh food.
Popit! products don't contain harmful BPA. They are also microwave, fridge, and dishwasher safe. You'll find that they are also easy to clean, since their rubber seal is removable. The only downside is that you can't stack more than one of the products together.
However, when not in use, they seamlessly append into one another, so that you can save on storage space. The brand is also confident in their product and provides users with a 30-day money-back guarantee.



Airtight seal
Modular design
See-through
At first glance, Zeppoli products don't look like typical food storage containers. However, you can store your edibles in several unconventional ways due to their irregular shape, volumes and sizes. They are a consumer favorite because people don't have to jam in their edibles like with other storage products. Besides that, they also have several other impressive features.
They are liquid friendly, meaning you can store fluids without worrying about spillage. The same applies to regular types of food. Additionally, they have rounded corners on the edges making it easy to pour the liquids inside. You can confidently store anything with them thanks to their airtight proprietary technology.
The lid lock mechanism works by expanding the silicone inside to create an airtight seal. This feature ensures that your edibles retain their freshness. The products look somewhat complicated, but they are actually easy to operate. The silicone even detaches, so that you can ensure optimum levels of cleanliness.
The casings are made of BPA free plastic, tested to withstand long-lasting use. They are also drop-resistant to a high degree. Thanks to their modular design and stackability, you'll never have to worry about storage space again. They will also add to the aesthetics in your kitchen, cabinets, or dining table, because of their design, shape, and see-through construction.



Responsive customer care
See-through design
Stackable
Prep Naturals food containers won't leak, warp or melt, since they are freezer and microwave friendly. Their sturdy build also makes them more durable compared to others. Buyers also like the fact that foods like pasta or green curry sauce won't stain the container. Their stain-resistance also adds to their overall aesthetics over time.
The products can withstand extreme temperatures, so plastic won't melt into your soup or food when you place it in high temperatures. Although they have low pricing, their quality is unquestionable. The brand relies heavily on the customer's feedback and is confident in its products. Buyers also get a money-back guarantee.
Aside from storing your salads, snacks, main courses, or fruits, you can also them creatively to store other items like office supplies or hardware items. They are see-through, so you can always monitor how fresh your food stays over time.



Withstands extreme temperatures
2-year warranty
Opaque
What makes the Pyrex Meal Prep set stand out is that they have glass bases. That is why they also have unique properties. You will be able to place them in a pre-heated oven, unlike plastic, which would melt away. They are also a consumer favorite because they are easy to clean. If you've owned plastic variants before, you're aware that they tend to hold on to grime.
Glass is non-porous, and will not absorb food odors, stains, or flavors. Additionally, you will find it easy to see the contents clearly. The best thing about these products is that they even come with a 2-year warranty on any defects.
The lids are BPA free and airtight, ensuring your food remains fresher for longer. You can also stack one Pyrex Meal Prep on top of another to save on storage space when in use. Pyrex glass can also withstand cold temperatures, providing excellent storage for frozen food items.



Different color designs
Stain-proof
Different shapes
You can use these containers for several applications. They are also dishwasher safe and easy to clean. They are stain proof and odor-free, thanks to the limestone, soda ash and silica materials used for the base.
The BPA free plastic lid latches easily onto the bottom, to create a sterile environment for your foods. The first-class cover is extremely airtight. Each container has four latch lids, which snap in place, as the silicon gasket guarantees zero leaks. Air will also not pass through.
The top lids also interlock with other products' bases. That is why people have an effortless time when stacking one glass lock of similar size to another. They will be well-balanced so you won't have to worry about them falling over.
You have the option of getting a set with a blue or colorless cap. The sets come with round, square, and rectangle pieces, to meet most of your food storage needs.



Unique design
Responsive manufacturer
Leak resistant
Manufacturing defects noted
With the OXO Good Grips set, your kitchen will be organized, your food will retain their freshness. The containers are ideal because they are stackable, space-efficient, and airtight. Their most outstanding feature is their lids, which have pop-up buttons that also serve as handles.
They come in unique shapes which some people describe as revolutionary. The calibration is tailor-made to fit contents that other products couldn't in the past. They also have curved corners on the edges of the base for easy pouring.
For easier cleaning, the lid also pops up from the BPA free plastic lid. The OXO Good Grips set is highly versatile so you can use them to store other things, especially novelty items.



Efficient locking mechanism
Split design
Freezer safe
With the split compartment design, the Sistema Klip It set offers a refreshing way on how to store and travel with snacks like crackers and cheese. Whereas other containers would have you carry your food separately, Klip It offers a neater way that's even more presentable.
The containers are subdivided into two compartments. They also have modular shapes, which you can stack on top of others for better organization. Their lids have easy locking clips and seals to keep your food fresh for a long duration of time. The locking mechanism also looks unique and functions very well.
The plastic used contains no BPA or phthalate. So you can trust that they are safe enough for you and your entire family. These products are available in different sizes and quantities. You can opt to buy a single, twin, or set of 3, based on your needs.
9

. Evolutionize Meal Prep



Money-back guarantee
Informative e-book provided
FDA/CFIA approved
Evolutionize is a brand that not only focuses on food preservation, but on its consumers as well. The brand stands out because of its certifications, making it a top company across Canada, and the United States. The Evolutionize products are made using CFIA and FDA approved materials, which are also environmentally sustainable.
You can use these containers in a freezer, microwave, and dishwasher. The lid shuts tightly, ensuring no leakage. You can get them in a 7-pack, 14-pack, and 21-pack set. They are also available in single and double compartment variations.
Evolutionize also has a vibrant online community of users who share tips on how to use these products efficiently. They are also quite popular and come up in discussions regarding weight loss. It makes sense when you consider that portion management is important for weight loss.



Award-winning design
Multiple size options
easy to open/close
"Imitated, but never replicated" is the Komax company slogan. This mantra is true, since competitors are yet to catch up to the South Korean manufacturer. The brand was among the first, to have the four-sided locking lid on its containers, and even won the "Red Dot Design Award" in 2004 because of it.
The Komax products have become so successful in recent years. However, their popularity has led to the rise of counterfeits, seeking to profit of off their success. Even if the imitations might cost half the original price, they won't offer even an eighth of the value that you could get from the real thing.
The manufacturer claims that you can open and close their lid more than 3 million times, and the Biokips will still have peak performance. Not only is this set durable, it is also FDA approved and has non-slip lids.
Criteria Used for Evaluation


Materials
Small doses of materials leach from containers.
The type of material used is crucial as it could help to avoid health issues. Food containers can either be of stainless steel, plant-based, glass, or plastic. Additionally, there are several types of plastic used in the manufacturing of these vessels. The types of plastic included are;
Polyethylene terephthalate; canteens made from it can only be used once and are challenging to wash.
High-density polyethylene or HDPE is also used to make plastic containers. It is one of the most common types of plastic that makes these pails because it is easy to maintain.
Polyvinyl chloride; or PVC is another component used in manufacturing food storage canteens. This material can be an option to look into, depending on the type you decide to go for, and how you plan to use it.
Low-density polyethylene; is also used in making these vessels. It is mostly found in the making of food wrap film and wrapping paper.
Polypropylene; better known as PP is almost similar to low-density plastic but better. It is suitable also for making plastic bottles and has low toxicity.
Polystyrene, just like polyethylene terephthalate, is a type of plastic. It is suitable for single use only. Additionally, it might have health risks. In high temperatures, its toxic substances can soak in the food.
Type 7 plastic; is considered the safest and best option of material to choose when picking a food container. Also, it has no health risks.
Once you decide on the type of container that suits your needs, you can check on the plastic used to help you get the most out of your vessel. Stainless steel is also another type of material that makes excellent storage utensils, like insulated water bottles. Additionally, it is made to be tamper proof. In some cases, the metal is protected with nitrogen, enamel, or galvanized frames for storing purposes.
If you are into recycling, there are eco-friendly options available. There are containers made of bamboo and plant fiber. They are made from quick-growing bamboo or leftover plant fibers. Additionally, they are light, easy to carry, heat friendly, and doesn't involve chemicals in the manufacturing process.
Paper containers are also very convenient. They can store both hot and cold food. In addition, it is biodegradable and compostable.
Glass and ceramic containers are very durable. Compared to other materials used in making food storage boxes, they are heavy. Glass material is easily recyclable, unlike ceramic though overtime ceramic is eco-friendly.
Acrylic containers are also available in the market. They are durable and come in a variety of shapes and sizes too. Depending on your choice, they come with either a metal or a plastic lid.
Clear polycarbonate containers are also very popular in the market. They are very durable and shatterproof. Their transparent design makes it easy to track the food or product that is inside it. They can withstand extreme temperatures making them useful for hot or cold storage. They can also resist the oils from the food stored inside them and still remain clear after consistent usage.
Translucent polypropylene containers are budget-friendly. They are perfect for storing cold food items. In addition, they are BPA free, and it works well in hot temperatures.
White polyethylene containers are considerably cheap. They are also BPA free, and their material is stain resistant, chemical resistant, and impact resistant. It works well with dry foods and cold storage.


Size
The capacity today may not be adequate tomorrow.
Before you decide on the type of vessel to settle on, consider the amount of food you want to store. The capacity of the container will also guide you on what to hoard in it. Most people go for bigger containers to store cereals.
The storage space is also a significant factor to consider before settling on a storage vial. For small spaces, long rectangular storage containers can be wedged into spaces. Round storage beakers can be stacked on top of each other, saving space. Buying storage containers in sets of different sizes will also give you a range of options to choose from.
For bulk shoppers, there are bigger sizes that have wheels for effortless storage and mobility. Smaller sizes are also available for people who like storing herbs and spices in the form of small glass bottles. It is important to remember that spices lose their potency, buy a sizeable amount that won't go flat before you get to use it.
Round food storage containers offer air circulation and better cooling time. Square food storage containers provide more volume in a small space. Rectangular containers are the best option to go for, with a limited amount of space.


Use
Find what is practical to your needs.
Getting the right container for your needs will be straightforward after you have decided on what you want to use it for. Glass food storage boxes make the best option. You can use it in the fridge, freezer and the microwave with leftover food. The glass will not break, and they have a tight seal to avoid leakage, keeping your shelves neat without spillage.
Another advantage they have is that no matter how many times you use them, they are not discolored. In addition, you can use them as serving dishes depending on the size. The main disadvantage they have is that they are heavy, which makes it difficult to carry lunch or snacks with.
For carrying food to work or packing lunch for the children, plastic containers come in handy. They are lightweight, making them the best for this use. Plastic food boxes are suitable for transporting food, and some have a lid designed to carry small containers of sauce.
There are smaller sizes of stainless steel containers that can also be used to carry food around. Depending on the model, they come with a silicone lid that makes it easy for children to open. It is light and can be used in an oven to warm food.
If you want to use your food storage container for food that is highly perishable, it is essential to choose a clear glass container. It will help you track the foodstuff for signs of decay quickly by looking through it, without having to open the lid, maintaining its airtightness.
A graduated food container will be useful for storing oils. The measurements will help to monitor the volume as it decreases when you continue to use it. Remember to go for a container that will make it easy to transport the oil from one bottle to another.
The bigger kitchen containers have more than one use, and they are so versatile that some people use them for archiving files at home. For people who work at home with a lot of paperwork, they make a filing system for documents. You also save a lot of space because they are stackable.
For home use, glass storage containers should be your first choice. They are perfect for storing food that stains or smells since it does not have absorption capabilities. You can use them in an oven too.
Some containers are suitable for storing soups, smoothies, and juices, even as you go out. They have a leak-proof lid that keeps your food inside, ensuring everything is neat. The easy-pour tops make it easy to serve without making a mess. Their shape makes it challenging to store other forms of food because they are thin and tall.


Style
Consider how things work and look.
Food storage containers come in many different styles. The different styles and modifications have been designed for particular uses. Manufacturers have come up with unique designs to make them useful in our kitchens.
Some containers have trays that are inserted on the side to offer freshness. Others have a drain like a piece that allows water to drain to the bottom, not allowing food like lettuce to drown in water and get spoilt. Trays enable the food to stay edible, and they are easy to clean.
Lids of other containers may come attached to the vessel itself. People who don't want to lose the tops prefer this design. Containers of this style are easy to seal or close tightly. With this design, you don't even have to worry about mixing the lids with other vessels.
Some containers come with an open top that is suitable for storing fruits and vegetables. The food is easy to pick, especially for a busy chef in the kitchen, without having to open a lid. This design saves you time as you reach out for ingredients while cooking.
Depending on your choice or style of preference, you can pick containers that have different types of handles. Some vessels have handles on the side or at the top of the lid. Others may have handles on both sides of the container.


Safety Hazards
Poor quality plastic containers can have devastating effects on your health. They cannot withstand extreme heat, and they end up releasing harmful toxins in our food. It is advisable to use glass food boxes in microwaves. One advantage plastic containers have is they don't break into sharp little pieces when they fall.
Avoid plastic if you feel that they will give you a hard time to clean them. Bacteria and mold can form on the surface of your container if not properly kept. Make your decision on a health basis: consider how you will be able to maintain the dish efficiently.
Cleaning glass is easy, and there are no health risks involved. It can be used with almost every kitchen appliance from microwaves to freezers. Besides, they don't have any toxic substances involved during manufacturing. Additionally, they can be washed in higher temperatures inside a dishwasher.
If you worry about having glass in your kitchen that may fall and break, leading to injuries, you can go for a tampered glass container that does not break into little pieces. They are a bit pricey but offer higher safety levels. Another safer option is acrylic containers, which are shatterproof.
Stainless steel containers are also very safe. They do not break when they fall, reducing the risk of injuries. However, it should be noted that they should never be used inside a microwave.
Expert Interviews & Opinions
Most Important Criteria
(According to our experts opinion)
Experts Opinion
Editors Opinion
Users Opinion
By Default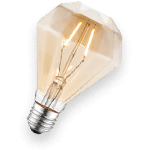 Your health matters.
As you choose the best storage container, choose one that can be easily maintained. An easily wash vial will keep your food safe. There are storage vessels that are dishwasher friendly, improving the hygiene of the container. It is essential to go for reputable brands to ensure you get a quality product.
The materials used should be safe without toxins. Check for labels or warning signs on the container. Note that not every vial is microwave friendly, and extreme heat makes them mix harmful substances with your food. Always remember to avoid those that can have disease-causing bacteria.
Always go for durability.
Glass and ceramic food containers are expensive but last longer compared to the others. They are microwave friendly and give you a comfortable time washing, even with dishwashers. Some plastic food vessels are also durable, depending on the type of plastic used to manufacture.
Tampered glass containers offer the best longevity. They are five times stronger than usual glass wear and can be used straight to the microwave from the freezer. Steel food vessels are a great option to invest in also. Don't go for cheap options that will end up being expensive in the long run.
Other Factors to Consider


Bottom Line
Storage food containers are handy to have in the house. If you are not sure of what type of storage vial to go for, consult before purchasing. The product to be stored should be able to last in your choice of vessel and still be edible.
Keep in mind that not all vials are safe to use in a microwave or extreme heat. Use each vessel as the instructions recommend. The breakable containers should be well stored to avoid accidents in a case where it drops. Ensure that you are safe in the kitchen, by wearing appropriate kitchen gear. The type of lid is also an essential factor to consider before purchasing.
Frequently Asked Questions
q:

How do I keep my meal prep container clean?

a:

You can use a sponge or cloth with hot soapy water. After that, rinse with clean water then use a dry towel. Leave it out to air-dry without the lid to prevent stale air from being trapped inside. If your food storage box is dishwasher safe, then you don't have to worry if you own one.

Always wash the food storage boxes before use immediately after purchase. Additionally, you can spray the container with a coat of non-stick oil to avoid food sticking to it. Doing this will make it easier to clean. Additionally, baking soda can remove the stains if they have occurred.
q:

What should I do if my container gets moldy?

a:

Plastic food vials are known for getting moldy. It happens when food particles are left inside for a long time without cleaning. Molds are toxic, and it is safer to disinfect your dish before using. Thoroughly wash and rinse in clean water using bleach that is not scented.

Before storing your food storage container, clear out any food particles that may still be inside and ensure that it is completely dry.
q:

Are plastic food storage containers recyclable?

a:

Yes and no, it all depends on the type of plastic it is made from. Check whether there is a plastic reference code printed at the bottom. If you cannot read the encryptions, you can consult at the store during the time of purchase.

Those that are not recyclable should be disposed of correctly. In addition, you can reuse it in the house for other decorative purposes or around the house. It is not necessary to throw them out into the environment. Be creative and make useful art.
q:

Are containers airtight?

a:

Some are airtight, while others are not. A fully sealed food storage vial will keep your food fresh. Not everyone can tell between an airtight food storage box and one that is not: it is advisable to consult before buying.

Additionally, you can check the type of lock mechanism used on the lid. The firmer the top, the higher the chances of it being airtight. A sealed cover will also work well or a clip-and-lock mechanism.
q:

Are all plastic food storage vessels dishwasher-safe?

a:

The simple answer is NO. Those that are safe to use in a dishwasher have a label to show that they are dishwasher compatible. The label resembles a plate or glass with a drop of water above it.

Precautionary measures can be taken if you are not sure with your food box being compatible. Place it on the top shelf of the machine. Depending on your model, keep it away from extreme heat. High temperatures can lead to your container (if it contains BPA), to release dangerous chemicals to other utensils.
q:

Are plastic food storage containers microwave safe?

a:

Non-BPA-free plastics should not be placed in microwaves. BPA containing food boxes can lead to unhealthy chemical substances leaching into your food. Containers that are safe to use in a microwave have a symbol on the bottom to show that they are microwave useable.

The safe to use in microwave food storage boxes have been specially designed to withstand extreme heat. They can withstand warping and melting. Using glass containers will always be a better option compared to plastic.
q:

How do I avoid my food storage container from smelling?

a:

If you are attributing to the new container smell, then you can easily wash it to get rid of it. The odor may be from manufacturing processes: it is harmless and won't ruin your food. The smell disappears with time.

When a smell has started to occur after using, it could be because of covering the food box before it is completely dry. Another reason could be, you stored food that has a strong smell, and the plastic absorbed it. Using the cleaning methods shown above can clear the odor. It is imperative to keep the food storage container dry every time to avoid smells.