Best Knee Pillows For Sleeping Reviewed
last updated:
Jun 17, 2019
A good night's sleep is one of the best things you can do for your health and energy. But even so, many of us struggle to sleep well. And some of us wake up feeling achy and even more fatigued. That is where having the best knee pillow possible helps you sleep better.
They provide the ideal alignment for our spines. These products improve circulation, reduce pain, and increase sleeping comfort. Some of them even help open your airway for better breathing. Users are often shocked at how much better sleep they get after using one of these.
Most of us don't even realize how poor alignment is affecting our sleep. Users often say that it takes a couple of nights to notice the effects. After you start sleeping better, you will notice improvement each night.
In a Hurry? The test winner after 17 hrs of research

ComfiLife Orthopedic
Why is it better?
High-density core
Breathable fabric
Cover is soft
Easy to clean
100% memory foam
In a
Hurry? Editors choice:

Test Winner: ComfiLife Orthopedic

15
Researched Sources
12k
Reviews Considered
17
Hours Researching
12
Products Evaluated
Versatility
Advanced Features
Breathability
Comfort
Style
By Default
Best Knee Pillows to Relieve Knee and Back Pain at Night



High-density core
Breathable fabric
Cover is soft
Easy to clean
100% memory foam
ComfiLife is great for all different sleeping positions. You can use it between your knees, calves, or thighs. Another thing you can do is to put it under your arm to prop you up when reading a book. If you are sleeping on your back and need to elevate one leg, this is a great way.
The ComfiLife is made out of 100% memory foam. It is very dense at the core for extra support. But the outside cover is extra soft for added comfort. The cover can be taken off and put in the washing machine for cleaning.
To take off the cover, you simply have to unzip it. The cover is breathable so it will not make you feel too hot at night, which impedes good sleep. ComfiLife is shaped to fit the contours of the body. It has an ergonomic design, and it never loses its shape.
Not only does the product help with hip and joint pain, but it also keeps your knees from touching. It is great for sciatica, pregnancy, injury recovery, and overall more restful sleep. The orthopedic knee pillow works by aligning your spine and giving you better sleep posture. Users thought the product was just the right size for optimal support.
Some users were annoyed by this knee pillow's tag which is located on the outside of the cover. You could cut the tag off if you wanted, but that might also leave a scratchy bit of paper behind. This might be a small issue, but it is somewhat poor design. The tag would have been better placed inside the product's cover.
Users report that the product stays in place even when you roll over in bed. ComfiLife claims that using this helps relieve stress and give you more energy. The design also comes with a 100% money-back guarantee.



Pure memory foam
Removable strap
Bonus earplugs
Lifetime replacement guarantee
No bad smell
This knee pillow from Everlasting Comfort comes with two pairs of memory foam earplugs. They come in a travel case and have a noise reduction rating of 33
The memory foam used in this knee pillow for sleeping is pure and has no additives. Users mention the fact that it does not have a bad smell like some memory foam products do. A removable strap allows you to keep the knee pillow in place when rolling over. One detractor of the strap is that it is attached by velcro and so is very loud.
Even though the strap is loud if you remove it, it still is a great feature to have. It ensures that the orthopedic knee pillow will stay in place and will not wake you up in the night. Users say that the strap is very soft and comfortable, and it does not keep you awake. The strap is also adjustable so you can get it as tight or as loose as is comfortable.
The brand promises to replace the product for free if it wears out. This guarantee is good for life. The thickness of the product provides ideal spacing for good back health. On the cover, the zipper is tucked away so that it does not poke you.



For side sleepers
Free travel bag
Reactive to temperature
Hypoallergenic
Firm
Cushy Form is specifically designed for those who sleep on their sides. Whereas many products can be used for several sleeping positions, Cushy form is specific. It is best used for those who sleep for the most part on their sides.
This knee pillow for sleeping comes with an added travel bag that can also be used for storage. When the environment is cold, the orthopedic pillow stiffens. It gets softer when it is in a warm environment. Throughout the night, it also reacts to the heat from your body. It gets softer throughout the night as it warms up.
The brand claims that the item even helps relieve headaches, migraines, and arthritis. One recommendation is that you can place the product beneath, above, or between your knees. It is best to try each position and see which is most comfortable for you.
Users say that Cushy Form knee pillow is firmer than many other models. While some users thought the product was too big, others thought it was too small. Whether or not it will be the right size probably depends on how tall you are.
One great thing is that this orthopedic knee pillow is hypoallergenic. But a complaint users have had is that the cover has pilling after being washed. Most say that even though it does not have a strap, the Cushy Form stays in place.



Soft velvety fabric
Relieves muscle cramps
Does not irritate
Carrying case
Large size
Abco Tech claims that their orthopedic knee pillow for between legs can help relieve muscle cramps. The cover is very soft and feels like velvet to the touch. It does not irritate users' skin.
Like the Cushy Form, Abco Tech also comes with a carrying case. However, the Abco Tech's carrying case is not quite as nice as the Cushy Form. The Abco Tech has somewhat bigger dimensions than other models. Users usually report that the Abco Tech is just the right size.
One potential problem is that the Abco Tech might smell bad at first. Some users said the smell was very strong and airing it out did not fix it. If you wash it and air it out at least once before using it, this might help. Some users have also said the zipper breaks after a while. When that happens, the cover will not completely enclose the memory foam.
Another great thing about the Abco Tech is that you can use it as a maternity pillow. It is the right size and shape that you can lay a baby on it, supervised of course. Users say that the cover is resistant to pilling even after being washed in a machine.



Extended length
Thick cover
Unique shape
Odorless
Supports lower leg
The cover of the Cush Comfort is thick and plush. It resembles fur, but it is not made from animal fur and is instead synthetic. The extra thickness of the cover makes it softer and much more comfortable.
The extended length of the Cush Comfort means that it supports your whole leg. It does not just support your knees, but also your ankles. This orthopedic knee pillow is odorless. Cush Comfort calls the design the "wave contour." Its unique shape provides optimum leg and spine alignment.
Users have reported that since the product is so big, it has a tendency to fall to the floor. And it, unfortunately, does not have a strap to prevent this from happening. Some have also said that the pillow for sleeping tends to warm up by absorbing body heat. But some liked this because >it kept them warm.
The size and shape of the Cush Comfort usually do help it to stay in place. It also prevents pain from forming in other parts of your leg. Other types of products can relieve one pain only to create a new one. The fabric is designed like a miniature quilt and it is removable.
The makers say that they design these orthopedic knee pillows for sleeping with their moms in mind. They strive to make high quality and responsible products that are good for everyone. Another great thing about this particular model is that it reduces snoring and keeps airways open.



Small size
Just right firmness
Smooth texture
Resists staining
Water resistant
Susceptible to bad pilling
If you are looking for a smaller pillow then the Ziraki might be a great option for you. Maybe this is what you find most comfortable, or maybe this is what works best for your height. The Ziraki is smaller in size than many orthopedic knee pillow. Both the dimensions and the thickness at the curve are smaller.
One thing that users consistently report about the Ziraki is that it is just the right firmness. While some products out there are either too squishy or too firm, the Ziraki strikes a balance. The cover has a smooth texture made from polyester that users say is comfortable and not irritating.
Even though it is well-designed, the cover might have some potential defects. For one, some users report that it is extremely susceptible to pilling. Some users have thrown it into the washing machine only to have it come out looking worn out.
Despite these downsides, there are still some great things to love about the Ziraki. For one example, it is somewhat water resistant which means it will not be affected by sweat. This also means that it is resistant to staining. Users have said that they were impressed with the product's ability to remain clean and not be discolored.
The orthopedic knee pillow might seem extremely firm when you first take it out of the box. But it is probably just cold. Once it warms up, it will soften a bit, while still remaining firm enough for the right amount of support.



Medically optimal height
Two layers
Organic cotton
Multi-purpose
Stable shape
At 4.5 inches tall at the highest point, the Half Moon is the optimal height. It provides the ideal spacing and support for your knees.
There are several possible uses for the Cushy Form Half Moon. You can use it just like a regular knee pillow. Or you can put it under both legs as a leg elevator. Putting it under your ankles will elevate your feet for better circulation. Some users even like using as a neck support pillow.
When you first pull this product out of the packaging there might be a temporary downside. Users say that it comes highly compressed and takes up to three days to fully decompress. Tossing it in the dryer for a bit might help speed up the process.
The Half Moon is actually made out of two layers. Memory foam makes up the top layer. Extra firm and durable foam make up the bottom layer. The organic cotton cover is very soft and breathable.
One great thing about the design of this knee pillow is that it will not roll. It stays in place and does not have a tendency to roll off the bed.



Easy to maneuver
Lemon scented
Bamboo cover
Stays in place
Easy to clean
The Aeris orthopedic knee pillow is easy to maneuver and shift throughout the night. Unlike big, bulky pillows, the Aeris is small enough to reposition without a hassle.
The great thing about the Aeris is that, while it is easy to maneuver, it also stays in place. Users say that they are able to sleep all night without the product moving or falling off the bed. Durability is another great feature of the Aeris. The cover is actually made out of bamboo. Another great thing about the bamboo is that it is easy to clean.
We have already covered some knee pillows that temporarily have a bad odor. This is a natural by-product of memory foam, unfortunately. But Aeris tries to remedy this by using a special formula. They add a pleasant and light lemon scent to cover up the foam's smell.
Now there is a potential downside you need to be aware of. The zipper sticks out a little and is on the outside of the pillow. This has the potential to scratch your skin or be uncomfortable. It is unfortunate that the zipper was not tucked in more in the design.



Self molding foam
Durable cover
Orthopedic design
High-quality foam
Stays cool
Carex uses self-molding foam. It automatically conforms to your shape. With the right amount of firmness and softness, it holds that shape. Carex provides you with the right amount of comfort and support.
Users say that this knee pillow for sleeping from Carex is on the firmer side. Some did not like this, while others thought it was just right for them. It all depends on your preferences. This is just something to be aware of when purchasing.
As for cleaning, some users have had success putting the pillow itself in the washing machine. The brand might recommend that you only put the cover in the washing machine. But it is still good to know that you can put the pillow in too. It is still a good idea not to put the pillow in the dryer, though.
The durability level of this model is quite high. It has a strong and long-lasting cover. the foam also high quality, premium material. Another great feature is that the product is breathable and stays cool throughout the night.



Cooling gel layer
Reduces inflammation
Mesh cover
Any sleep position
Doesn't lose shape
Cooling property doesn't last
The middle of this knee pillow is actually solid gel. This special gel is firm and does not lose its shape over time as foam does. It can be spot cleaned, but it also comes with a mesh cover to protect it.
The mesh cover is breathable and light, and it allows you to still feel the gel. This specially formulated gel has cooling properties. Users report that it stays very cool throughout the night. If you tend to be cold, this is not the choice for you. But on the other hand, if you usually get too hot, you will like this design.
But here's the possible detractor. Users say that the gel tends to wear out. It might not cool so well as time goes by. On the plus side, the gel helps to reduce inflammation in the joints.
Criteria Used for Evaluation


Versatility
We all love it when a product has several uses. It feels like we are really getting our money's worth that way. For each of these knee pillows, we asked the question, would this work as a regular pillow as well? If not, it was not a big deal because that is not their main purpose anyway. But it was always a bonus when they could be used this way.
We looked at the design of the orthopedic knee pillow to see if it would work as a headrest. Another possible usage we looked at was using it as a neck support. Many of the knee pillows work for either of these things. Their design cradles the head or neck comfortably.
Some of the designs actually advertise themselves as being the ideal item to prop you up for reading. Users also say that they use the knee pillows for this purpose. This is a great way to do a little reading in bed before using the knee pillow during sleep.
Besides these uses, we also looked at the knee pillow's intended uses. We looked to see if it was designed for multiple sleep positions. What we looked for were products that could be used between the knees or the calves, thighs, or ankles. Also, we wanted to find knee pillows for sleeping that could be used to elevate both legs. This is ideal for post-surgery or injury recovery.
The two ways we evaluated versatility were product design and user reviews. We closely examined how the pillow was designed. How firm or soft it was, how big it was, and what shape it was. These factors helped us determine whether or not the product had a versatile design.
User reviews were another big thing. They helped us determine if the product works in actual practice, not just theory. Users reported things like if the product was too small for anything except using it between the knees. They also told us if the pillow was firm enough for supporting the entire leg.
From the users, we learned interesting and nuanced facts about the product's practicality. These users often told stories of how the knee pillow fits into their lifestyles. We thought this was important for understanding how versatile the item was.


Advanced Features
For the most part, these knee pillows are fairly simple. But some of them actually do come with some advanced features. Some have built-in advanced features, while others come with accessories. We decided to include this in our criteria because of the added value it gives to the product.
Some of the pillows are simply a plain foam pillow with a removable cover. Those were the ones that were as basic as they come. They were still good products, but we gave extra points to the more creative designs.
One notable example is number ten on the list. It is infused with gell to keep it even cooler through the night. Another example is number eight on the list. That one has a cover made with bamboo fiber.
Something very practical that gave the pillow extra points was a carrying case. Some of our choices included a case that had a handle. This is a great accessory to have for both storage and for travel. We were somewhat disappointed and surprised that this was not a feature of every single product.
Finally, we kept an eye out for knee pillows that included extra goodies. For example, number two on the list which includes memory foam earplugs. That was a good thing to include since it is related to the same purpose as the knee pillow. Both of these items, like leg splints, are used for sleep.
Perhaps all you want is a simple pillow with no extra features. We included plenty of those. But we certainly wanted to include some with extra features. We found that these kinds of things increased user ratings.


Breathability
When researching, we learned that breathability was a major issue with poor quality products. The orthopedic knee pillows we chose have good quality fabrics for better breathability. All of our choices have some type of foam for the pillow. But they also come with a cover, and that is what provides the breathability.
Breathability is so important because it is directly related to comfort. Without it, you will be in for a long, sleepless night. All of these products tend to absorb body heat and warm up through the night. Light fabrics are best for the covers because these allow air to cool them off. The fabrics need to be sweat-wicking, as well.
The covers were often made out of cotton. Cotton is a great choice because it is soft, breathable, and sweat-wicking. It is durable, as well. One choice was bamboo which resists odors. Bamboo is also a highly breathable material.
On a side note, we thought it was very important for the covers to be washable. Every single one of our choices has a removable and machine washable cover. This is great for convenience. But it is also the only way to really keep the pillow clean. This is because the foam can't usually safely be washed.
We also wanted to make sure that washing the cover would not damage its breathability. Most of our choices are good at avoiding pilling or damage to the fabric.
Since these knee pillows for sleeping are often used under covers, they need to be extremely breathable. They need to be able to compensate for being in a closed environment. Breathability helps them stay cool which helps you stay cool.
This is important because our bodies have less of an ability to regulate temperature when asleep. Furthermore, we need to stay cool in order to get good restful sleep. Being too hot is one of the biggest obstacles to falling asleep and staying asleep.


Comfort
Comfort was probably the single biggest factor we took into consideration. After all, comfort is the whole point of these products. They are supposed to help you get a better night's sleep, not hinder it. There were several things that we looked at related to comfort.
One factor we examined was material type. This included the material of both the cover and the pillow itself. As for the cover, we wanted to make sure that it was not itchy. We looked at what type of fabric was used to make sure it was soft. User reviews were also helpful in telling us how comfortable the cover was.
It turns out that cotton is generally the most widely used fabric choice, and for good reason. Cotton is soft and breathable, as well as durable. It is also easy to clean. Other knee pillows used a blend of materials. Some used polyester, which is also a good choice since it is smooth.
The fabrics of the knee pillows we chose were generally hypoallergenic. This was important to us because we realize that many people have sensitive skin. Choosing fabrics that are non-irritating was very important to us.
To avoid being irritating, there were a few things that were important for the fabrics. First, they needed to be hypoallergenic, as we mentioned before. Second, they needed to be smooth and soft to the touch. And finally, third, they needed to be durable so they would not create pilling.
Pilling is such a problem because it makes the fabric very rough. It is also a sign of the fabric wearing out. The next thing to happen might be holes in the cover. This is why durability is so closely tied to comfort.
Users were a big help in telling us if the cover was smooth and soft. They also let us know if the cover had a tendency to wear out or to pill. We were able to learn about any potential issues with these kinds of products. And then we were able to keep a sharp eye out for those problems.
As for the comfort of the pillow itself, we looked at material, size, and firmness. For the great majority of designs, the material was memory foam. Some memory foam is better quality than other memory foam. So we looked for knee pillows that used the highest grade foam.
The size of the knee pillow determines not only how versatile it is, but also how comfortable. But this will also be different for different people of varying heights. That is why we included a range of sizes and did not determine an "ideal" size product.
Firmness was another big issue. The products need to be soft, but not too soft or they will sink too much. This defeats the purpose of the orthopedic knee pillow. Users tend to like a compromise. Not too firm and not too soft. That is what we aimed for when choosing the items on our list.
However, we did learn that some users do have a preference for an extra firm pillow. Not very many wanted an extra soft pillow, but a few did. So we did include a few that were on the edges of the normal preference range.
We certainly took into account individual preferences. The product's firmness was often something we counted as a pro. What one users thought of as too firm, another thought of as just right. We decided to just report the facts and let you decide what is right for you.
Another thing to keep in mind about firmness is that these items often soften as they warm up. So what you get out of the box is going to be firmer than when you use it.
One final factor to mention: zippers. The covers can be removed by unzipping them. But that can create a problem if not well designed. Some zippers have a tendency to stick out and can dig into your skin. We tried to avoid those kinds of zippers as much as possible.


Style
By far, the most common style is shaped like an hourglass when you stand it on end. This design cradles both of your legs. It is semi-versatile. You can at least use it for different parts of your legs. Some use it for leaning on while reading. But this design can't be used to raise both legs.
Another less common design is the half moon shape. This lays flat and will not roll. That is one of its best benefits. Another benefit is that you can use it to elevate both legs. This is ideal for those recovering from surgery or injury.
A final design is the wedge shape. It is usually larger in size than other styles and is very versatile. All of the designs we have discussed are good. Some users find that one works best for them or is more comfortable.
All three designs seem to work equally well for use during pregnancy. Some designs are better than others for injury. All three are good for spinal alignment. Which one is most comfortable all depends on your preference.
We learned that the hourglass design is best for side sleepers. It is not ideal for back sleepers. But the half moon is good for either side sleepers or back sleepers. The wedge is a little better for side sleepers. But it can work for back sleepers, as well.
Expert Interviews & Opinions
Most Important Criteria
(According to our experts opinion)
Experts Opinion
Editors Opinion
Users Opinion
By Default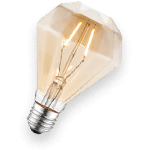 If the Pillow Falls Off
If your choice does not come with a strap to hold it in place, it might fall off the bed. Or it might simply not stay between your knees where you want it. If this happens, you can easily make your own strap.
To do this, simply purchase some stick-on velcro. Stick a piece of velcro on each end of the pillow. Then, stick the corresponding velcro to the two ends of a fabric strap. You can use the velcro to attach the strap to the pillow. That's all there is to it!
Washing Instructions
Generally, you can't wash the foam pillows themselves. You can only remove the cover and wash it. But if you really need to wash the pillow, try spot cleaning it. If all else fails, wash it by hand with cold water. Then, let it air dry. Never put it in the dryer.
Other Factors to Consider


Bottom Line
Some users have been so pleased with knee pillows that they call them life-changing. It is true, there's nothing like getting a good night sleep. Your health, energy, and even happiness will improve.
The benefits of these products are many. They align your body which prevents you from waking up stiff and achy. We have examined a lot of information about what makes these products great. We hope you have found what you need to make a decision and start sleeping better.
Frequently Asked Questions
q:

Can you use knee pillows like regular pillows?

a:

Certainly. Some designs might not be as comfortable as others, but it never hurts to give it a try.
q:

Do these help with Restless Leg Syndrome?

a:

Yes. Many users say that these pillows are excellent for this. They cradle your legs and provide the stability that helps reduce pain. Some customers also use compression sleeves to reduce symptoms of Restless Leg Syndrome
q:

What are the benefits of bamboo fabric?

a:

One of its best benefits is that it repels odor very well. Another is that it resists bacterial. It is highly durable and very cool to the touch.
q:

Will the foam lose its shape?

a:

Eventually, it will wear out. We tried to choose products that have the most durability. Many users say that theirs last around eight years before needing to be replaced.