Best Shoes For Your Company Debut Reviewed
last updated
Feb 07, 2019
Job interviews can be stressful for anyone! Knowing how to best present yourself in the eyes of a potential employer can be nerve-wracking at best and is often a huge barrier between landing yourself the perfect position. One way to make a solid first impression is by looking your best and rocking a pair of professional and stylish looking designs. We've thoroughly researched to bring you this guide to the top ten choices that will help you to steal the stage and leave a lasting impression with any boss-to-be!
This is the best product on our list that is currently in stock:

Dr Scholl's Frankie
Why is it better?
Memory Foam Footbed
Minimal Front Detailing
Slip-On
Non-Slip Sole
In a
Hurry? Editors choice:

Test Winner: Dr Scholl's Frankie

4
Researched Sources
3452
Reviews Considered
5
Hours Researching
10
Products Evaluated
Style
Materials
Accessories
Comfort
Brand
By Default
Top 10 Picks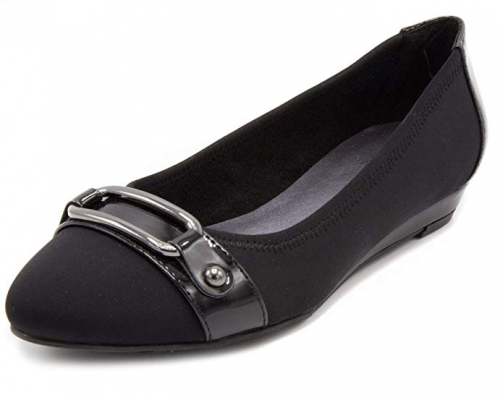 Minimal Accessories
3/4" Heel
Slip-On
Strap Overlay
London Fog's Chelsea is a great choice of footwear for any kind of professional meeting, especially an interview! This pair delivers a smooth finish and discreet hardware that adds just the right amount of pizzazz without over accentuating. A minimal ¾ -inch heel height lets you walk with ease so you won't have to worry about appearing clumsy and gives off a work-ready vibe that employers love.
London Fog is the ultimate in professional attire design! This brand was founded in 1923 and expanded their reach to global popularity over the past 90-plus-years. They're notorious for their business-chic attire that offers superior waterproofing and a snazzy appearance.
 
Chelsea's smooth fabric upper unit and patent leather strap overlay make these slip-on flats work-wear approved. Their comfortable footbed offers extra cushioning to help prevent sore feet, while a non-slip outsole prevents any accidental slips or falls. Choose from four shades including black, navy, and grey, along with a second black variation with a slightly different accent at the front.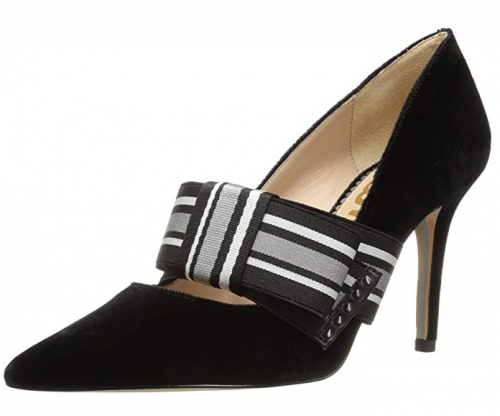 Striped Overlay
Black Velvet
3.5" Heel
Pointed Toe
Sam Edelman's Maeve is a gorgeous pair of heels! Its woven bow accent has a minimalistic silhouette that's perfect for professional meetings and is sure to impress any potential employer. A reasonable 3 ½ -inch heel height makes this pair practical enough for office wear so you won't have to worry about looking too over the top.
Shoe designer Sam Edelman has been around the block and back! Surviving a crippling horse riding accident brought Sam back into the world of designer footwear, just when we thought he was lost forever! This man has sold his inspiring designs to Ralph Lauren, co-founded Kenneth Cole Productions, and so much more! His legend truly speaks wonders to the world of fashion-forward footwear.
 
The Maeve has just the right kind of attitude to wear for a job interview and will showcase your sense of style while maintaining a classic look that employers love. Made with a smooth black velvet leather upper, this pair looks incredible with a pencil skirt or even a sharp pair of dress pants! Just be sure to match the colors carefully because wearing too bold a shade could look tacky with the Maeve's striped overlay.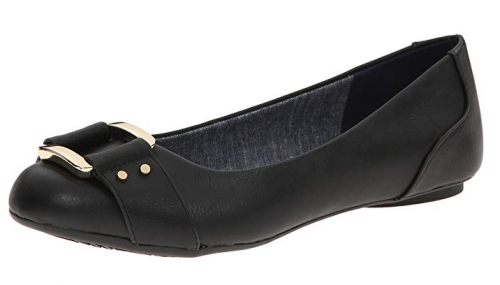 Memory Foam Footbed
Minimal Front Detailing
Slip-On
Non-Slip Sole
Dr. Scholl's Frankie is a super-cute ballet flat that's perfect for wearing to your next big interview! Employers will love its simplistic yet stylish look that speaks wonders for your professional appearance. A low ¼-inch heel makes this pair an easy choice for walking and is an ideal height for office positions or other jobs that may require moving about. You won't have to worry about sore or achy feet because no one knows comfort like Dr. Scholl's and that really shows in this pairs design.
As a young boy, Dr. William Mathias Scholl would borrow his grandfather's tools to help fix locals shoes to earn money. He wanted to learn everything he could about foot care so that he could help to find the cures. During his life, Dr. Scholl developed more than one-thousand foot-care products for people from all across the world. His designs have changed the way society views foot pain in general.
 
The Frankie is a lightweight and airy pair that looks amazing with either a pencil skirt or a pair of tight-legged slacks. A memory foam insole conforms to the shape of your foot and retains that mold for a customized kind of comfort that wearers adore.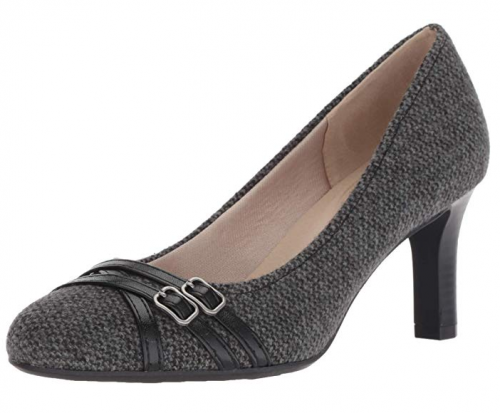 Crisscross Overlays
Buckle Details
Thick Heel
Professional Appearance
The Mickey from LifeStride delivers that classic kind of librarian vibe that's perfect for interviews and yields and ultimately professional style. Choose from one of six colorways including black and white, navy, black, and dark red. These heels will look incredible with a pencil skirt or a pair of dress pants thanks to their discrete front buckles and crisscrossed strap overlay.
Mickie's memory foam insole helps to keep your feet pain-free even after long hours spent on the go! Its flexible outsole is designed to prevent any accidental slips or falls keeping you secure and steady on your feet all throughout the day. This option delivers a professional vibe that potential employers love and is perfect for first impressions.
 
Its 2/3-inch heel is right around the ideal height for interviewing because it's not too high that your stride will be compromised but still adds a little lift to your look. Discreet accessories are the perfect choice for this kind of occasion and the Mickie delivers an ideal kind of subtle beautifying that draws attention in all the right ways. LifeStride is a well-known brand that retails their designer looks for an affordable price, making them a go-to for professional ladies shopping on a budget.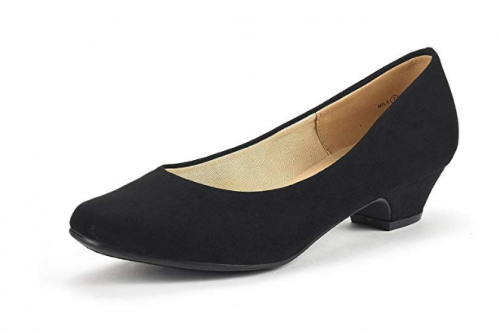 11 Colorways
1.5" Heel
1/4" Platform
Slip-On
Dream Pairs' Mila is a perfectly functional slip-on heel that's perfect for occasions like interviews. It offers a low heel height of 1.5-inches and a classic rounded toe for a minimalist and professional look. It's available in 11 modernized colorways, though black suede, nude, and tan are highly recommended for this sort of occasion.
Mila's latex padded insole provides superior comfort and a lightweight cushion that is ideal for moving about during the day. Its TPR rubber sole offers excellent slip resistance and helps prevent any slips or falls. This pairs' low quarter-inch platform is ideal for easy striding and will impress potential employers with its basic yet appealing design.
 
Made from breathable and lightweight man-made materials, this shoe is a great choice for ladies on the go. Its inspiration comes from the latest runway looks and its quality craftsmanship delivers time-tested results that will outshine the rest.
6

. Meeshine Classic Ballet



Metal Accent
Pointed Toe
Plaid Pattern
Foldable
Meeshine's Classic slip-on flat comes in a gorgeous plaid print and is available both with-or-without discrete frontal hardware. This pair is perfect for interviews thanks to its easy-to-carry design that lets you switch shoes while you're on the go. It can be folded into a small size and even stuffed in your purse for changing between multiple interviews. You'll love the flexible and comforting feel that this option delivers along with its stylish finish that looks good with nearly any outfit.
This option has an elegant and stylish structure along with a nonslip rubber outsole that prevents any accidental slips or falls. Its breathable textile upper unit keeps your feet cool and comfortable while helping to control moisture by wicking excess perspiration away from your skin. This prevents a buildup of sweat in order-causing bacteria for a cool and fresh all day feel.
 
A cushioned footbed helps to prevent sore and achy feet once a day is done, making this an ideal choice for those busy days spent interviewing. Its discrete metal buckle is perfect for interviews because it's not too over the top but still adds a nice amount of flair to the shoes' design. The great thing about this option is that you can choose to purchase it with or without the accent so you can better match it to the rest of your outfit.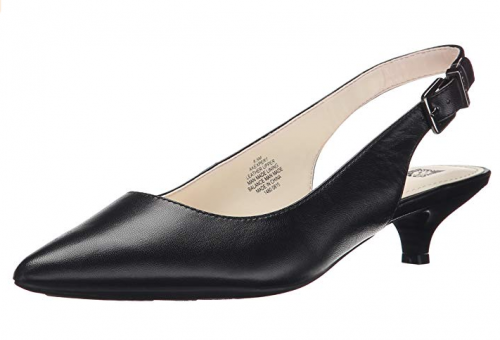 1.75" Heel
Stacked Kitten
Slingback Strap
Buckle Closure
Anne Klein's Expert offers a smart slingback design and is available in two colorways black and New Kenya leather. This pairs sleek silhouette is ideal for wearing to your next interview and will give off a professional vibe that recruiters will love. It's a highly sophisticated lowrise heel that is perfect for moving about with ease while its slingback ankle strap and discrete buckle closure ensure a secure fit and in-style appearance.
The Expert is a simplistic yet gorgeous pair thanks to its pointed toe which adds a feminine touch. This pair is highly flexible and seamlessly adapts to your every movement for all over comfort. It features dual foam layers that provide superior lightweight cushioning and excellent shock absorption to help lessen lower leg and foot fatigue.
 
This cute pairs' stacked kitten heel is a mear 1 3/4-inches so it matches well with the rubber outsole that helps prevent any accidental slips or falls. The slingback is as stylish as it is comforting and is an excellent choice for sophisticated women looking for career advancement.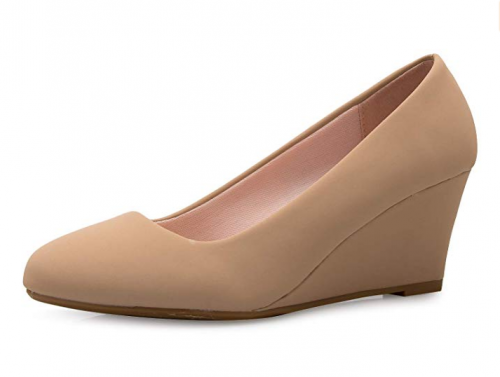 Adjustable Ankle Enclosure
2.5" Heel
Wedge Design
14 Colorways
Olivia K's basic slip-on is a super stunning pair of low-rise wedge heels. Choose from one of 14 colorways including taupe nubuck, black patent, black PU, and more. It's reasonably sized 2.5-inch heel is just the right height for interviewing and professional meetings. This shoe is guaranteed to complement nearly every outfit and adds an updated yet minimalistic look that's perfect for wowing potential employers.
Their easy to slip on design makes for effortless wearability and is perfect for busy ladies on the go. This shoe is very lightweight and offers an adjustable ankle enclosure that provides a one-of-a-kind fit so you can wear this pair all day long without regret. A cushion insole prevents sore and achy feet while its movable outsole allows for solid traction on nearly any surface
 
Wedge heels are the best choice because they're easier to walk in than those with a slender heel. Wedges provide a wider platform to step down on which is more natural and will make your strides less labored. Olivia K is a notoriously good choice of branding when it comes to interviewing attire because this line makes business smart looks that sell for less.



Multiple Colorways
Breathable Materials
iFlex Technologies
100% Textile
Anne Klein's Xaria is the perfect pair of kitten heels to wear for professional occasions like interviews. They're made from 100% breathable textile materials and offer a non-slip sole for secure walking. These are the ideal addition to any working woman's wardrobe and are sure to impress a potential employer with their smooth looks.
Xaria's flexible design lets you wear it all day long without having any foot or leg pain. Its unique iFlex technologies make for the most freely moving pair of heels yet which is perfect for long days spent on the go!
 
Choose from one of four colorways like black/silver, bronze metallic, leopard velvet, or black fabric though you might want to avoid the leopard and bronze choices. These super-cute heels are guaranteed to impress any recruiter and will leave a lasting impression.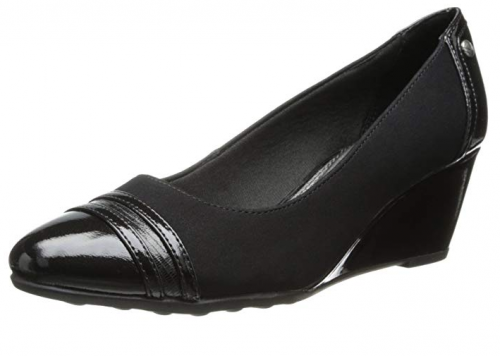 2 1/4" Heel
Wedge Shape
Slip-On
Multiple Material/Color Variations
LifeStrides' Juliana offers a functional 2 ¼-inch wedge heel that's both professional in appearance and functional by design. Its discrete overlays add a unique flair to this all-day looking pair, without appearing too over the top. The Juliana is available in nearly 10 colorways, with several choices of materials too, making it extremely easy to match with nearly any outfit. This pair will look incredibly smart when you're at your interview and is sure to make a great impression.
Juliana's smooth and functional design makes for the perfect shoe to wear at any professional occasion including job interviews. Its LifeStride Soft System provides superior underfoot cushioning that helps to lessen the instance of foot and leg fatigue for all-day comfort and wearability.
 
A flexible sole and low quarter-inch platform make this pair super easy for walking and will ensure that you're able to keep up with the pace. Try wearing this option with a pencil skirt or pair of dress pants for an effortlessly-chic style that's perfect for wowing potential employers.
Criteria Used for Evaluation


Style
The style of footwear you choose to wear to your interview can either help or hurt the impression you make with a potential employer. There are certain looks which are totally inappropriate and some that border on the line of okay and 'no way!' Let's break down the aspects of shoe styles that you should stop to think through before your interview.
High or Low Heel Height?
Heels come in many shapes and sizes, be it thick or thin, tall or short. When it comes time to strut your stuff in front of a potential employer you don't want to walk in wearing a pair of sky-high stilettos because, naturally, this might give them the wrong impression. Wearing a pair that's impractical conveys a message that you may not be the best at making practical decisions and decision making is a huge part of almost any job. Walking in a tall heel can be quite difficult and will almost always slow you down, so the interviewer might see this as a sign that you're not ready to work with a sense of urgency.
 
If you're opting for a heel aim to keep the height under two inches! A kitten heel has a nice low rise and a thicker base making it a smart choice for interviews. Just be sure to avoid stilettos at all costs! You also want to keep the flash to a bare minimum so sequins, rhinestone, and other sparkly details are best left behind. Instead, look for a pair that has a more minimal vibe and one that you've worn before so you're not uncomfortable in them.
Open or Closed Toe?
The cardinal sin of job interviews is wearing an open-toed shoe! That means no sandals whatsoever! In fact, you should never let an employer see your toes because it's unprofessional and in some types of establishments, it's unsanitary! Not to mention it may put you at risk of injury depending on the type of establishment.
Zippers or Buckles?
When it comes to the type of closure, you always want to opt for a minimal style. No flashy and brightly colored zippers if possible, especially if they make noise dangling while you walk. This goes for rhinestones and other crystal embellishments too, less is more when you're headed for a job interview.
What about Flats?
Flats are a great choice for an interview because they're practical and stylish without being too over the top. They also come in a huge assortment of colors and styles so you'll have no problem finding a pair that matches perfectly with your outfit of choice.


Materials
The material your shoes are made from is an important aspect to consider too! That's because some fabrics just aren't appropriate for this kind of occasion. Some are also more comforting than others and the last thing you want while you're presenting yourself is to have sore feet! Leathers are always a smart choice that's both stylish and versatile while always giving that professional appearance you're hoping to achieve. It's also a very breathable material that effectively helps to control excess sweat by pulling moisture away from the skin for a cool and enjoyable environment for your feet.
Suede is another solid choice that comes in a variety of colors and styles. This fabric is very discreet and fashionable while maintaining a good appearance for work-related occasions. You might want to think twice before putting on a pair made from canvas because this material gives off too much of a casual vibe that might be deemed as inappropriate by a potential employer.
Just be sure that the fabrics match well with your outfit and are the right color to blend with the rest of your clothing. Always consider wearing a neutral shade like black, brown, or even tan because these options generally look good with almost any other color and are viewed as being more professional.


Accessories
The upper part of your shoes is the part that will be most visible and needs to be appropriate for the occasion. You want to opt for neutral colors that match well with the rest of your outfit. Black and browns are always a safe bet.
 
The upper should be made from an appropriate material like leather or suede and should not have any overt accessories. Try to look for something that's plain yet stylish in it's design. Sparkles are typically a no-go for interviews and studs or rhinestones are best avoided too. If you're applying for a position in an office environment, look for dress shoes that are appropriate to the setting. Employers also want to see that you're prepared for the position so wearing a shoe that appears function will be a good idea and will help with your overall appearance.
 
Closed-toes are a must for interviewing because anything that exposes your toes does not look work-ready and will be frowned on. Potential employers are tricky, but the main thing to keep in mind is that they're merely searching for someone who is going to perform well and won't end up wasting their time and efforts. Tastefully decorated shoes that have minimal accessories are okay too! Just look for options with a thinly lined overlay or a tasteful bow here or there. It's never a good idea to overdo it when it comes to decorative accessories but rather to keep them to a minimal.


Comfort
Comfort is an important part of your interview shoes because you may end up taking a tour of the office or having to move about to see various areas of where you'll be working. One thing an employer never wants to see if someone who is struggling to walk around the area. This just gives off the impression that you're not ready and able to properly perform.
 
Another thing to consider is that you may have to maneuver up and down stairs at some point during your interview so your shoes should accommodate this. One of the best ways to ensure that you will be comfortable with any physical activity during your interview is by wearing a lower heel height and a pair that offers a non-slip outsole. Rubber is the best choice of sole material because it's waterproof and slip-resistant so you won't have to worry about any accidental slips or falls.
 
Kitten heels are an excellent choice because of their low height and thicker structure that allow for easy movement without having to struggle while you walk. An employer will take notice if you're not equipped to move about the workplace and this can give the impression that you may not be right for the position.
 
You're also going to want to wear a pair that supports your arch in order to prevent foot and leg pain. A well-cushioned footbed will help to lessen the instance of lower limb fatigue and is especially important if you have several interviews in a single day. You also want to avoid any pairs that rub or have a seam which sticks out further than the rest of the shoe. This can lead to friction related blisters that are very painful and can take weeks to fully heal.


Brand
The brand behind the design can be an important aspect because some brands are well recognized by professionals. Names like London Fog, Olivia K, and Anne Klein are well-know as being an excellent choice of office attire.
 
There is also a difference in price with certain designers. These prices usually fall into three categories: cheap, reasonable, and high-end. High-end designs will be from brands like Louboutin, Jimmy Choo, and so on. While cheap labels will usually be lesser known and will often make less than quality designs.
 
Most of the time, sticking to a reasonably priced mid-range pair is the best option. These brands make their items using quality craftsmanship and careful attention to details which results in a better appearance. Brands like Meeshine and LifeStride are notorious for their high-end looks that retail for a fraction of the cost which is why professional women flock to these labels.
Expert Interviews & Opinions
Most Important Criteria
(According to our experts opinion)
Experts Opinion
Editors Opinion
Users Opinion
By Default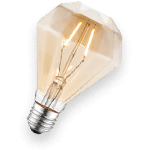 Surveying Social Media
Don't be surprised if a recruiter scrolls through your public profile!
In fact, 93% say they're likely to peek at a candidate's social media behavior.
Make Your Introductions Count
Despite the fact that most people think it's unfair to judge someone
who you've just met, the truth is that most interviewers will have made a decision
within the first few minutes of meeting with you.
Other Factors to Consider


Bottom Line
When it comes to looking good for your interview, the style of shoes you choose to wear can have a huge impact on the impression that you make. It doesn't matter what kind of job you're applying for, you're always going to want to look professional during an interview because this will give you an advantage over the competition. Wearing shoes that match well with your outfit and aren't too over-the-top or flashy is an excellently way to appear ready for the job you're applying for.
Looking the part is a big aspect that potential employers take into consideration. If you show up for an interview and a pair of sky-high stilettos it's not going to look like you're ready and willing to work at any given moment. Whereas, if you choose to show up in a pair of stylish flats you will be able to jump in the game and take on whatever may come your way. This is the kind of things employers take notice of.
A sharply dressed applicant will always be considered over someone who dressed inappropriately which is why you're always best to stick with neutral colors that will blend well with almost any outfit. Browns, blacks, and grays are a safe choice, but just be sure to keep any accessories or detailing to a bare minimum so you don't draw too much attention to your feet.
Another thing that important to keep in mind is that you're always going to want to wear closed toe shoes because an open toe will be frowned upon. In some types of establishments, sandals aren't allowed period, for sanitary reasons, while in an office environment they're viewed as unprofessional.
Flats, kitten heels, and other low-rise designs are an excellent choice because they are easy to walk in and professional looking. Just be sure that you're choosing a pair because it's comfortable as well as stylish, which is especially important if you have several interviews on the same day.
Frequently Asked Questions
q:

Which styles are a good choice for an interview when the position requires a lot of standing?

a:

Despite the physically demanding requirements of the position, you'll still want to look professional for your interview. With that said, you'll also want to convey that you would be well-suited to the position which means you should opt for a pair that's fashionable yet also visibly comfortable. Opting for a brand that's well-known for their foot-friendly designs is a great way to get the message across that you're prepared for the job. Dr. Scholl's in an excellent brand because they make nice looking pairs that are notoriously comforting.
q:

What should I wear with a wedge heel?

a:

Matching a slim fitted skirt and blouse with a pair of wedge heels can pull off a classy and professional look that's perfect for interviews. Or, you could wear a business suit with your wedges as long as the pants have a wider cuff. Skinny legs with a wedge don't look work-appropriate.
q:

Should I really wear flats?

a:

Absolutely! Many styles of ballet flats are very professional in appearance nowadays. In fact, employers view them as a great choice that allows you the freedom to move about with ease so you can get the job done. In today's society, there's no need for a woman to wear high-heels if she doesn't want to, so go ahead and put on a stylish pair of flats with pride.
q:

Should I wear brand new shoes?

a:

If at all possible, it's always best to opt for ones you've worn at least once before. This way you'll know if they hurt your feet or not and if you're comfortable walking in them. If you were planning on buying new ones give yourself a few extra days so you can wear them before the interview, that way if they're uncomfortable you can always exchange them before the day.
q:

If I'm interviewing for a seated position, does it really matter what shoes I wear?

a:

The interview process is a chance for an employer to get a feel of who you are as a person and how serious you are about joining their team. If you choose to show up wearing any old pair of shoes it's going to make you look like you really don't care too much about the position. This could make the outcome turn in someone else's favor and end up costing you the position. So why not be prepared and look your best, to begin with?