Best Funny Socks For Prank Gifts Reviewed
last updated
Feb 15, 2019
Life's too short to blend into the crowd. This phrase applies to clothing, footwear, and overall style. When there are so many options in color in design, use it to your advantage to really let your personality shine. In fact, something as simple as socks could do the trick. Funny socks not only let you express yourself and the sassy/witty side of your personality but also give a good laugh to the onlooker. They also make great gifts for family and friends and are perfect for lounging as well as for streetwear. Without further ado, here's a list of ten of the best funny pairs for men and women!
In a Hurry? The test winner after 8 hrs of research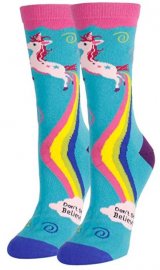 Happypop Unicorn Socks
Why is it better?
80% cotton
Breathable and soft
Brightly-colored
Sizing accuracy
In a
Hurry? Editors choice: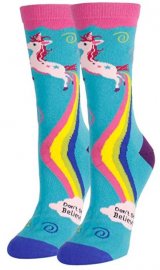 Test Winner: Happypop Unicorn Socks

6
Researched Sources
3266
Reviews Considered
8
Hours Researching
10
Products Evaluated
Style
Versatility
Value
Comfort
Size
By Default
Top 10 Funny Socks
1

. Happypop Unicorn Socks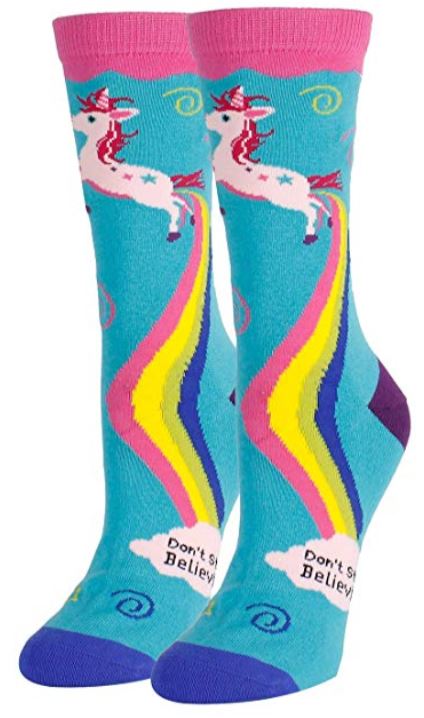 80% cotton
Breathable and soft
Brightly-colored
Sizing accuracy
Happypop sells funky socks in bright colors. They've got tons and tons of different pattern and print designs that are sure to brighten your mood, even on the worst of days.
This women's pair give the best motivational message you can seek. They feature unicorns soaring on a gem-blue sky, farting out rainbows and passing a cloud that says 'Don't Stop Believing.' The high shaft means the unicorn will be visible even when shoes are worn. Made with 80% cotton, 17% polyamide, and 3% elastane, they are soft and breathable for everyday wear. Though only offered in one size, most customers say they fit as expected.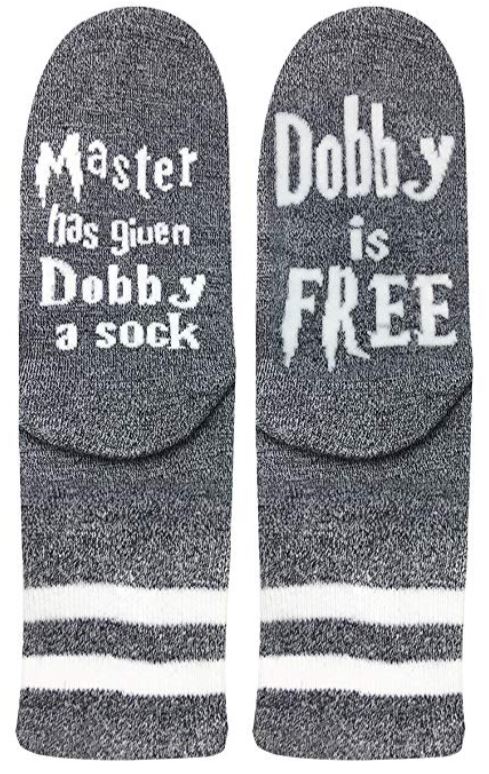 Versatile
Affordable
Color variations
Inconspicuous
Harry Potter fans will squeal at the sight of this next pair. If you've read the books or seen the movies, you'll know that the house-elf Dobby was accidentally given a sock by his master and thus freed from service. So what better way to show your love for this series than with this pair?
The best thing about this funny pair is that, at a glance, they look just like plain boring ones with two stripes around the opening. Only when you sit back and kick your feet up does the funny part become obvious. This is great because they can be worn on a regular basis, even in semi-formal or formal occasions. Different colors are offered, including black/green for Slytherin, black/red for Gryffindor and white/blue for Ravenclaw. They are super affordable and versatile. Their only flaw is that they are one size fits all, but it shouldn't be a problem thanks to their flexibility.



Design variety
Phrase and patterns
Affordable
Cotton and nylon
Accurate size
Some swear words
Not for work
Blue Q is not your typical department store. Though they sell bags, toiletries, kitchen products, like any typical department store, their items have quirky and aesthetically pleasing designs. Let your sassy personality shine through with one of their pairs!
Made with 67% cotton, 31% nylon, and 2% spandex, these are stretchy and comfortable for regular streetwear. They fit women's shoe sizes 5 to 10 and have a fairly high size accuracy. Their crew length allows the ankles to stay warm, too and lets the design be shown. There is actually a variety of designs available with this pair, including phrases like "Go Away I'm Introverting" and "I Am Going to Get S--t Done… Later," combined with cute and colorful patterns. Amazingly witty and beyond relatable, these will let you (not-so) subtlety express your less-ladylike side.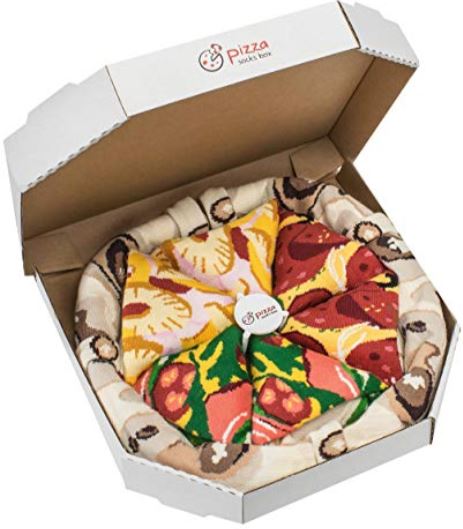 80% cotton
Unique funny packaging
Great gift idea
Men and women's options
Know someone who loves Pizza? Whose face lights up when cracking open a fresh box of pizza? This next product is the perfect gift for them. Though the contents are unexpected, they are guaranteed to satisfy just the same.
One box includes four pairs. There are three that are the respective type of pizza, and a final pair that's made to look like fluffy dough. The one shown in the picture is the "mix" option, but different tastes are offered, including Pepperoni, Capricciosa, Italian, Hawaiian, and even Vegetarian for your herbivore pals. They are arranged to look like a six-slice pizza, combined with the little pizza table in the middle for extra effect. When worn, the pattern of the topping can be seen, though some (ex. pepperoni) look better when worn than others (ex. pizza dough). The packaging is no doubt the most humorous highlight of this product.
5

. Lavley If You Can Read This…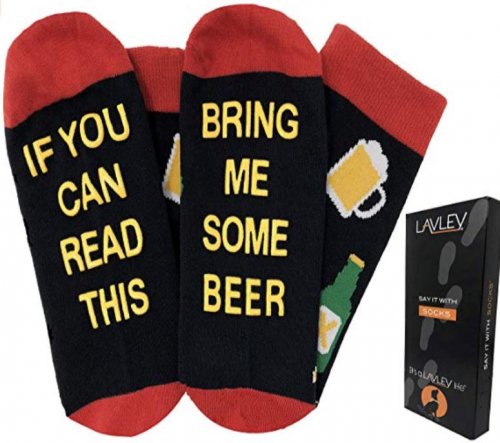 Dark colors
Pattern and text
Design variations
Witty
There's no better feeling than coming home after a long day at work to sit back on the sofa and put your feet up on the coffee table. And similarly, there's no worse feeling than getting comfortably just to realize you forgot to grab something… With these, be sure that others will bring you what you need for you!
These are funny in two ways. Firstly, the "uppers," so to speak, have patterns depicting your favorite guilty pleasures. The dark color and regularity of the pattern make it socially acceptable to be worn in many occasions. But the hidden text that can be found under the foot is the highlight of this pair. The one shown in the picture asks for a beer, but if that's not your thing, there are similar pairs that ask for tea, bacon, wine, and even tacos.
This item is the perfect gift for a family member that you know well. Not only are they hilarious, but they're also super soft, comfortable, durable, and machine washable. The only con we'd point out is that they only come in US Men's shoe size 6-13 and may not fit everyone.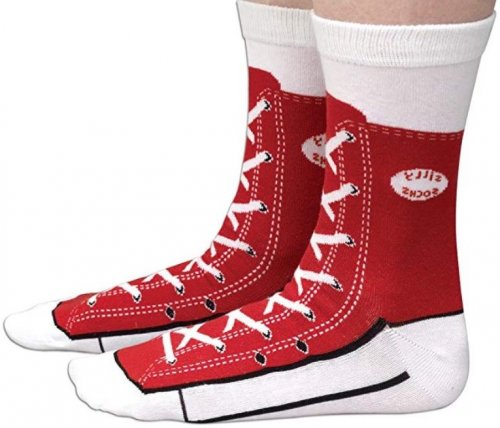 Unexpected design
85% cotton
Stretchy and warm
Design variations
Shoes, or no shoes? Leave your onlooker wondering for a second when you sport this clever pair.
If someone you know is too attached to their high-top chuck-taylors, this pair will allow them to wear them 24/7, even when around the house. These socks are made to look like high-top sneakers, complete with the laces and outsoles. They aren't the most realistic, of course, but it's enough to make anyone do a double take. Made with 85% cotton, 10% polyester, and 5% elastane, they are warm and stretchy for everyday wear, too. There are also other designs, including Birkenstock-style sandals... Now you'll just need a sock-printed shoe to wear with them!
7

. The Found Chicken Legs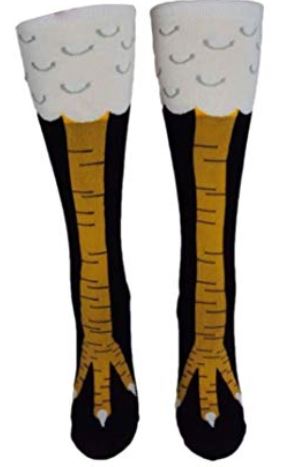 Woven design
Color options
Length options
Unique
The Found is a company that encourages their customers to "be a rebel," "be who you are," and most importantly, "express yourself!" Inspired by pop culture, the owner and co-owner use their sense of humor create funny and eye-catching products.
This pair is sure to make you laugh out loud. The design on the front side makes the legs appear, at a glance, to be chicken legs. The black background makes the chicken leg stand out and be more visible. There are options with pink, yellow, and brown legs. Long and short options are both offered, though there are no other size variations. Since the design is woven into the fabric rather than printed on, it will stay vibrant even after many washes. We're sure this isn't what you meant by wanting to look "leaner," but hey, it's got the same effect, right?
8

. Balanced Co. Circle Game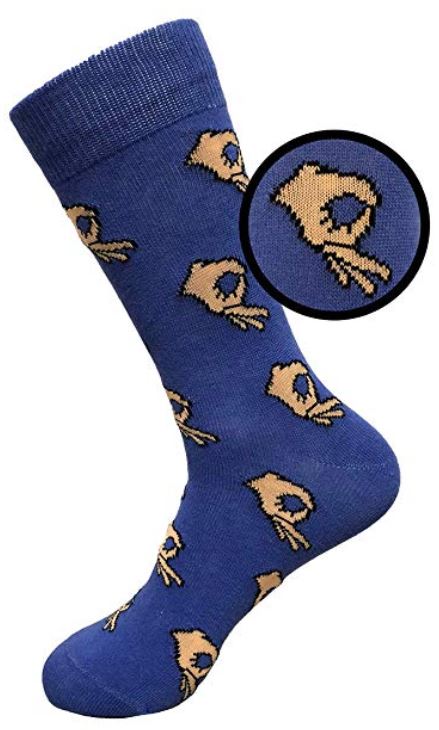 Neutral colors
Pattern options
Trendy meme
Pre-shrunk
The Circle Game is a new phenomenon where one person makes a hand sign resembling an OK sign with their fingers, holding it below their waist. The objective is to get the other person to look at it and receive a punch to the shoulder as a result.
In truth, it's a silly and pointless activity, but now the "circle" hand sign has become a meme. Why not take it to the next level… by making the other person look down at your feet instead of just your hand? These meme socks feature the "circle" hand sign in different-colored patterns or just one on each side. Their neutral and dark color make them look good with all kinds of shoes and outfits. In addition, they are made of soft, durable combed cotton, pre-shrunk to prevent sizing changes. The manufacturer also claims they will not fade.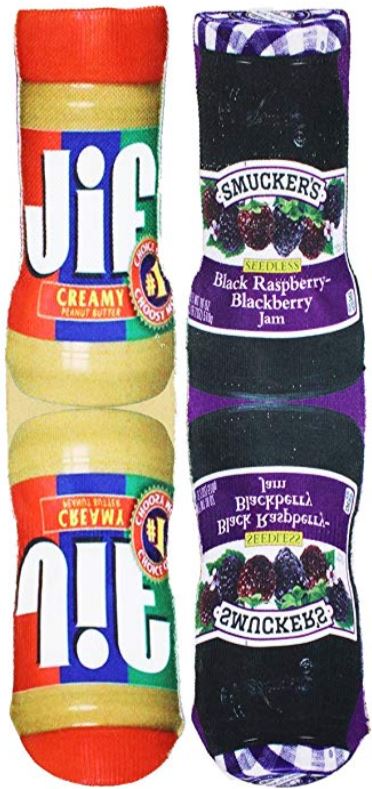 Breathable polyester
Mismatching
Stretchy
Two size options
Unflattering
Men's sizes only
There's no better pair than peanut butter and jam. The fruity sweetness is balanced with a smooth rich creaminess. If you're fond of mismatching your socks, why not pick up a pair of these?
Left and right are completely different in this pair. One shows a jar of JIF peanut butter while the other shows a jar of Smucker's black raspberry jam. They make a hilarious gift for a friend or family member's who's well-known for loving this combination on their morning toast. Made with 80% polyester and 20% cotton, they are more breathable and stretchy than the average everyday sock. Two different sizes are also offered, though both only for men. The obvious flaw is that the appearance of the two jars stacked on top of each other is not very realistic nor flattering, but it definitely gets the message across.
10

. Oooh Yeah Socks! Poop!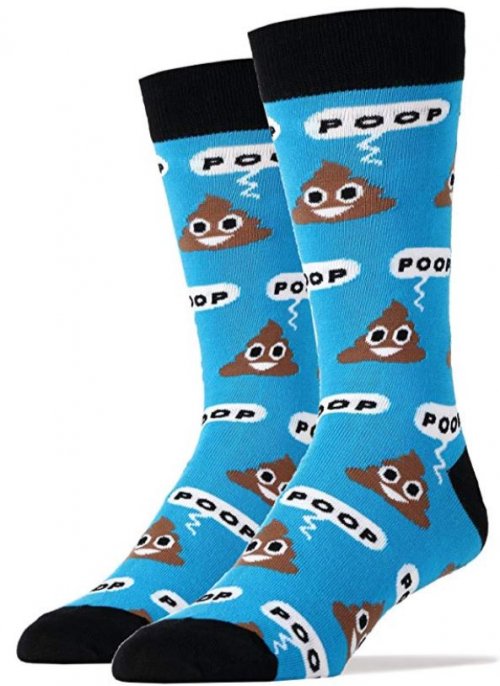 Combed cotton
Eye-catching
Durable
Machine washable
Ah, yes. We couldn't get through the list without having at least one good ol' fashioned poop design. Oooh Yeah Socks! is a funny socks brand that's not only experienced in producing quality, but also in clever designs.
You've got to admit it: there's something about the wide-eyed grin of the iPhone poop emoji that makes you want to giggle. With this pair, they're contrasted against a bright, eye-catching blue background to bring them out even more. Made of combed cotton, they look good but are also made to last. The elastic opening ensures a snug fit for nearly everyone, though there is only one size offered. Despite that, the majority of customers claim they fit as expected. Though not the most mature design, this pattern is sure to make you laugh.
Criteria Used for Evaluation


Style
Admittedly, silly socks don't usually rank the highest when it comes to fashion. After all, they're meant to make you laugh, not to turn you into a runway model. In this list, by "style" we don't mean fashion, but more like the overall appearance and, sometimes, how realistic they look.
Many of the mentioned pairs are made to look like other things: for instance, a jar of peanut butter or chicken legs. These prints can only be realistic to an extent, since in truth it's only cotton and synthetics. There aren't even different textures to help make them more realistic. However, most manage to get the point across. If, at a glance, the print looks similar enough to cause onlookers to do a double-take, we say it's done its job!
Another factor of style is whether they are flattering or aesthetically pleasing. For instance, those with colors that complement each other score much higher than those that clash. Even if the pattern's meant to be silly, it doesn't hurt to make it look nice at the same time.


Versatility
Versatility is always an important factor because it allows you to make the most out of your footwear/clothing. If they can be worn with all kinds of outfits for all kinds of occasions (to a party, to a meeting, chilling at home…), then just one could take on the role of several. Versatility is mainly determined by color and design.
Neutral shades are much easier to pull off and pair with an outfit compared to bright ones. They also look more modest, professional, and are appropriate for formal occasions. However, half the fun about funny socks is the vibrant, eye-catching colors that come with it, so we encourage you to go all out—after all, you've got your plain, boring ones for your business meetings. If you still want some versatility, consider picking bright hues that are more common and easily acceptable, like red or blue rather than turquoise and neon yellow.
In terms of design, what we mean is the text that may be printed or the message that the design is trying to get across. Some use swear words that are highly visible when you're wearing them out. These are only suitable for very casual occasions and are therefore not versatile. Similarly, those that portray political figures, religious symbols, or other sensitive topics in a humorous way could be offensive to onlookers. They might get you into trouble or just give you a terrible reputation, neither of which is pleasant.


Value
Value is a tricky one when it comes to this type of footwear/clothing. They don't offer as much protection and support as shoes do, but are also worn much closer to the body than other clothing items—excluding the underclothes, of course. Some may be tempted to spend as little as possible on them because they see it as not worth the money, while others believe a more expensive investment is a better choice.
It is undeniable that some are absolutely worth their high cost. Athletic pairs that provide graduated compression to increase blood flow and endurance, arch support for healthier foot alignment, and are seamless for minimum friction are crucial for the comfort and performance of serious athletes. However, regular everyday pairs don't offer as many features. As a result, we don't recommend you spend too much money on them.
As for the items we've mentioned on our list, some manufacturers may hike up the price simply because they know customers will purchase them anyway because of their irresistibly humorous design, and this trick works. In fact, you yourself may have felt tempted by a pair in spite of its high cost. Whether or not the joke is worth the pennies will depend on you and your budget. In our opinion, if it's a one-time funny gift for a friend, it's worth the consideration—arch support is important, but so is having a good laugh!


Comfort
When it comes to a clothing item that fits so closely to the body and is worn nearly at all times, comfort is crucial. This criterion is difficult to discuss on its own because it is largely determined by material and warmth.
Comfortable socks should be soft and stretchy. These features are provided by cotton blended with small percentages of polymers, which we will touch on in more detail in our 'Materials' section. They should also provide some degree of warmth unless they are worn during the summer. Regular everyday pairs can't be expected to provide good insulation for winter, but should at least prevent your toes from freezing at home. This is determined by thickness and, again, material.
Some other factors affecting comfort include seams, breathability, and sizing. Seams at the toe can cause uncomfortable friction and even blisters, so pick a pair that has fairly inconspicuous seams. Breathability prevents the accumulation of sweat and odor, and the blisters that the friction of moist fabric against skin can cause. The correct size ensures no inconvenient rolling-up at the ankles or squished toes and calves.


Size
Speaking of sizing, this is also an important criterion—not because there are too many choices to choose from, but in fact, often too little. Unlike shoes, socks are not labelled with one size but with a range of sizes (ex. US Women's 6-12). Obviously, no matter how magically flexible a pair is, it's a stretch (no pun intended) to say it would really fit just as well for a size 6 foot as for a size 12 foot. It's therefore very difficult to determine if a pair will fit you properly. In fact, there may not be a suitable option for you at all.
There's a reason behind this inconvenient way of sizing. Since socks are somewhat stretchy and also don't cost much to produce, manufacturers find it easier and cheaper to just churn them out in one or two different sizes. This is especially true for everyday ones that may have hilarious designs, but not enough technical features to be worth the size variations.
But we've got to make do with what's given. Some are more adaptable to different foot sizes than others, so we recommend you check out product descriptions to see if other customers thought this was the case. Those made with a high percentage of elastic synthetics are also more flexible and more likely to accommodate. If you're a woman with fairly large feet, we even recommend you opt for the men's option in the same design, because they tend to be larger. Similarly, if you've got unusually small feet, reaching for the children's options might be a good choice.
Expert Interviews & Opinions
Most Important Criteria
(According to our experts opinion)
Experts Opinion
Editors Opinion
Users Opinion
By Default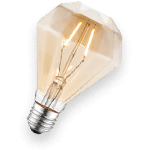 Did you know?
Experts say that cavemen first wore "socks" by wrapping animal skins around their feet, tying it at the ankle.
Guard your socks
We've all lost socks in the washing machine before. In fact, a 2011 research shows that the average 4-person family will lose 60 pairs, or £240 worth of socks per year! Time to catch the thief in your washing machine.
Sock clock
Many socks have designs in the ankle region. This design is called a "clock".
Other Factors to Consider


Materials
As we already mentioned, the material choice of the manufacturer affects comfort. In addition, it also affects breathability, durability, and price.
Cotton is the most commonly used fabric because it's very affordable. It's warm, soft, and natural. However, it's so good at trapping moisture that it will suck up perspiration and give you a thoroughly unpleasant feeling. When walking for a long time, the friction and moisture are combined to form blisters. In short, cotton is not ideal for those with sweaty feet.
Synthetics like nylon, elastane, and spandex are also used in small percentage for additional stretchiness. They should only take up around 2 to 5 percent of the total material. Too much could make the fabric too thin to be practical. They also add strength to the material and keep them affordable.


Weight
It's best for regular, everyday socks not to be too thick. Thickness is excellent for providing cushioning and insulation. They might also mean the pair contains wool as a material, which makes them extra warm and cozy. Though ideal for a winter night in or for hiking up in the mountains, it's a disadvantage when you're going about your day. For one, they may make your feet feel squished in your shoes. Besides that, you might overheat and cause moisture and odor to accumulate in them.
The ones that are too thin and lightweight aren't good, either. These would usually be made with a large percentage of synthetics and not much cotton. They don't provide much protection and could cause your feet to freeze, even in mild weather. In addition, they'll wear out easily and they might be slippery.


Bottom Line
Brighten up your day or someone else's with a pair of these hilarious socks. Whether it's chicken legs, rainbow-farting unicorns, or the circle game meme, our list has mentioned it all. Use our list as guidance towards your next purchase, whether as a gift to yourself or to a friend. After all, life's too short to dress plainly!
Frequently Asked Questions
q:

Why do we wear socks?

a:

They prevent us from getting blisters when wearing shoes, keep our feet warm, and can also provide additional arch support and cushioning.
q:

Can women wear men's socks and vice versa?

a:

Absolutely. The sizes are separated by gender only because the mens' feet tend to be larger than the womens'.
q:

When can I wear funny socks?

a:

Of course, these should not be worn to formal or professional events unless they are super inconspicuous. Sport them in semi-formal occasions if they don't use vulgar language, and flaunt them as much as you'd like in casual occasions and at home.
q:

Are these too immature for me?

a:

Absolutely not. People of all ages can get a good laugh from silly patterns and designs. Besides, why does it matter if they're immature? Cheer up; laughing makes you live longer!
q:

Do the patterns/designs fade with washing?

a:

If the design is weaved into the fabric rather than printed on, it will stay vibrant even after several washes. If not, it may fade much more quickly.