Best Foot Massage Oil For Pampering Yourself Reviewed
last updated
Jan 06, 2020
The thought of a foot massage after a long day's journey sounds so delightful. Combine this notion with the right kind of oil and wah-lah! We might even find ourselves in a moment of sheer bliss. There are various types of oils and each carries with it a specific job. Some will help tighten the skin while others work to relieve pain, rejuvenate cells, deodorize, and/or raise sensuality levels. Moreover, we examine these wonderful products right here, so choosing the right one for you becomes a lot easier. With that, we've prepared you a tour over the possibilities, and the only thing left for you is to choose one and enjoy.
In a Hurry? The test winner after 5 hrs of research

Invivo Essential Coconut
Why is it better?
Shelf-life Expectancy
Storage
Carrier Oil
Made in the USA
In a
Hurry? Editors choice:

Test Winner: Invivo Essential Coconut

9
Researched Sources
2917
Reviews Considered
5
Hours Researching
10
Products Evaluated
Product Purity
Materials
Value
Stability
Features
By Default
Top 10 Picks
1

. Invivo Essential Coconut



Shelf-life Expectancy
Storage
Carrier Oil
Made in the USA
This is fractionated coconut oil cared for inside of an amber bottle to protect against harmful UV rays. It is odorless and does not stain linen easily. Furthermore, this item is perfect for diluting concentrated oil (i.e. is a carrier) and is a great addition to most mixes. The properties allow the keeping of other fragrances and coloring and, also, provides the benefits of coconut lubricant.
Perfect for dry skin, this lubricant works to hydrate and soothe. It has the ability to penetrate the skin quickly and, also, does a wonderful job at not clogging pores. It utilizes 100% pure and all-natural Cocos Nucifera, which is a fatty acid oil extracted from the white lining of coconuts.
The long-chain fatty acids (triglycerides) have been removed and we are now left with medium-chain fatty acids. In essence, this means the shelf-life becomes longer and the mixture is a liquid at room temperature. Moreover, this chemical change allows for the product to be implemented as a carrier to essential oils, without interfering with the essential's scent.
Manufactured in the USA means this product must go through rigorous testing prior to sale. It, also, means it has passed FDA rules and regulations before allowance is made to distribute this item to the public. In other words, it is as safe as it gets per FDA regulations, as this applies to the safeness of the chemical itself.
2

. Handcraft Blends Castor



100% Pure
Pale Pressed
Moisturizes
Contains Antioxidants
This castor oil is 100% in that this is the only ingredient. It makes for a wonderful carrier to other oils. Furthermore, in its raw state, this product hydrates the skin, allowing for an environment which promotes that youthful appearance, as it were. It, literally, locks in moisture. It contains antioxidants which invite a healthier you. Moreover, there is a lot in the bottle when compared to others on this list. So, whether you are planning on adding this as an as-is treatment or will be utilizing it as a carrier, it contains great value.
Castor oil is known for its ability to lock in water; that is, it is a humectant. It, also, has the distinct advantage of promoting hair growth. This makes this perfect for fighting against dry feet, and if you so decide, you might even be able to thicken those eyelashes.
Considered to be a warm oil, as it were, this is a perfect addition in other combinations or as a standalone. It does not require pre-warming, as repetitive massage passing will do this for you; albeit, it is ideal to use warm hands.
At the end of the day, this can be used by itself or as a carrier to another oil. As such, this is a great item for those just stepping into the realm of lubricant blending. Or if you are an expert in the field, so to speak, then you already understand the power of castor oil.
3

. Maple Holistics Honeydew



Ready-to-Use
Shelf-life
Made in the USA
Passes GMP Standards
Ahh, the sound of a sensual and relaxing foot rub. Combine this with jojoba, almond, and lavender oil, and we get a mixture which truly works to relax tense muscles and tissue. This is a product which needs no dilution and can be used directly. Just remember to warm up the fluid and those hands, first.
This item is non-greasy and non-staining; that is, if you decide to move away from the feet, then no problem. It is, also, hypoallergenic for sensitive skin and meets all Good Manufacturing Practice (GMP) standards. Made in the USA, this is a product which should be safe to use, and its scent is not overpowering although present.
For those who have had a hard time finding an oil which isn't too strong in odor and, also, needs a gentler touch, this may be the perfect solution. It is rich in Vitamin E and promotes healthier-looking skin, as it hydrates and does a decent job at providing a water barrier.
Furthermore, this mixture has the properties of almond oil, which serves to bring elasticity to the skin; thereby, over time, the skin can become tighter and more youthful in appearance. This is, indeed, a great mixture for tension relief in the muscles and joints, while making your skin healthy in the process.
4

. Brookethorne Naturals Therapeutic



Made in the USA
Paraben-free
Cruelty-free
100% Satisfaction Guaranteed
The ultimate in pre-mixture oil fluids for those who are busy on their feet all day, Brookethorne Naturals Therapeutic is a plethora of goodness. Each bottle contains oils from sweet almond, lavender, marjoram, peppermint, and jojoba. In essence, when combines, these work to alleviate stress, reduce pain in muscles and joints, relax tense muscles and tissue, and can help reduce muscle spasm from an overworked day.
Lavender is great at easing tension in the muscles. This is because it has the properties to relax otherwise tense tissue. Furthermore, the lavender oil works to relieve joint aches and pains, which makes it perfect for the athlete or those who work on their feet all day.
Peppermint, also, serves to relax and provide pain relief to muscles and joints. Additionally, it combats itching associated with skin irritation. And as many runners know, skin irritation can become quite the problem.
Marjoram is the magic behind the fight against spasms. It contains analgesic and antispasmodic properties which serve this very purpose. Combine this with the rest of the ingredients, and we are left with a pre-mix of oils catering to the active person. That is, this is a go-to blend for tired and aching feet.



Tightens Skin
Antioxidant
Increases Blood Flow
Vitamin E
Although listed as an item to work on the thighs, hips, and legs; due to its anti-cellulite makeup, this product works on feet, as well. It is made from the oils of grapeseed, eucalyptus, citrus lemon and grapefruit. This means it carries a high concentration of oil fluid which serves to attack fatty tissues, thereby tightening skin and improving the youthful appearance, as it were.
Grapeseed oil is an antioxidant which works at cleaning the pores of your skin. Furthermore, it contains high levels of Vitamin E which fights against damaging free radicals and promotes a healthier immune system.
Eucalyptus oil reduces blood vessel constriction, and as such, it has the distinct property of promoting blood flow; a necessary feature for improving healing capability in the body. Along with the Vitamin E gained from the grapeseed oil liquid, the eucalyptus can then serve as a director of sorts; targeting toxins in the skin.
The citrus lemon works as an antioxidant. It is powerful and promotes detoxification of an otherwise impure body. With the three acting in concert, these provide a wonderful solution in fighting fatty acids and this is the primary reason for the anti-cellulite approach in the sale. It is, however, a wonderful mixture which serves to cleanse the skin pores of the feet and, also, has the ability to tighten the skin; thereby, providing you with a healthier body.



Detoxifies
Promotes Blood Flow
Reduces Aches and Pains
Repairs Skin Cells
Although the front label states this as arnica oil, this is a mixture; so, it is not a desirable choice if you are searching for a product that's 100% arnica. With the aforementioned, however, this is a pleasing mixture for relieving aches and pains caused by muscle and joint pain. It is non-greasy, does not create a stick environment, and glides well; making this item perfect for repetitive passes during a foot relaxation.
Sweet almond, grapeseed, jojoba, arnica, eucalyptus, lemongrass, thyme, and rosemary are the features of this oil. In a sense, this product has many benefits associated with it. Because of all of these ingredients, however, the cost is rather high. But for those who are just getting acquainted with oils and mixing them, this could be an ideal choice to give you a better understanding of blends.
The eucalyptus works to restore blood flow from otherwise constricted veins. Sweet almond and grapeseed do a fine job at detoxifying and protecting skin cells from damaging free radicals. The arnica, which is the primary sale here, has properties which fight tissue swelling, irritation from bug bites, arthritis pain, muscle pain, and pain gained from cartilage damage.
In other words, this ready-to-use item is an ideal solution for those struggling with pain in their feet and/or ankle and joints. It helps to promote healthier blood flow to the region and works well at detoxifying negative properties in the skin.



Easy-glide
Stain-free
Residue-free
100% Natural Oils
This product is not overbearing in odor and leaves behind a light scent. Furthermore, it is perfect for deep tissue massaging and helps to alleviate sore muscles. It contains detoxification properties, as well as properties to promote relaxation. In addition, this is stain- and residue-free.
Here, the jojoba and almond oil work in combination to give you healthier-looking skin. They help with repairing damaged skin cells, thereby providing the natural, younger appearance over time. Combine these with the lavender, and you now have a relaxing experience while you perform therapy for your feet.
This is a combination with a design for deep tissue massage. As such, this is not a hurry-up-and-go alternative. With that being said, the liquids do not heat up with each passing. This means a pre-warm may be desirable.
With its ability to lubricate, this makes a great solution for hydrating and increasing the glow of your skin. At the end of the day, this is a mixture having the design for relaxation and the relief of tired and sore muscles.



Pain Relief
Reduces Skin-abrasion Discoloration
Light Scent
Soothes Skin Irritations
This is not a 100% arnica oil product, so it is not an ideal choice for combining with other similar products. The ingredient list is rather extensive with sunflower, olive fruit, and arnica as some of the oils and extracts within. In fact, there are over 150 active ingredients at play. It is a pre-mixture with the overall design to relieve pain in the muscles and joints. Furthermore, this particular product does a fine job at handling the discoloration of bruises, bumps, and etc.
With so many ingredients being introduced, this is an item which should not be blended with other oils. This is a use-as-is product and should be considered as such. Since there are so many active ingredients at play, it is advisable to go over each one to ensure you have no potential allergic reaction to any known allergies.
For a solution to discoloring caused by bruising, contusions, abrasions, and so on, this item performs rather well in addressing this issue. It does have pain-relieving properties, so it is a good mix for active people who are on their feet a lot, as it relaxes muscles, too.
It carries a subtle herbal scent that is not overpowering. Furthermore, it glides well during the massage phase of the application and absorbs rather nicely. Overall, however, with over 150 active ingredients, this is an item which should be examined by the purchaser rather closely, in order to ensure a safer experience. That is, it might be a good idea to consult a doctor prior to use if you have known allergies to certain plants.
9

. Handcraft Blends Grapeseed



Hexane-free
Cruelty-free
Paraben-free
Sulfate-free
High Absorption-rate
Bottle Leaks
This is 100% grapeseed oil and is a great carrier to essential oils. It has hydrating and restoration qualities, as it contains omega-6 fatty acids which contribute to the fighting of inflammation in the middle and outer layers of skin. this, also, contributes to creating the much-needed barrier for the skin to retain its water, in order to solidify tighter-looking skin, as it were.
If you are searching for a carrier oil which provides a water barrier for firming the skin, this is it. It is, also, great at gently removing dirt particles and debris from pores. This product works to protect against UV sun damage and, also, creates that soft feel with your skin. Not so much a problem when we are younger, but as we get older, we like the extra help, per se.
Although made in Chile, it is bottled in an FDA-approved facility to ensure maximum safety. It contains vitamins E, A, and K. Furthermore, it is vegan-friendly and 100% chemical-free. It does, however, have a significantly high absorption-rate. This means to maximize for a foot massage, you should use it as a carrier with an essential oil.
It is a perfect grab for a moisturizer and can be mixed with essential oil fluids to expand the capabilities of your blend. Combine this with lavender or any other choice of your heart's desire. In other words, this is a great starting place for bringing your imagination to life.
10

. Banyan Botanicals Mahanarayan



Alleviates Joint Pain
Alleviates Muscle Pain
Alleviates Tendon Pain
Relaxes
Very Costly
Stains Linen and Clothing
Mahanarayan is a blend of sesame and camphor oil, along with herbs. Its main focus is to address muscle pain but it, also, helps to alleviate pain associated with tendons and joints, as well. This makes this perfect for athletes, workers who are on their feet all day, or those suffering from mild, arthritic conditions.
This product carries rejuvenating and analgesic properties. In essence, it is used to treat ailments involving joint space narrowing, synovial fluid dehydration, over-worked muscles, and tendon and joint pain.
The odor is earthy and not a flourishing flower scent, per se. It might not be the perfect odor for those looking for something like lavender, so to speak. With that being stated, it is not overbearing or repugnant. and for those who might not like the smell, it tends to wear off after 15 minutes or so.
The best method for applying this particular blend is to deep massage the feet with a mix of a base oil, then apply a warm towel over top. This helps to activate with better results. Furthermore, it should be noted thatit will stain linen and clothing; so, please keep this in mind prior to use.
Criteria Used for Evaluation
Expert Interviews & Opinions
Most Important Criteria
(According to our experts opinion)
Experts Opinion
Editors Opinion
Users Opinion
By Default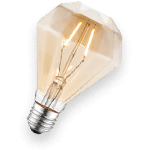 Did You Know?
Massages help promote anti-aging effects on the skin and help muscles heal after injury.
Make It A Sexy Night In!
Is your significant other having a stressful time lately? Treat them to a sensual foot massage! There's no better way to show somebody how much you love them than taking the time to help them destress the right way.
Other Factors to Consider


Materials
Some oils are pure; that is, they are 100% of the given name (e.g. 100% coconut oil is, actually, 100% coconut oil). Others are not. Read the labeling to make sure you have a confident evaluation of what is inside of the bottle. There are oils which have a mixture of many oils. They are not bad, per se, and can actually perform well, in regards to what they are intended for. They may or may not, however, be the correct choice when considering a mixture with another oil, as one or more ingredients of the original may conflict with the add-in, as it were. Careful consideration must be taken when mixing a multiple-ingredient oil with other oils.


Features
Features are what draws us in. Becoming aware of each oil and its properties is the only route to take. It may seem exhausting, but in reality, there isn't as much to learn as it first appears. Once you have a clear understanding of what an oil can and cannot do, it becomes easier on the next purchase. From there, you can expand your knowledge with mixing and matching to your imagination's desire. Have fun and experiment! Just remain safe while you do it.


Side Effects
You may come across an oil which causes an undesirable reaction not previously considered. If this ever happens, stop use immediately and consult a doctor. It could be an allergic reaction or it might be something else, such as overuse, the wrong mixture ratio, or another scenario. A doctor can better help pinpoint the problem. After the solution is found, you can go on with healthier and happier feet.
Frequently Asked Questions
q:

What is olive oil used for?

a:

It is great for relieving pain and reducing swelling. It is great for athletes or those who a really active on their feet all day. It, also, contains properties which can hydrate your skin and repair damage.
q:

What is coconut oil used for?

a:

The fluid will absorb fully after some time. It contains moisturizing properties and does not allow water to escape; thereby making this a great solution against aging skin. It is, also, a good carrier for essential oils.
q:

What is sweet almond oil used for?

a:

This one is gentle enough to be applied to a baby's skin type. It is good at relieving itching (due to skin irritation, such as rashes), hydrates, and contains anti-inflammatory qualities, as well. It is a combatant against eczema, dermatitis, psoriasis, inflamed tissue, and stimulates muscle relaxation and pain relief.
q:

What is grapeseed oil used for?

a:

This liquid is known for its microbe-fighting ability. It is a good carrier oil and prevents pathogen growth. When applied to the proper area, it combats ailments, such as Enterococcus faecalis, Pseudomonas eruginosa, dermatophytes, and Staphylococcus aureus (Staph infection). In addition, it serves to prevent inflammation.
q:

What is argan oil used for?

a:

It has some wonderful benefits. It promotes elasticity of the skin, as well as firmness. Additionally, it can relax aching and sore muscles and, also, provides some relief from swelling and joint pain.
q:

What is jojoba oil used for?

a:

This one is known for its ability to not irritate the skin. It is a great carrier oil and works to repair the skin barrier. In addition, it contains antimicrobial properties, as well.