Best Boot Trays For Small Spaces Reviewed
last updated:
Feb 06, 2019
Don't you just hate tracking mud, dirt, and water through the house?! If you find yourself wondering how to keep the gunk from your shoes outside where it belongs instead of on your floors and carpets, try picking up a boot tray. This convenient product is designed to hold your wet and muddy footwear once you come inside so you no longer have to worry about dragging the outside, well inside! Simply put one of these trays next to your entrances, garage doors, and anywhere else you see fit to keep your floors and carpets spotlessly clean. These trays are designed to catch and trap any run-off or dirty debris that's stuck to your shoes from the outside and trapping it on the tray which can later be sprayed off for hassle-free cleanup.
In a Hurry? The test winner after 5 hrs of research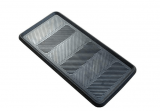 Iron Gate Multi-Purpose
Why is it better?
100% Rubber
Tractioned
Three Sizes
Mildew Resistance
In a
Hurry? Editors choice: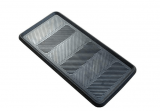 Test Winner: Iron Gate Multi-Purpose

3
Researched Sources
2564
Reviews Considered
5
Hours Researching
10
Products Evaluated
Effectiveness
Capacity
Durability
Features
Versatility
By Default
Top 10 Picks
1

. Iron Gate Multi-Purpose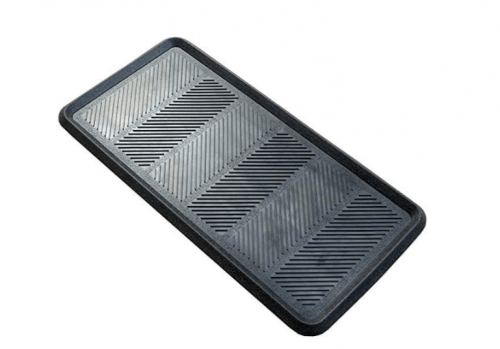 100% Rubber
Tractioned
Three Sizes
Mildew Resistance
Iron Gate's heavy duty mat is perfect for both indoor and outdoor use. Its high-quality design and secure stay-put traction make this an ideal choice for wet and muddy days when you don't want to track all that dirt and mud through the house. Built tough to withstand the wear and tear of daily use, this option is suitable for all weather conditions and is guaranteed to last.
Iron Gate designed this multipurpose mat for use anywhere in your home including doorways, garages, and more. It's made from 100% rubber and is resistant to mildew which helps to keep your home clean and sanitary. You won't have to worry about cracking when the weather drops below freezing because this product won't melt! It's also made to withstand scorching temperatures so you won't see any distortion or melting when it's super hot outside.
This mat comes in three sizes:16"x32", 22.5"x31", and 14"x34", making it a great choice for families, or just for someone who owns a lot of shoes. It's a convenient product that can be used for all sorts of handy things around the house like watering plants and so much more!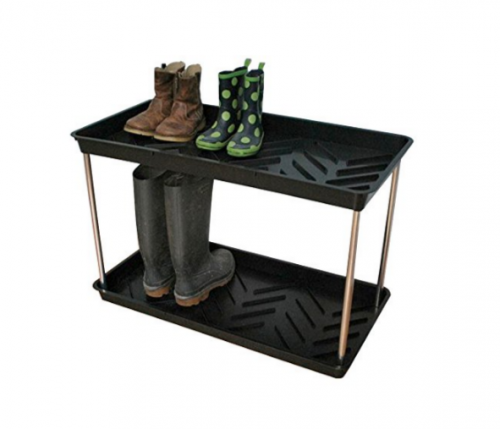 2-Tier
Metal Support Posts
Raised Edging
Holds Six Pairs
Tierra Garden's 2-Tier Tray is a great choice for anyone who likes to keep several pairs right near to the door! Its handy two-level design allows for extra room and is perfect for stacking up to six shoes at once. It's made with extra height so you can easily fit your boots on the lower tier without running into any restrictions or bending. This is a great solution for helping to protect your floors and carpeting from water, snow, dirt, and mud.
Made from 100% recycled plastic, this Tierra Garden product is built tough to outlast the competition! It's easy to assemble and provides extra storage space without compromising on its overall appeal. This unit is both modern and trendy while offering a solid performance that is sure to make your life that much easier!
Raised ridges at the base help to support your shoes by allowing adequate airflow around them, helping them to dry that much faster. This option was designed with rust-proof metal support posts that make for a super sturdy structure and are perfect for holding up to six pairs of footwear.
3

. Stalwart All Weather Utility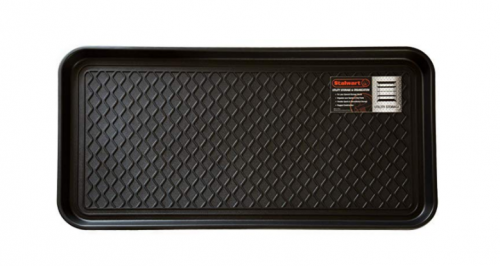 100% Recycled Materials
Eco-Friendly
Three Sizes
Raised Rim
Stalwart's All Weather Utility Tray is made from 100% recycled plastic making it an eco-friendly option! It's made durable and is able to withstand daily exposure to water, snow, mud, and dirt without any adverse effects or signs of wear. This option will completely protect your floors and carpeting thanks to its raised rims that prevent any overspill
This option is suitable for all weather conditions and comes in three sizes: small, medium, and large, so you can easily choose the one that's right for your home. Cleaning this one is a snap! Simply spray it down with warm water or wipe off any excess debris using a damp cloth.
The Large size can easily fit three pairs of adult-sized shoes and is perfect for other household uses too! Try using one underneath your indoor plants so you won't have to worry about over watering them, or under your pets, food and litter pans to prevent any accidental stains.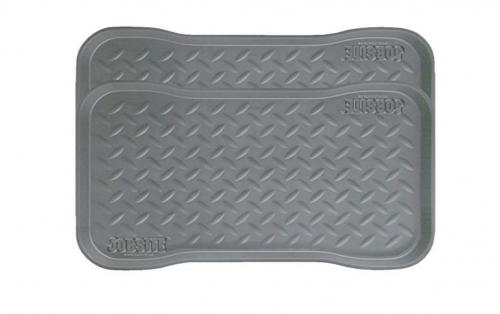 Molded Plastic
1.25" Raised Rims
Inner Reinforcement
Holds Three Pairs
Jobsite's Designer Boot Tray holds up to three pairs of shoes or boots. It's durable design and contoured inner reinforcement makes this option a sturdy yet portable choice. Raised rims help to hold any run off liquids inside the tray and prevent any overspill making this a great option for all kinds of household uses.
This heavy-duty choice is made from molded plastic and features contoured inner reinforcement and sturdy construction. Its 1.25-inch raised rims help to contain any excess liquids from wet or snowy shoes and help to make this a multi-functional piece of equipment. Try using it under your plants, pet litter trays, and more without having to worry about any accidental leakage.
Keep your floors and carpets nice and pristine thanks to Jobsite's well-made boot tray! Its shallow design makes it perfect for use both indoors and out so you can place it by entranceways or around the house.
5

. California Home Goods Multi-Purpose



Eco-Friendly
Fits Three Pairs
Raised Sides
100% Recycled Materials
California Home Goods' Multi-Purpose Mat Tray is a top rated product that delivers the highest in quality. It's made from an eco-friendly polypropylene that's 100% recycled which helps to foster a better environment. This product is sold with a lifetime guarantee so you can rest assured knowing that if you're not completely satisfied you can reach out and have your concerns addressed in a timely fashion.
This mat is ideal for all sorts of household duties like serving as a pet food mat, indoor plant tray, or even for use while you're painting. But best of all, this product serves as an incredibly functional mud mat for those wet and muddy shoes.
This rubber tray covers a 30"x15" surface which means it can hold up to three pairs of adult-sized footwear with ease. Its raised 1.2-inch sides ensure that there's no overspill whatsoever so you can forget about mud or water rings around the outside. Anyone who is shopping on a budget will love the one and two-pack varieties available that can help to make this purchase a budget-friendly one!
6

. Good Direction Copper Finish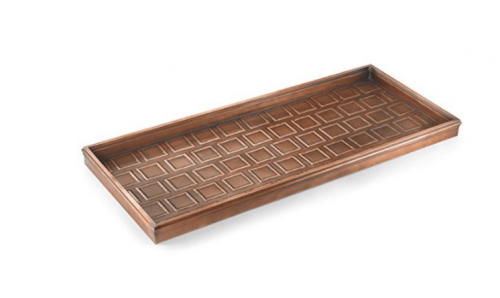 Various Sizes
Four Pattern Choices
Galvanized Steel
Multi-Purpose
Good Directions Copper Finish Tray is a great choice for storing boots, shoes, and other styles of footwear near your entrance way or outside your door. Its made from galvanized steel which makes for a durable and long-lasting design that will look beautiful in your home or garden.
This option comes in various sizes, patterns, and shapes so you can choose the look that best suits your own home. The great thing about this tray is the sheer versatility of its design which can easily be used under pet food and litter, as a serving tray, and so much more! Though the best use by far is for convenient and stylish shoe storage right by the front door!
Choose from one of four fashionable patterns: circles, squares, pine cones, or stars, that help to personalize the look and feel that this product brings to your home. Users love the way that this piece easily blends with any decor and how handy it is for keeping dirt, mud, and water away from your floors and carpets.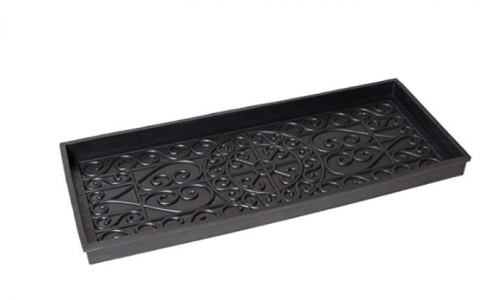 Decorative Design
Fits Three Pairs
Extra Roomy
Raised Edges
BirdRock's Decorative Tray is made from sturdy rubber so it's able to withstand the wear and tear of daily use. This product works hard to protect delicate flooring and carpets so you can keep your house looking as nice as you want to. Easily rinse this tray clean for no-fuss care and enjoy its decorative design that can brighten up any living space.
This option is suitable for use during any weather conditions and is able to withstand rain, snow, mud, and dirt with ease. No more worrying about traipsing mud and other debris through your home because this tray has got you covered!
BirdRock's Decorative Tray runs 34"x14" and has plenty of room for up to three pairs of shoes. You can even fit your umbrella on this tray without running into any issues with space, talk about convenient! This is an excellent choice for larger families, or just for those who require a little extra tray room for their shoes.
8

. Art & Artifact Hello Good-Bye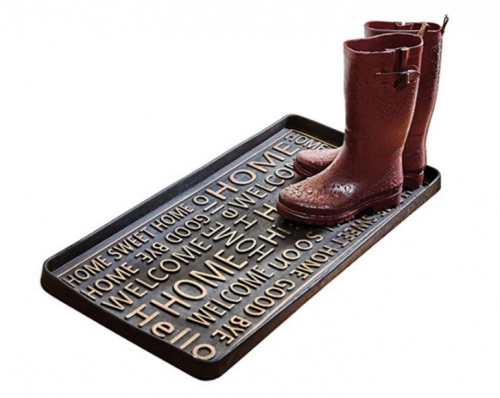 Art & Artifact's Hello Good-Bye is a great looking option that delivers a unique look and powerful performance. This heartwarming tray greets you when you enter and says goodbye every time you leave thanks to its cute message text. Just as it is adorable, this mat delivers an excellent design that's both durable and effective when it comes to protecting your floors and carpets.
Made from long-lasting rubber, this mat offers a strong yet flexible structure that is able to withstand daily wear and tear with ease. Its gentle on your floors while protecting them from the dirt, snow, and water that gets traipsed through the house. This large-sized option is big enough for the whole family and runs 32"x16" allowing for three to four adult-sized pairs. This is a great economical option for larger households looking to save by only having to purchase one tray for the whole family!
Its raised lettering details which read, "Welcome Home" "Home Sweet Home" and "Goodby" make for a welcoming and warming feel that greets you whenever you enter through your doors. This super stylish option would make a great housewarming gift or just a gift for yourself to brighten up your living space.
9

. Alex Carseon Multi-Purpose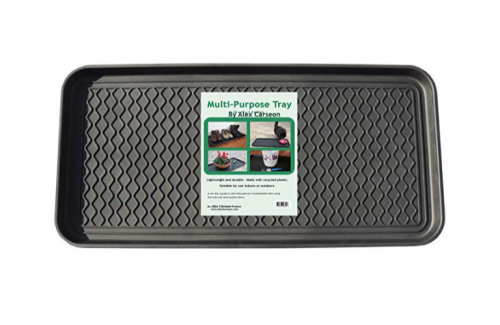 Holds Three Pairs
Multi-Purpose
Three Colors
Raised Edges
Alex Carseon's Multi-Purpose Tray is perfect for containing your wet and muddy shoes at the door. It's made to hold boots, shoes, and other storage items while their not in use to help make life around your house that much easier! This product is made tough and will last for ages to come making it a smart investment.
Made from a firm, yet slightly flexible polypropylene plastic material, this option is ideal for fitting in almost any kind of space around your home and is ideal for use in a variety of places. Try placing one of these underneath your plants to prevent overspill, or poolside for a secure place to stand on while drying off.
The great thing about this option is that it comes in three colors: black, beige, and brown, so you can choose the one that's the best match with the rest of your decor. This option comes in one-size only and runs 30"x15" which can easily fit three pairs of adult-sized shoes.
10

. Safety Care Heavy Duty Multi-Purpose



Two Sizes
Flexible
Rubber
Raised Rims
Safety Care's Heavy Duty Multi-Purpose is perfect for keeping mud, dirt, water, and other debris off your carpets and floors! Its flexible rubber structure and raised rims ensure that no overspill leaks out and will help to keep your home looking fresh and clean. This option can be used both indoors and out making it a versatile option for every part of your home.
Choose from two sizes, a 24"x16" two pair tray, or a larger 32"x16" three pair tray. This option is conveniently sold in a one and two mat pack so larger families can benefit from a more cost-effective package too.
This product can easily be used for all sorts of household storing for things like pet food and litter, as well as for indoor plants that can sometimes leak onto your floors and rugs. The smaller size has two raised footprints that show you the optimal spot to place each shoe for the quickest drying time which is great for wet or snowy weather conditions.
Criteria Used for Evaluation


Effectiveness
When it comes time to pick up a new boot tray you're going to want to purchase one that's highly effective. This means that it will be able to properly protect your floors and carpets from water, snow, and any other run-off.
When you step inside your house the last thing you want to have happened it to drag all of the mud and mess from the outside into your home. A well-made tray set next to your door can help to keep the outside gunk where it belongs and prevent any tracking through your home. This is especially helpful if you work in wet and muddy conditions, or if you have small children who sometimes forget to wipe their feet by the door.
The materials used are very important and can make the world of difference when it comes to waterproofing and spill prevention which we'll go in to further details about later on. It is also important that the tray is able to withstand hot and cold weather conditions without losing its effectiveness. Things like cracking and fading can be of concern with products that aren't well made.


Capacity
Capacity is also an important aspect to be taken into consideration while choosing your next tray because you don't want one that's too big or too small for your needs. When it comes to families or multi-person homes, you're going to want to look for a larger option like the Tierra Garden 2-Tier or the California Home Goods Multi-Purpose because these will be able to hold several pairs without cramping them and will maintain their effectiveness even with several pairs on them. Whereas for a single person home you might want to consider a smaller choice like the Safety Care Heavy Duty Multi-Purpose because you'll probably only have one or two pairs on it at a time.
There are several options which come in varied sizes making it super easy to find the one that's best suited to your needs. Options that come in a small, medium and large size are great because you can pick up different sizes for different areas around the house. This is also helpful if you plan on using the trays for more than just storing your shoes. Many people like to use them to set their indoor plants on or for pet litter boxes because they prevent any leakage on to the floors or carpeting.


Durability
One thing that's super important is how durable the product is. You don't want to buy a tray only to have it fall apart after a few months of use. In order for it to be long-lasting proper high-quality materials need to have been used to manufacture it. Rubber and plastics are two of the best choices because they're super tough and will outlast other options.
Both rubber and plastic are also excellent at ensuring 100% water and leak proof usability, especially when its made from a solid piece without seams or holes. These materials are also more resistant to fading and can be left out in direct sunlight longer. Other materials used are various metals which can also be effective but offer fewer benefits than rubber and plastic do.
Plastic is a synthetic material that is fairly easy to manufacture and generally costs less than other materials do. This has become a more popular choice over wood, stone, and glass because of its much cheaper and more resilient. There are several types of plastics including thermoplastic, amorphous, conductive, and biodegradable. Biodegradable plastics are the most environmentally friendly because they break down once exposed to water and sunlight which effectively makes them useless for this kind of product. Whereas, thermoplastics retain their chemical structure even when exposed to high temperatures, making them the ideal choice for this kind of product.
Naturally derived rubber is harvested from rubber trees usually when it's in the form of latex. It offers both physical and chemical properties which are uniquely its own and is able to withstand copious amounts of strain and stress. When rubber is vulcanized, the process involves adding other ingredients to natural rubber like sulfur or other curatives. This results in a much stronger form of rubber that's more flexible and resistant to environmental conditions.


Features
The features that a tray offers should be designed to enhance its overall performance by ensuring that it serves its purpose well. Things like raised edges, which ensure that no overspill transpires, or traction along the back for no-slip usability. If a tray lacks either of the features mentioned above it's probably best to avoid it altogether because you'll be missing out on two fundamental aspects.
Another thing to be considered is the desired firmness that you'll need. If you plan on using the tray for footwear only, you won't need as rigid of an option, whereas, if you're going to be using it for serving you'll need a much firmer structure to prevent accidents from happening. Multiple size options are a great feature to look for because it lets you pick and choose the size that best suits the living space of your home. You can ever purchase several different sizes and use them around the house according to size.
Some of the options, like the Art & Artifact Hello Good-Bye, will have unique detailing that helps to make them all the more decorative. Raised lettering and welcoming words are a great way to add some warmth to any room and make any house feel more welcoming.


Versatility
Having a versatile tray is a great way to make life easier overall! The options on this list can be used for all sorts of things besides just for putting your shoes on. Here are some ideas of fun ways to use these trays;
Serving food or drinks to guests or family
Using underneath your indoor or outdoor plants in case of over watering
As a decorative tray underneath personal knick-knacks around the house
Underneath pet bowls or litter boxes in case of accidents
Another important aspect is whether you can use the tray both indoors and out because some won't react well to climate and weather occurrences. It's important to make sure that your tray will be able to withstand the elements if you're using it outside because some have the potential to rust or fade. Rubber and plastic options are the best for outdoors, whereas, metals are prone to weathering.
Expert Interviews & Opinions
Most Important Criteria
(According to our experts opinion)
Experts Opinion
Editors Opinion
Users Opinion
By Default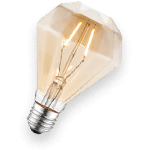 Reduce Your Workload
For the average family living in a three bedroom home, it will take approximately 1.5 hours per week to mop and vacuum their entire house.
Investing in a quality boot tray can reduce that time overall.
Gender Roles
On average, nearly three-quarters of women spend one to two hours per week just on dusting alone.
Almost a third of men never dust, compared to 84 percent of women who do.
Other Factors to Consider


Size
A tray that comes in several sizes is always a great choice to consider because you're able to better adjust your purchase to your home. If you're shopping for a single or two person house you should probably consider looking at small or medium-sized trays, whereas, if you're shopping for a larger family you should definitely consider a large-sized option or even one that comes in a two-pack.
There are also different shapes available like square, rectangular, and oval. This is a matter of personal taste, though most people prefer the square shapes because they offer the most room for your shoes. If you're thinking about using the tray for other household functions, choosing another shape might be better.
If you're looking for an option that comes in various sizes try the Iron Gate Multi-Purpose or the Good Direction Copper Finish. Both of those options come in three or more sizes so there's something that will suit any home. For two-packs, the Multi-Purpose from California Home Goods is a great option that will fit well with any budget.


Bottom Line
Boot and shoe trays are a practical must-have if you want to keep your floors and carpets stain-free! Using a tray near the entrance to your home will keep you and your family from accidentally tracking mud, dirt, snow, and water through the house. It's also a great way to beautify your entranceways, garage, or other rooms, especially if you've chosen an option that's decorative and has a nice shape and pattern.
Some of these products come in various sizes and colors that can help add to the decor of your home and can certainly blend well with the rest of your home. When you're choosing your tray it's important to consider the materials from which it's made because some are much better than others. Rubber, for example, is 100% waterproof and won't allow any accidental leaks so long as it's constructed without seams and plastic is equally as good at keeping things from escaping.
Frequently Asked Questions
q:

Is plastic safe to have around children and animals?

a:

Certain types of plastics like PVC contain chemicals that can be dangerous to both children and pets. PVC is a commonly used plastic that chemicals which are toxin by nature. These chemicals include:
Phthalates: This is what gives plastics a softer feel and are generally not used for boot trays which need to be harder. They tend to upset the body's natural balance of hormones and have even been linked to certain types of cancers.
Cadmium: Is used to stabilize plastics and is a known carcinogen. It's also reported to have effects on normal brain and kidney function.
Lead: This chemical makes plastics more durable and is known to affect the nervous system.
With that being said, these chemical ingredients aren't harmful unless your child or pet chews directly on the plastic which is why it's such a concern for toys and drinking cups. But if you feel at all uncomfortable with having plastic things in the house choose an alternative material with less potential for adverse reactions.
q:

Do I need to place a towel underneath?

a:

No, not if you've got a quality tray! High-quality ones are made so that they're completely sealed off and you won't see any leakage or overspill It's important that there are raised edges so that the water and dirt are held inside of the tray and to keep it from running on to your floors and carpets.
q:

How long do they last?

a:

A tray that's well made should last for a very long time. The main concern for some people is fading, but there are options which are made to prevent loss of color like Iron Gate's Multi-Purpose which is number one on our list.
q:

Can I set these trays on floors or carpets?

a:

Yes, you can easily set them on either surface without any issues. The great thing about using them on flooring is that most have a tractioned underside that sticks nicely to the flooring and won't slide around.
q:

How can I clean my tray?

a:

The great thing about these is that they're super easy to clean! You can simply take it outside and hose it off or spray it down in the shower for a quick and hassle-free cleanup. If there are only a few specks of dirt simply wipe it down with a damp cloth.
q:

How do I know which size I need?

a:

Most people are happy with a tray that can seat three pairs of shoes though if you only plan on having one or two pairs out by the door opting for a smaller choice is probably best. Rounded options are going to appear smaller in general but may not fit well with the symmetry of the room so considering a rectangular shape is always a good idea when you're planning on having the tray out by your entrance.