Best Baby Nail Clippers For Happy Mamas Reviewed
last updated:
Feb 06, 2019
One thing that is dreaded across the board in the parenting community is grooming. Babies are fussy and sometimes colicky. Trimming nails, cleaning noses, and sometimes even burping can prove much more difficult than they initially appear to be. What is the solution for situations that aren't so simple? Tools that make them simpler! Hygiene and nail maintenance doesn't have to remain a daunting task throughout your child's earliest years.
In a Hurry? The test winner after 5 hrs of research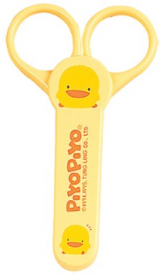 Piyo Piyo Scissors
Why is it better?
Curved For Fewer Accidents
Rounded Edges
BPA Free
Comes With Cover
Extremely Easy To Use
Ambidextrous Balanced DEsign
In a
Hurry? Editors choice: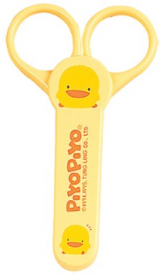 Test Winner: Piyo Piyo Scissors

4
Researched Sources
4849
Reviews Considered
5
Hours Researching
10
Products Evaluated
Effectiveness
Materials
Ease of Use
Speed
Portability
By Default
Top 10 Picks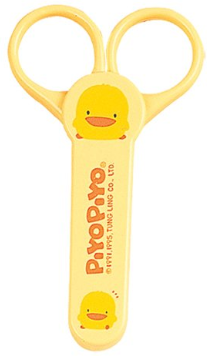 Curved For Fewer Accidents
Rounded Edges
BPA Free
Comes With Cover
Extremely Easy To Use
Ambidextrous Balanced DEsign
This brand is rooted in family and love, straight from two parents who couldn't find safe and functional products for their children. Using research from their own team of scientists and engineers, Piyo Piyo has vowed to find products that work great and are tried and tested. Their products pledge to be environmentally friendly and free from harmful substances such as BPA or Phthalate. This is a great mission to see being fulfilled by a brand, for parents by parents. Hailing from Taiwan, Piyo Piyo got their brand name from the sounds of a baby duckling, and their adorable bright mascot makes their company image even sweeter. Now in six continents globally, Piyo Piyo has quickly become a household
We mentioned Piyo Piyo and their brands desire to keep everything safe and environmentally friendly, but that isn't the only place their commitment to quality lies. Piyo Piyo also ensures that every material they use is FDA approved, and no contact with substances that are not FDA approved is possible. This ensures that the materials will not harm your baby in any way by contact. There are a lot of brands that are trying to make things inexpensive and quickly instead of well, but Piyo Piyo doesn't fall for the old get-rich-quick schemes.
This cute yellow scissor has their brand's mascot right on it, an adorable yellow duckling. These safety scissors are balanced so they can easily be used in either hand. Don't worry about buying scissors better for left or right, just get a versatile pair such as this and you will be good to go. All rounded edges make this safe for the nail cutter and guard the baby being groomed which can be a tricky balance to achieve with nail scissors. The full cover featuring the duckling makes these great for travel or throwing into a diaper bag. If your baby gets a nail snag on the go you can quickly and safely correct it with these! An upturned edge avoids too-close cuts. These are effective nail scissors that won't dull over time, so they are a little pricier than others in the category, but still a great and affordable care option.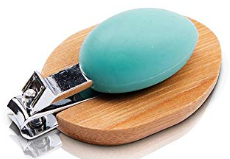 Bamboo Handle
Round Pod Style
Large, Colorful Thumb Pad
Sharp Blade
Comfortable In Hand
Good brands should be concerned not only with the future of their customers, but the future of the planet. At Rhoost, the co-founders Vianka Perez Belyea and Tavinder Phull wanted to find sustainable solutions for everyday dilemmas when it comes to children. The co-founders wanted to stop spending time worrying and start spending time with their children. Through brand innovation and research, they have continued to find ways to make parents lives easier every day. Concerned with a safe approach to parenting and the desire to prevent accidents and headaches, this dynamic duo has come out with awesome fixtures you won't want to be without.
This little pod-like nail clipper reminds me of the shape of the ladybug. The whole clipper is in a cradle shaped piece that is made of bamboo. Bamboo is intensely durable and strong, plus it is really attractive to look at as well. The bottom is engraved with Rhoost, which helps act as traction for your hand, and the large colorful piece on the clipper itself is non-slip for added security. Even the shape of the device itself is designed to rest in the hand perfectly while in use. A colorful piece on the clipper distracts little eyes during the clipping process.
Every single Rhoost clipper is guaranteed to work seamlessly or your money back. This tiny ergonomic option is really cute and functional. Plus, it takes up almost no room and can be easily stored and found due to its shape. Designed to last through the years of infancy and being a toddler, this will keep up its performance long into its use. The thumb rest also feels nice and has some give while clipping, the process is as comfortable for the person doing the work as it is for baby! Price is great for the time they will last, and they have a very eco-friendly look which is super on-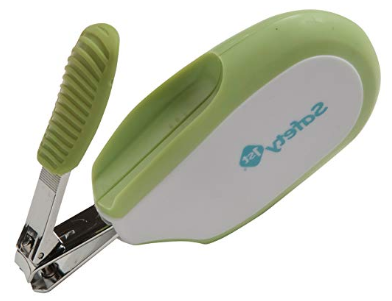 Grip On Lever
Small, Rounded Blades
Tucks Away For Safety
Soft Feel
Compact
Sharp
You may know Safety 1st from their most iconic product to date: the baby on board window decal for automobiles. Since 1984, Safety 1st has been innovating the way we interact and come together as parents and caregivers. Aiming to take on a new and effective approach to safety for infants, they began with car accessories and soon moved on to home. They aspire to always be "helping parents with all their firsts." Truly a remarkable brand with a rich history in the business, Safety 1st is one of the top most trusted brands for products concerned with the livelihood and care of our children.
This simple handheld nail trimmer is quite easy to hold and use. The handle of it is relatively large to give you a good grip when clipping. Soft material gives this a smooth and secure feel in the hand when in use. The part of the nail clipper you depress to clip is actually given a bit of a rubber grip to prevent slipping if your child is squirming or moving around quite a bit. These aren't called steady grip nail clippers for no reason. Small, rounded edges on the blades also give a nice even edge.
These won't catch while clipping making them a really good option for nails well into early childhood. Lightweight to hold, these don't require much force to use making them more gentle on baby's nails. When done using, the whole clipper retreats back in the egg-shaped device. This is a great safety feature that ensures baby can't get into these to the blade. The price is awesome and these tend to last a long time, making them a good item to have on hand.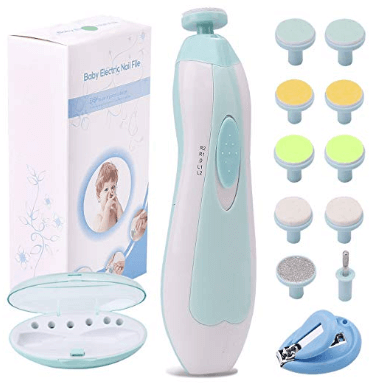 Adult Attachments
Polishing Attachment
Clippers Included
Ergonomic Design
One Button Operation
Quiet And Fast
Customers are integral to any business, without demand, supply doesn't really make much sense. Consevisen recognizes the importance of the consumer with everything they create. They know that to be a brand that can be relied upon, they need to be reliable with everything they put out for the public to use.
Making lives more convenient is their biggest aim and with a motto like "stay cool and keep moving", you can see that their laidback attitude is a big part of who they are. They want to look towards the future to reach their goals rather than towards the past at tired old product ideas. By listening to feedback and suggestions, Consevisen is able to achieve greatness for their buyers.
This electric option actually isn't just for baby! It can actually be used by parents or caregivers as well. Ten grinding heads come with this kit and they are equipped for multiple nail sizes and ages! Six of the grinding heads are included for different needs, with 3 different coarsenesses of the files attached to them. Two adult attachments are included as well as a polisher for all ages. This kid works for the whole family so it is a huge grooming bargain if you have a big bunch you are trying to take care of with personal hygiene.
Fully operable with only one button to change the speed and settings, this is a one-handed electric clipper that is super simple to use. This clipper is really quiet so you can even use it while the baby is sleeping. A front LED light helps you see exactly what you're doing in greater detail. These filing pads rotate at 5000 revs/min and they have cushion directly under the files to protect tiny nails. You will get a tiny nail clipper and case for all the attachments as a free gift with this file, making it even easier to travel with. For all the pieces included, the price is moderately low and is a great tool to use for the whole family.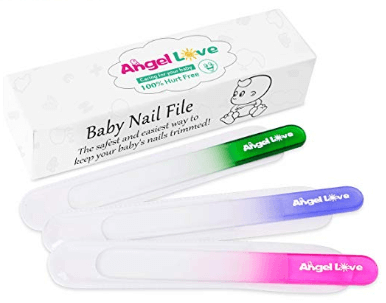 Durable
Genuine Czech Float Glass
Won't Hurt Baby
Comes With Cover
Won't Split Nail
Non-Porous
Angel Love is a sweet brand with a big mission. Made up of three moms and three daughters, they want to spread kindness through everything they create. This is no simple task, and the brand is well aware of that. That is why they fully commit to spreading kindness and joy rather than cruelty. These days, terrible acts are often sensationalized and spread much faster than the good stuff, and Angel Love wants to get back to sharing the good stuff with the world. They want your babe to have a safe and happy experience no matter what.
Most files wear quickly and have to frequently be replaced if you want them to work well. When you have small children, it is hard to not have a product you can keep and rely on for hygiene-related needs. These files are made from Genuine Czech Float Glass, which won't break or wear. It is extremely durable and very pretty to look at, not to mention it will last much longer than the average file! Files are one of the safest tried and true methods of baby nail maintenance. Without blades or sharp edges, the risk of cutting the skin or fingers due to sudden movement or struggling to see where the nail ends is greatly reduced.
Stress is the main emotion when cutting tiny nails. We worry about hurting the children we're grooming or causing some kind of nail snag. These are guaranteed not to split or irritate the nail. While similar files may be porous and harbor bacteria, Angel Love files will absolutely not. These are super easy to clean and they have a protective covering for when you want to store them. This set comes with three for the price of one nail clipper, in cute blue, pink, and green. This file is a great gift for a new mom who isn't yet comfortable with using clippers or scissors.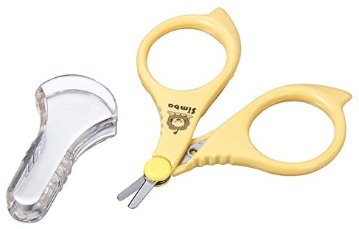 Gender Neutral Color
Easy To Hold
Rounded Tips For Safety
Gripped Guard
Precise Cut
This brands image of the baby lion is meant to evoke nobility and vitality. Simba is part of Sonison Baby Products Co. Ltd, and their goal is to make products that are great for baby and perfect for parents and caregivers as well. In Chinese culture, their brand mascot represents goodwill as well as fortune. Making care items that exceed expectations for those using them is a necessary practice that Simba is happy to follow. Not to mention they style their items in a way that is absolutely adorable.
These little yellow nail scissors have the Simba logo on them and are really quite cute. The large handles for the nail cutter and tiny blades for the baby make these feel secure in the hand and give you ultimate control while snipping. This is for those 3 months and up and is gentle enough to cut those soft baby nails while giving you full visibility of what you're doing. Safety rounded tips prevent cuts or slips from hurting your baby, which is the most important thing to look for in baby nail scissors.
This pair comes equipped with a gripped protection case that is easy to take on and off the clipper with ease. These can be used well into childhood, all the way up until the nails start to harden, so you will probably be able to utilize these until around five years old. The color is gender neutral and super cute, which makes it a great gift for a surprise gender baby! These are an adorable and affordable addition to any baby grooming kits in general!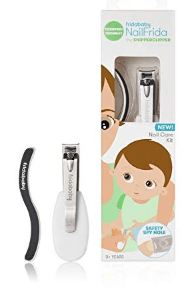 Mimics Scissor Curve
Safety Window
Curved File
Silent Blades
Overlapping Blades
Getting parents is kind of Fridababy's thing. While other brands might be lifestyles or all about appearances, Fridababy is all about practicality. When you're struggling and don't know what to do or how to do it in terms of parenting, Fridababy has likely already made a product to solve your problem before you even knew you had it. Makers of the original Swedish Snot Sucker, this cheeky brand is all about making those gross-out moments a little less gross and holding their customers hand a bit in the overwhelming world of parenting. Their brand even offers a buy one, give one program that helps parents in need! It doesn't get much sweeter than that.
A clipper and file set, this is truly a bit of an update from other clipping options. As a nick-free feature, the nail clipper itself has a visibility window so you can see exactly what you are clipping off when clipping it. Of course, this greatly reduces the risk of nicks or scratches while trimming. Its curved blades slightly overlap for a great, smooth clipping experience. Plus, the blade itself is silent on impact, which makes it a bit more palatable to small children, as the snap that can sometimes be heard is a bit jarring.
With this great clipper comes an S-shaped file. Specially designed to accommodate small baby fingers, the curve of this item is perfect for little nails and fingers and avoids rubbing the hand if your baby is a bit squirmy while filing. All children can benefit from this little set, and it will work perfectly on kids in a wide range of ages. Mimicking the shape of a nail safety scissor, this is a simple and effective care product for new and veteran moms alike. Priced a bit higher than others on this list, the NailFrida is well worth it and will come in handle years after infancy.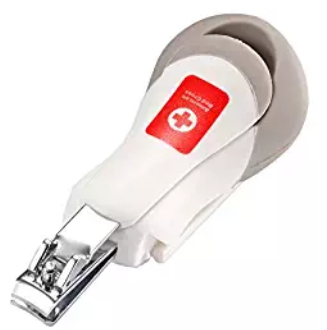 Magnifying Glass
Removable Magnifier
Great Grip
Ergonomic Design
Precision Steel
Owned by TOMY, the toy company, this brand is truly ahead of the curve when it comes to nursery products. Constantly going above and beyond a manufacturer's expectations, TOMY knows how to build trust with their customers by offering a very strict level of quality consistently for the long term. With safety, value, and a little TOMY magic, The First Years will wrestle their way into the hearts of parents everywhere. From giving back to those who are already fans, to the communities in which they operate, TOMY has done a great job in making a name for themselves as a kid-oriented company to look out
Designed and styled utilizing the image and donating to The American Red Cross, this is an awesome nail clipper with cool and easy to use features for everyone. For more than 60 years, they have been perfecting the design of these clippers. These, in particular, have a fold away magnifying glass. Since it folds out of the way easily, it avoids scuffs and scratches on the glass. This little detail magnifies up to 4x, much more reliable than just a light or sharp eyes. These are a great pick for new parents because the anxiety of clipping nails can run high when you're a beginner.
Precision steel blades are easy to care for and keep clean, guaranteeing a perfect clip every time they are used. The sure grip shape tapers in at the blades but has a slightly bulbous back end so that it is easy to grip and hold in an adult hand. Sized perfectly for tiny nails, this is one of the few options that are just as great on newborn nails as toddlers, without any sacrificing a good snip on either nail size. For more confident parents, the magnifier is completely removable! These are available at an ultra-low price and would definitely shouldn't be missed out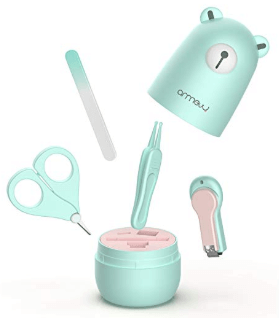 Four Piece Set
Sharp Stainless Steel
Fine Blades
Precious Aesthetic
Ergonomic Design
Arrnew uses cute animals to package and promote their convenient little nail sets. From holiday-themed moose sets to the classic bear, Arrnew utilizes supreme materials and sharp styles to create aesthetic looks for the nursery. Their brand is a new up and comer that provides chic nursery accessories in cutesy colors and styles, often taking inspiration from cute creatures. Though only starting last year, they have been quickly recognized as a beautiful gift for baby shower gifts and expecting moms!
The total package, this set has everything you need at every stage of nail growth to maintain your little one's sharp fingertips. The scissor is perfect for an easy trim. Once the nails get a little longer, the clipper has a comfortable ergonomic design to grip so there is no slippage. Files are great for sharp edges that need to be taken care of when the length has not gotten too long. Finally, a pair of baby tweezers tops off this great package deal, whose convenience is hard to compete with.
Not only is this a great combination for parents and caregivers but it is also beyond sweet looking. When you have it at home, you can take off the top and display it like a stand for these care items. When traveling, just pop on the bear top and it is easy to keep neat and tidy in your travel or diaper bag. Coming in a few colors and seasonal themes, these are a whimsical way to store and transport nail care items for baby. The set is priced a little higher than singular items, but with four different maintenance tools included and the added appearance, it is a great value.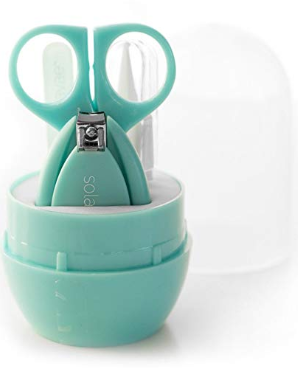 Soft Tipped Booger Tweezer
Doubled Sided Glass File
Ergonomic Clipper Design
Baby Nail Scissor
Rounded Scissor Ends
Egg Shaped Holder
Since 2014, Solavae has been dedicated to providing high-quality baby products in styles parents love. Family-owned, the company offers a wide array of spa and self-care products, as well as baby accessories. Their items all undergo rigorous testing, and only those that perfectly encapsulates the brand's standards are released to the public. Owned by Bixore LLP, their sister company Voda Reve has gained traction for creating exclusive and gorgeous products for bath and body.
A little manicure set with everything! An egg-shaped design makes this cute for the bathroom cabinet, a changing table, or even the top of a baby's dresser for easy access. Small ergonomic clippers are easy to hold and store, and have tiny blades fit for even the smallest newborns. An ombre and double-sided glass nail file are easy to use and long-lasting for even the most frightened new parents. Coming with a one-year replacement guarantee, this is an awesome kit for anyone trying to groom their child with little experience in the products.
Soft hues make this sweet nail tool holder subtle but easy to see. It can easily travel with you in a diaper bag as well. While nose booger suction devices are all the rage right now, and available through another brand on this list, sometimes it is good to have an alternative for more delicate situations. This kit comes with a soft grip booger tweezer for those tiny baby nostrils. The sucker devices can sometimes be a struggle to maintain cleanliness and keep away bacteria, plus can be harsh on infants who are not comfortable with them yet. Affordably priced for four items, this is ideal for parents who don't yet know exactly what they'll need or prefer for grooming.
Criteria Used for Evaluation
Expert Interviews & Opinions
Most Important Criteria
(According to our experts opinion)
Experts Opinion
Editors Opinion
Users Opinion
By Default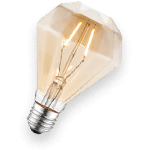 Always Stay Clean
Make sure you clean baby's nails before clipping to prevent infection.
Stay Steady
Always clip gently so you can feel for any tension when clipping to avoid cuts.
Other Factors to Consider


Bottom Line
Parenthood can be kind of terrifying. While you're trying to enjoy your newborn and love every second with them, sometimes it is easy to get caught up in just how overwhelming being a parent can be. Hygiene shouldn't be on your short list of things to worry about, nor should too sharp nails that can scratch and hurt your baby. To avoid pain, clipping is a great resource, but without great clippers, it can be just as dangerous as the nails themselves. Our favorites are all here for you to try and find a pair best for you and your favorite babe.
Frequently Asked Questions
q:

I am a beginner at this, is it difficult to cut baby nails?

a:

As I mentioned before, starting with a baby file can be a lot less intimidating for first-timers.
q:

Why do I need to cut my child's nails?

a:

They can get ingrowns just like anyone else! Not to mention babies have a bad habit of scratching themselves up in their slip, due to how sharp their thin nails are.
q:

What works better for newborns, scissors or clippers?

a:

Scissors because you can cut thin, soft nails like paper as opposed to trying to fit them evenly into an enclosed space.
q:

What is the best clipper for beginners?

a:

I would say the NailFrida because it has the safety window to see exactly what you are cutting.
q:

Can't I just used my normal nail accessories?

a:

Normal files contain a ton of bacteria and larger nail maintenance devices can have far too large a blade for small nails, of course you can do anything you want. Just know it is at your own risk.