Ancient Rulers and the Shoes They Should Have Been Wearing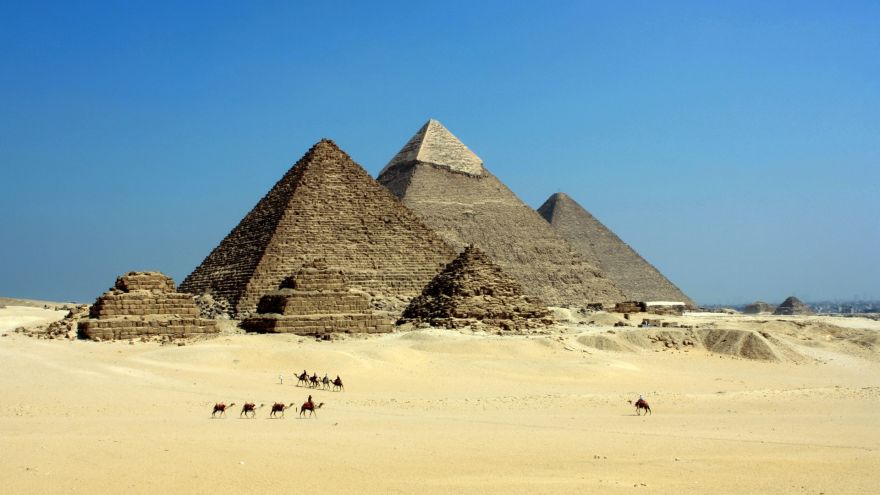 Ancient Rulers and the Shoes They Should Have Been Wearing
www.walkjogrun.net
Cleopatra was the ultimate queen, so she needed the ultimate shoe. If she had been wearing a pair of Steve Madden Irenee heels with Latex padded insoles and chunky heel, maybe she would've attracted a would-be Roman Emperor that would've won his battles instead of committing suicide.
Alexander the Great didn't just get the last name "the Great" by sitting around eating Cheetos all day. The guy was conquering everything. He needed a shoe that could keep up with his pace. A pair of Cloudflyers with their generous padding and high quality materials, would've been just the ticket. Although it probably wouldn't have kept him from being poisoned, maybe he would've conquered the rest of the world faster.
Attila the Hun was a hard drinking, sword-wielding badass with a bevy of young wives and a taste for war. If you're going to marry young, you gotta look young. He probably needed a good pair of Sperry Bluefish with padded tongues and memory foam footbed. It's a shoe that says, "Even though I wiped out your village and killed your family, I'm still cool."
Julius Caesar was the Donald Trump of Rome, only with better hair. When he died, he gave every Roman citizen free money. He needed a shoe like the Reebok Crossfit Nano 8.0. With its compression properties for stability and all day comfort, he would've been ready to run when the knives came out.
King Tutankhamun is mostly known for being dug up with a lot of jewelry. His mummy would've made an even better impression in a pair of Marice tennis shoes with great cushioning and thick sole. Then the guys that looted his tomb would've taken the shoes first.
Sun Tzu was the great Chinese general who wrote the Art of War. The guy knew how to fight, but did he know how to walk in real comfort? With a pair of Tiosebon Mesh's with pigskin insole and Latex arch insert, he probably would've added another chapter in his book just on out walking the enemy.
Sargon of Akkad was really the first guy to conquer other kingdoms and establish a dynasty. With all that marching in the dessert, he would've needed a good sock to keep his feet comfortable. Thorlos Light Hiking Socks with impact protection and moisture wicking is just the answer, because when you're emperor, you don't want your feet to stink.
Hammurabi was a wise ruler that once threatened a baby. But when he wasn't doing that are offering pearls of wisdom, he needed to keep his people focused. What better way than a stylish pair of TOMS Classics with synthetic outsole and a canvas upper? He'd be so comfortable, he'd probably threaten a hundred babies a day!
Pachacuti was the leader of the Incas that built Machu Picchu so that someday, tourists could visit and get lightheaded. He definitely needed a pair of ECCO Yucatan hiking sandals with RECEPTOR technology and PU cushioning. Also, if he got nosebleeds, he could just hose the sandals right off.
Genghis Khan killed so many people, he actually changed the DNA of Asia. Playing soccer with the enemy's head requires a pair of Mizuno Morelia II's that are lightweight and suitable for wide feet. And since lots of people have these shoes, he could be buried in them since he requested to be buried in an anonymous grave somewhere. Either that or he faked his own death and fled to Europe to pursue his dream of dance.
Most Read