Learn How Amazon Prime Will Change Your Life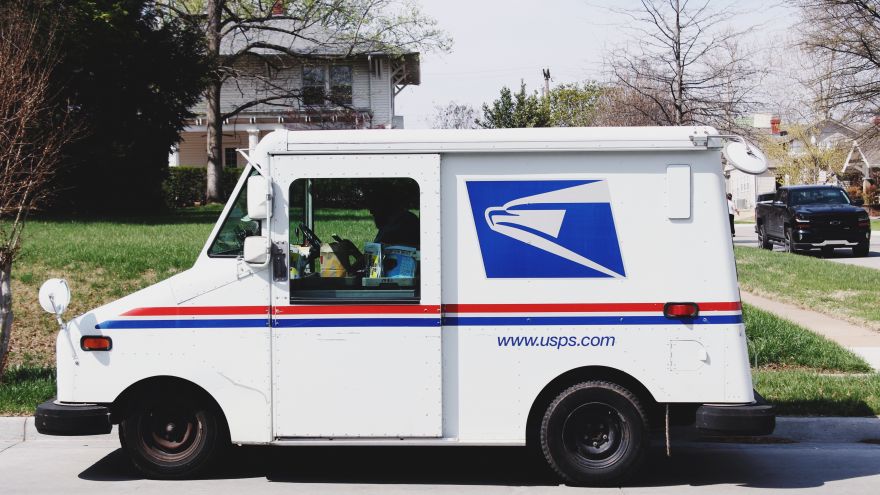 Learn How Amazon Prime Will Change Your Life
www.walkjogrun.net
You have no idea how excited to write this blog I am. Like, seriously. No. Idea. I'm even more excited to write the sequel… but that'll be revealed towards the end!
Let me start off by saying that I know it's wrong. My Amazon addiction is absolutely a main contributor to my anti-social, house-dwelling behavior. As I've progressed into my mid-twenties I've become a total homebody who'd rather have some tea and read a book than drink beer at the bar. There's nothing wrong with this, and I like how I've settled into myself… But it totally helps explain why I wholeheartedly believe what I'm about to tell you.
Amazon has a new service called Prime Wardrobe, and it's going to blow your mind if you love shoes, clothing, and/or accessories.
So… What Is It?

Essentially, it's a box with 3-8 items you pick from their shopping section. The selection ranges wildly. I've been using this service for a few months now, and I am absolutely in love. They ship it to your house for no cost, you try it on, and only keep what you love. The best part? You don't pay a single cent until you return the box.
Honestly, there have been several boxes where I've returned every item. That's part of the charm, though. You see, it's no longer a hassle to shop online at your complete convenience. You'll never worry about an item not being what you thought it was going to be, not fitting, or just being poorly made. No matter what, you know you're going to LOVE what you purchase. There's no need to visit a store unless you want to, as well, which makes brick-and-mortar clothes shopping much more luxurious to me. I do it while in the mood, and make it a fun, slow-paced trip just for fun.
And, of course, almost all of my shoe purchases now come through my wardrobe orders. I actually think that's the best part of it all. There is an incredible selection of different styles, and even a section for professionals, or people who ride horses! I'm able to buy booties online and being able to really get a feel for them before buying. It's a win-win! I never end up with a pair of shoes that I figure out I hate after purchasing.
Stipulations
I think you could honestly call this a customizable subscription box. There's no real subscription, but you do have to have Prime to access it. This means that, in a way, you are paying for the service in the same way you're paying for two-day shipping. Subscription Boxes are also life-changing, and I'll cover my favorite ones for shoes later on.
With any service, there always comes rules and regulations. Amazon Prime Wardrobe is no different. There are also some weird little facts that you might not know just from signing up. Let's talk about some of the things you should know before you take the plunge:
You can only select up to 8 items, and can't do less than three. I mentioned this above, and I don't really see it as an inconvenience, honestly. I wouldn't do less than 3 items, anyways, and normally go to the full eight. I wish we could select up to ten, but I also fully understand the limit. It's just a policy that makes sense!
You have a week to try everything on. This is also a rule that I think stands to follow. A week is absolutely enough time for me… honestly, I normally get super excited and try everything on right away. When you decide what you want to keep you just check out and they give you a date to bring the box back.
You can't send it from your house. Amazon has this handy, dandy little option where some items can be picked up directly from your house by UPS… But Amazon Prime Wardrobe orders are not covered under it. But, on the right side, there is some good news. They actually send you a little packet with the box that contains the return slip, which you slap on it when you're done. They even included a self-sealing feature on the box! You just peel off a little strip and you can stick the top right back down. However, as mentioned above, you then yourself must bring the box to UPS in order to ship it. I wish they could incorporate UPS picking it up, and think that would be a lot easier. C'est la vie! We can't always get what we want.
You must use a credit card. Again, it kind of makes sense. They need to know they can charge your card for the cost of clothing. There are some expensive, surprisingly high-end brands on Amazon Wardrobe. You could honestly go over $1000 with very little effort. There are some pretty expensive items by high-end brands offered! This would equate to a helluva lot of money lost if people ended up not actually being able to afford their box. Sure, you can stop them from being able to use the service (or, perhaps, even Amazon as a whole), but that money is already gone. It's a good business move, at the very least.
Not everything on their shopping section is available for it- even for the brands offered. So, this might seem a little confusing. Basically what I'm saying is that there are a few Relic and Steve Madden items available, but not all of Relic or Steve's inventory on Amazon are up for grabs. Sometimes an item will be moved from my shopping cart because it's "no longer available" on Prime Wardrobe. This is super annoying, especially since a couple of times it was an item that I had really looked forward to.
Their stock is constantly changing, although there are some staples you can always depend on. Daily Ritual, for example. I really hope they consider making deals with certain designers in the future (*ahem*Steve Madden*ahem*). Or, y'know, just some staple items that are always available for Prime.
My Biggest Tip
I highly suggest ordering outfits or a full box of shoes. Outfits are great because you're getting one of everything, including accessories, and you know that you have a wardrobe full of entire outfits rather than singular pieces. I've found it a lot easier to get ready in the morning because of this. It also means that you can go ahead and buy those flashy earrings because you build an outfit around them so you always have something to match them with… Or that strappy pair of red heels you know you want to rock.
I think I've gone on long enough about Amazon Prime Wardrobe. It's pretty easy to see just how deep my love for this service runs! I think it's quite frankly one of the most beautiful things to come into my life. Dramatic, yes, but also true.
My recommendation? 100% yes. Definitely give it a go! I'm ordering all of my fall-inspired booties through it currently, and it's saved me a huge headache. I don't have to go try on boots for hours at several different stores searching for the "right" pair. It's all right on my screen, and I know that I won't have to buy until I try. This gives me the ultimate control I want over my wardrobe, all in the comfort of my own home.
As for the sequel to this? Well, I'm going to order a Prime box full of shoes, and chronical the experience so you know exactly what to expect. I'll also give a short review of each shoe and tell you what I love, and what I don't. Stay tuned!
TTFN!
Most Read